Premium Quality Lighting 90952 18W Dimmable PAR38 LED, 5000K, 120V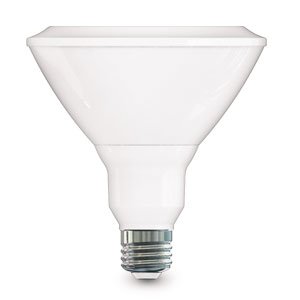 This LED lamp is ideal to replace traditional lamps in hard to reach places and reduces cost on maintenance.
Shipping
Usually Ships 1 to 2 Business Days
Premium Quality Lighting 90952 Description
PQ Lighting 18W Dimmable PAR38 LED, 5000K, 120V Features:
Bulb: PAR38
Watt: 18
Dimmable: Yes
Color: 5000k
Lumens: 1100
Color Rendering Index: 83
Maximum Overall length: 5.2
Volts: 120
Base: Medium
Hours: 25,000
Sub-Brand: Sky-Brite, V4
Product Specification
Manufacturers Parts Number
90952
Manufacturer Description
LED V4.0 Lighting
The Superior Life LED lamp is an efficient way to light sockets once reserved for traditional lamps. They consume up to 80 percent less energy, thereby significantly reducing operating costs. The superior life hours of this lamp make it ideal for hard to reach places, reducing maintenance.
Premium Quality Lighting 90952 Reviews