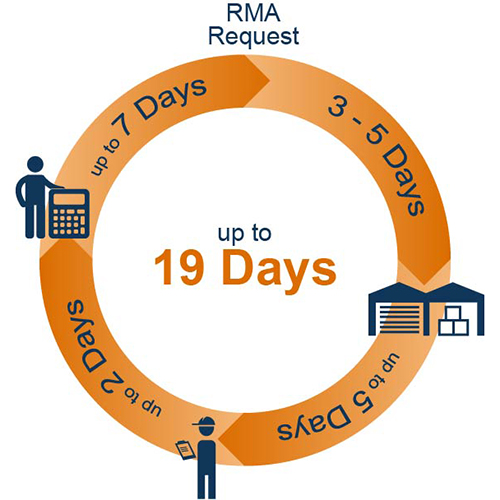 Please allow up to 19 days to have your refund processed once the item(s) is shipped back; in most cases, you will receive your refund sooner.
3 - 5 business days for the items to ship to our warehouse
Up to 5 business days to have the items received and inspected
Up to 2 business days for the refund to be processed and issued
Up to 7 business days for your bank to release the fund back to your account
All refunds will be issued to the original form of payment.
Please noted that No Return will be accepted without a Return Authorization.
Please review our Return Policy for details.
Please beware that we cannot accept returns for the following products.
All special order items
All closeout & clearance items
All perishable items
All types of aerosol cans
All hazmat products
All international sales