on 05/07/2018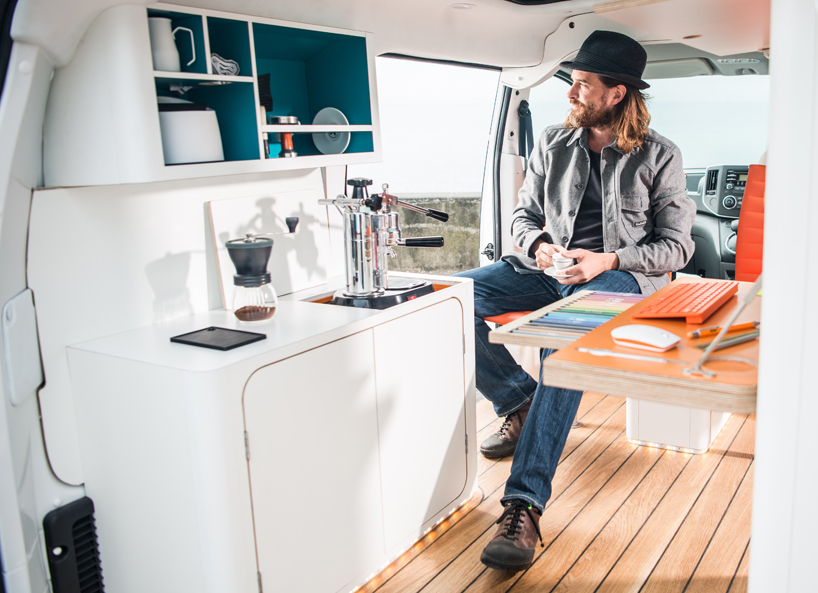 If the hardest part of your job is going to the office every day, you need to look into getting the world's first all-electric mobile workspace from Nissan: e-NV200 WORKSPACe. Even though this van came out in 2016, after Nissan collaborated with a UK based design workshop, Studio Hardie, this Nissan work van WORKSPACe is still relevant and a good on-the-go office to have.
Why the e-NV200 WORKSPACe?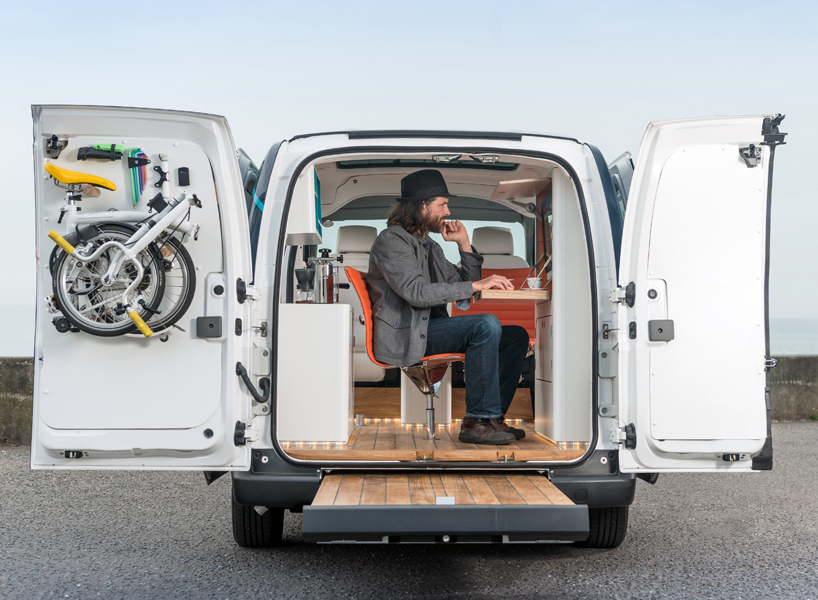 Not only is this a zero-emission electric van, but it has all of the comfort and connectivity as a modern office. In 2015, the number of coworking and hot-desking spaces increased by 36% worldwide as small businesses and professionals looked to create more cost-effective alternatives to traditional offices. These Nissan NV200 offices would not only save them money, but they would provide mobility as well.
Work Perks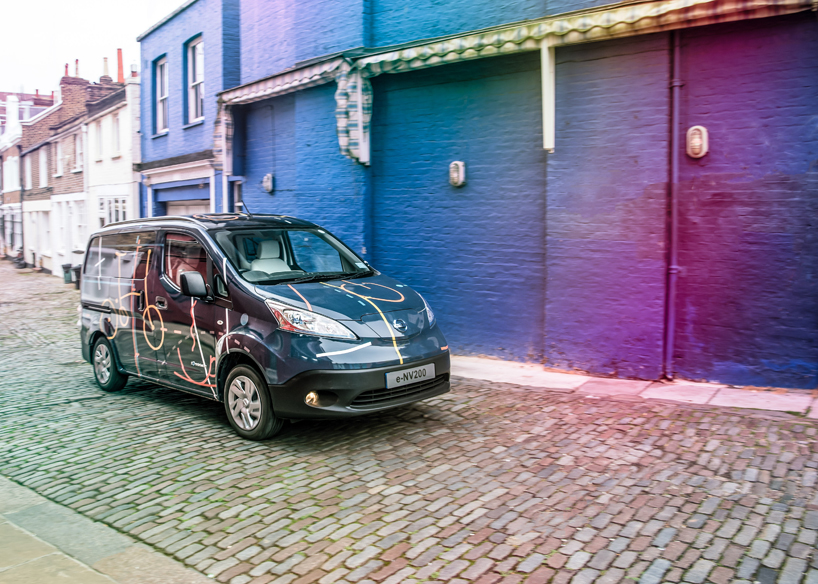 This futuristic office mobile can reduce a company's carbon footprint and is both financially and environmentally friendly. Being mobile, you can work free in cities, by finding free EV charging bays and not having to rent an office space, or escape to any location of your choice to truly get away from busy environments. Also, the Nissian e-NV200 WORKSPACe charges from 0-80% in only 30 minutes so you can take a quick lunch and be on your way in no time! The running cost is about $3.50 for every 62 miles and your vehicle ranges up to 105 miles on a single charge; what a win!
What is included in the mobile WORKSPACe?
This isn't just a brilliant car because this WORKSPACe also comes with everything you'll ever need to function in an office! Included in this space is:
A fold out desk with chrome and leather desk chairs                                                                       

Touchscreen computer                                                                                                             

Wi-Fi

Wireless phone charging station                                                                                                

Drawer-based mini fridge

Bluetooth audio system                                                                                                  

Barista quality coffee machine that comes up from the counter                                                                                                                     

Deeked oak flooring
Amazing Spaces in Unexpected Places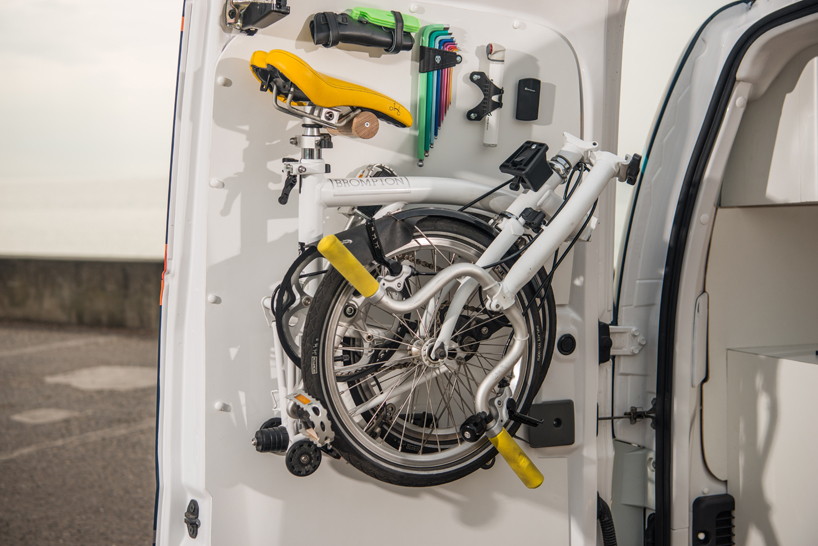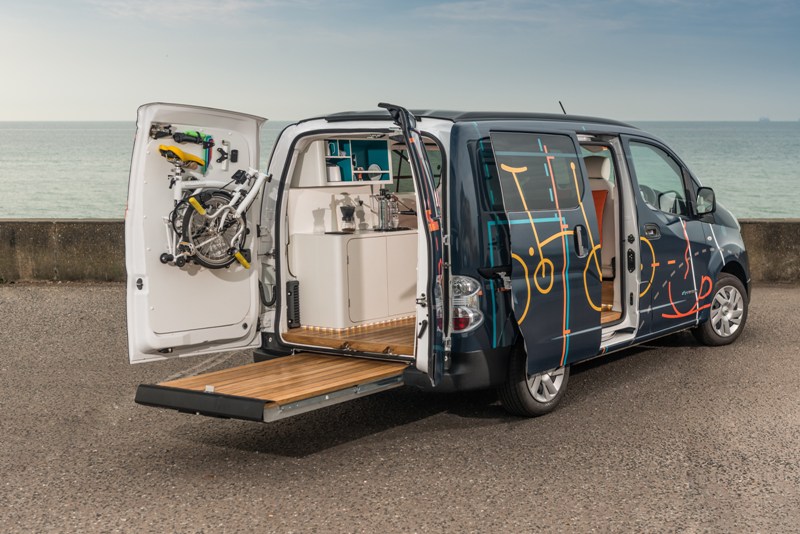 Not ONLY does this mobile WORKSPACe have a bright working environment, but it also has a pull-out deck that you can relax on for your lunch break! In addition, the Nissan NV200 has an internal mount folding bike for you to use for transportation when the van is charging or if you needed to go on a quick trip and didn't want to take your entire office with you. If you're wanting fresh air while working, you can also open the car doors, weather permitting, and have a nice view and an open space.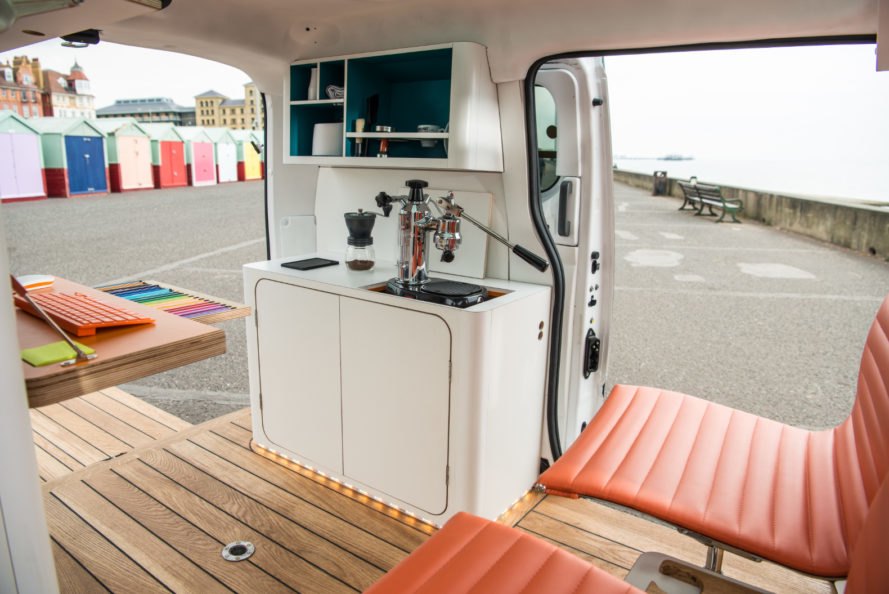 The Nissan e-NV200 WORKSPACe is reliable, practical, cost-efficient, and environmentally friendly. This mobile WORKSPACe is also changing the view of the relationship between humans and cars in a positive way. What are you waiting for? Follow Nissan's Intelligent Mobility vison and get your mobile office today!
Connect With Us
Would you use Nissan's e-NV200 WORKSPACe? Do you think this is a good alternative to your everyday office?
Let us know in the comments what you think and connect with us on Facebook and Twitter!