on 06/01/2017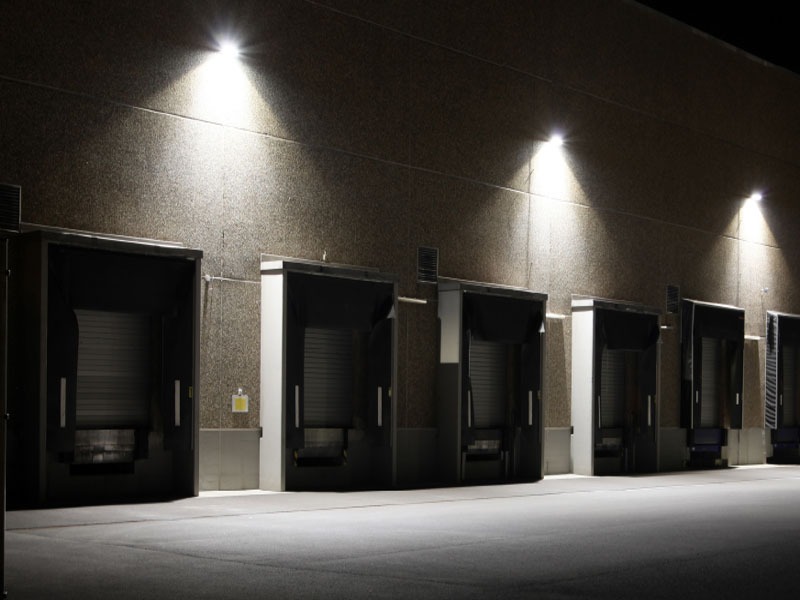 Mounting lights onto the walls of your building can help increase the security of your building and illuminate walkways and paths that are frequented by pedestrians. Wall Packs are ideal options for these types of lighting applications because they are specifically designed for building and pathway lighting. Whether you are looking to retrofit or replace your current fixture, HomElectrical has a solution for you!
What Is an LED Wall Pack?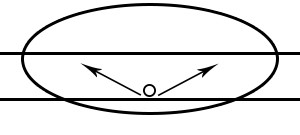 A wall pack is a lighting fixture that is used on the outside of buildings to illuminate a large area while withstanding extreme temperatures and various types of abuse. It got its name because they are surface mounted to the side of buildings. You will typically see these used for commercial applications, but they can also be found in residential areas.
This image shows the way wall packs typically illuminate surrounding areas. They operate on a beam angle from 90 degrees to 140 degrees. There are four main types of wall packs:
Forward Throw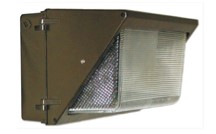 Distributes light in a forward and outward direction. Ideal for lighting larger areas.
Full Cutoff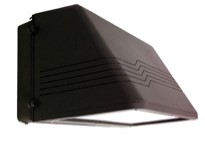 Distributes light downward and focuses on a specific area. deal for illuminating small to medium sized areas. These lights also prevent light from shining upwards toward the sky.
Semi-Cutoff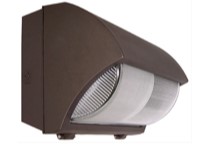 Distributes light in between the forward throw and full cutoff lights. Keeps light from being distributed too far from the mounting area making it ideal for lighting medium sized areas.
Up and Down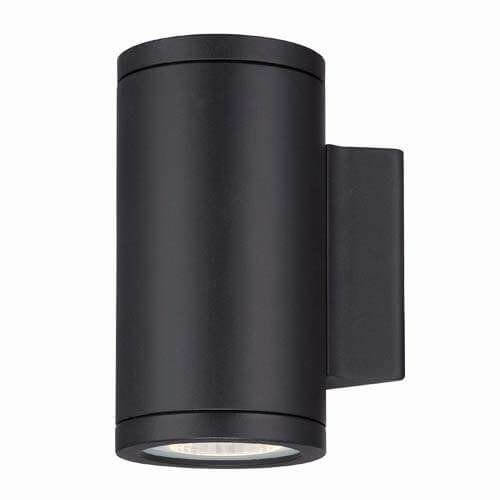 Light is distributed directly up or directly down. These fixtures are intended for small areas where specific lighting is wanted. These lights are also used to focus on architectural designs.
Retrofit
When you decide to remove the interior components of your current fixture and replace them with more efficient LED technology, you are taking part in a process known as retrofitting. One way to retrofit your wall pack, quickly and simplistically, is by using an LED corn bulb. These bulbs come with either an E26 or an E39 screw base and is installed the same way a traditional incandescent lightbulb is installed. While retrofitting your fixture is an option, it is more cost-effective to replace the fixture all together. Retrofitting these fixtures (Fluorescent, metal halide, high pressure sodium, and induction) to LED will increase your lighting quality and overall efficiency. LEDs lighting offers the same color temperatures (K) and lumens (Lm) as your inefficient fixtures, but at a much lower wattage (W), increasing your energy savings.
Common Application
Wall pack fixtures are intended for outdoor application because of their ability to withstand harsh weather such as snow, sleet, and rain. They are also built to withstand unwanted tampering, vibration, and shocks; therefore, they are excellent illuminating options for security use. They can typically be found at building entrances and exits, hospital entrances, warehouses, landscaped areas, and walkways.
LED Wall packs are a perfect option for replacing your current fixtures. These lights withstand harsh weather, provide uniform light, and accomplish both at a fraction of the cost your current metal halide fixture offers. After reading this guide you are now prepared to make the best selection for your lighting project. Will you let us help you make the conversion?
If you aren't sure which LED wall pack is best for your needs, we welcome you to contact our Lighting Team for additional support.