By
falyn_eaden
Tags:
Comparison metal halide lamps
,
canopy lights increases efficiency
,
increases efficiency light quality
,
led canopy lights
,
retrofitting canopy light
,
led canopy lighting
,
metal halide lamps
,
increases efficiency light
,
retrofitting led canopy
,
led canopy
,
canopy lights
,
canopy light
,
metal halide
,
retrofit canopy light fixture
,
retrofitting canopy
,
life span
,
canopy
,
LED
,
light
,
lights
,
fixture
,
lighting
,
retrofit
,
retrofitting
,
metal
,
halide
You want your business to be visible, and inviting to users, especially customers. If your business is open and keeps light on throughout the wee hours of the night, it is important to run them as efficiently as possible. Retrofitting to LED Canopy lights increases efficiency, light quality, and life span (50,000+ hours) in comparison to metal halide lamps.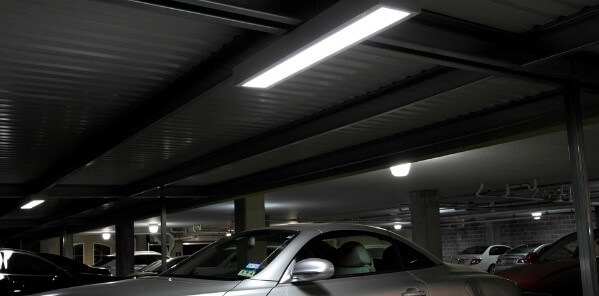 What Is a Post Light?
Canopy lights are ceiling mounted lights that are designed to hang tough against weather and unauthorized tampering. This makes canopy lighting ideal for indoor and outdoor use. The main difference between LED canopy lights and other surface mounted lights like down lighting and ceiling lighting is that LED canopy lights are suitable for wet locations.
Canopy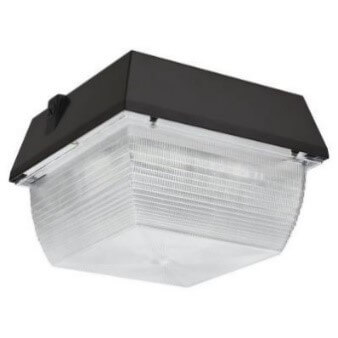 Recessed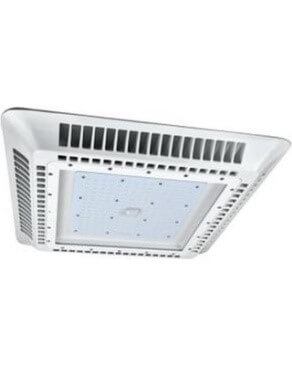 Low Profile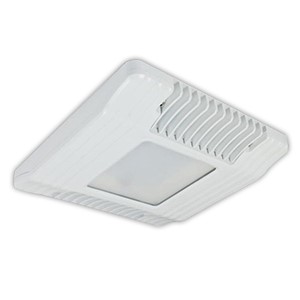 Square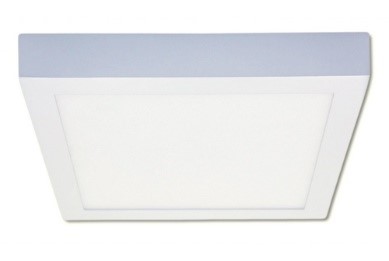 Round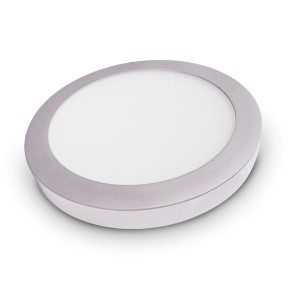 Discmax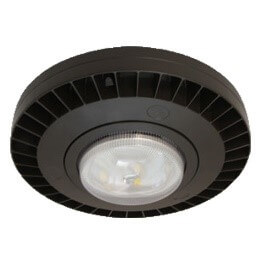 What Are My Options?
Replace the fixture
We suggest that you replace your current canopy fixture with a LED Canopy fixture altogether. Replacing the fixture is the most cost efficient in the long run and most canopy lights do not have a screw base available for seamless retrofitting. In order to do that successfully, you will need to know a few things about your current fixture. What your current fixtures color temperature (K), wattage (W), and lumen output (Lm). Once you know the wattage you will be able to refer to the table below and pick the correct replacement. If you are not comfortable or familiar with basic wiring technics we suggest hiring a certified electrician. To replace your fixture you may need:
Retrofit
When you retrofit a lighting fixture you are removing the old lamp's components and replacing them with energy efficient, LED compatible, components and chips. In simpler terms, out with the old (inefficient), in with the new (LED). If your current fixture has an E26 or E39 screw base then one way you can retrofit it is by installing an LED corn bulb.
Common Application
Because of the LED canopy lights ability to withstand extreme temperatures and damp locations, they are ideal for garage, tunnel, corridor, warehouse, walkway, and stairwell application. Canopy lights are typically surface mounted to the ceiling between a minimum height of 8 feet and a maximum of 15 feet. Canopy lights also offer uniform lighting with a 120 degree beam angle in a slim fixture for mounting in areas with limited space. Click your wattage equivalent below to begin your lighting project. Remember to keep your lumen output in mind. Lumens are what determines the amount of light produced despite the common misconception that it's the watts are responsible.
Before you look at our selection we'd like you to know that though canopy lights are commonly found at gas stations, all are not appropriate for gas station application. The two below are gas station applicable.
LED Canopy lights are the perfect replacement for your current metal halide and high-pressure sodium fixtures. Once again, we suggest that you hire an electrician to complete the installation if you aren't comfortable wiring the fixture yourself. HomElectrical offers quality LED Canopy lighting at competitive prices. After reading this guide you should be ready to make the best selection for your LED canopy lighting project. Are you ready to retrofit your canopies?