on 06/10/2021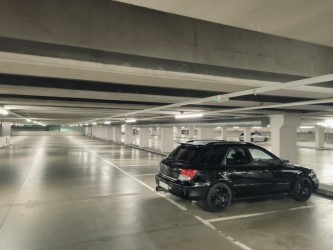 Parking garages provide convenient parking and protect cars from the elements. Unfortunately, dimly lit parking lots attract crime, which can deter customers away from your businesses, especially at night. According to the Bureau of Justice Statistics,10% of crime occurs in parking lots and parking garages. However, LED lights in a parking garage can reduce nighttime crime by up to 39%.
A well-lit parking garage gives your business a good impression and invites customers in. Whether you want to build a new parking garage or replace your existing lights, HomElectrical has the lighting solutions you need.
Why LED?
LED lights consume less energy than their high-pressure sodium or fluorescent counterparts and provide uniform lighting that reduces shadows. At nighttime, LED lights can recreate the brightness of daytime. This makes the parking garage look and feel safer.
In addition, LED lights produce very little heat and outdoor LED fixtures can withstand extreme temperatures. Parking garages combine both indoor and outdoor elements, so make sure the lights can withstand the weather in your area. Long-lasting, low-maintenance lights provide the ideal solution for illuminating a parking garage.
If you want to build a new parking garage, install LED lights. To replace existing fluorescent or high-pressure sodium lights, retrofit your current lights with LED lights. Retrofit kits make this task easy and cheap.
What lights do I need?
Specific Areas
Parking garages contain many different areas, such as elevators, stairwells, and, of course, the rows of parking spaces. With the uniform lighting of LED lights, you can address differences in brightness of separate areas. Use high bay lights for areas such as walkways, stairwells, and elevators, and use low bay lights for the rows of cars. This combination of lights reduces shadows, which in turn eliminates places where criminals may hide.
Consider what type of light you need. Types of parking garage lights include linear lights, canopy lights, and UFO lights. Linear lights come in long lengths, so they work well for lighting long spaces, such as the rows in the parking garage. Canopy lights mount to the ceiling and can also surface mount to the wall. These lights withstand extreme weather and temperature changes. UFO lights work well with ceilings over 12 feet. Because of the wider beam spread and high output of light, UFO lights can be blinding at lower ceiling heights.
What beam angle, lumen count, and color temperature do I need?
You should consider beam spreads that overlap to avoid any dark spaces forming. Use a narrow beam angle for a high ceiling and a wide beam angle for a low ceiling. For a standard ceiling from 7.87-8.86 feet, you need a beam angle of 60 degrees or wider. For a ceiling over 8.86 feet, you need a beam angle of 45 degrees or narrower.
Lumen count also depends on the ceiling height. Where the ceiling reaches 12-14 feet, you need a lumen count of 1000 or more. If the ceiling reaches 20 feet or higher, use a bulb with a lumen count of 2000 or more.
Parking garage lighting typically uses a color temperature of around 3000K to /p>5700K, which recreates daylight.
Other considerations
Depending on when customers use your parking garage, you can opt for dimmable or motion sensor lights which can turn off or turn low during your low traffic hours. This helps you save on your energy bill.
HomElectrical has all the LED parking garage lights and supplies you need to make your parking garage safe and well-lit. Shop for LED parking garage lights and make your parking garage safer today!
Related Blogs:
https://www.homelectrical.com/led-canopy-lighting-solution-parking-deck-lighting.6.html https://www.homelectrical.com/advantages-led-vs-high-pressure-sodium-area-lights.6.html https://www.homelectrical.com/commercial-lighting-application.6.html