on 11/02/2017
So, you're ready to revamp your commercial light fixtures to something a little more energy-efficient. No worries, you have come to the right place. In this blog we will discuss the factors to consider when purchasing light fixtures for your facility.
Often times, we can make huge mistakes in choosing replacement light bulbs and fixtures, especially for upgrades and renovations. Having the proper lighting levels in your commercial space can help ensure safety, comfort, and can maximize the level of productivity.
Have a large LED lighting Project you would like to quote? Let us Help!
What Building Are You Lighting For?
Factors to Consider
Ceiling Height
It is important to know the ceiling height of the space you will be installing new light fixtures, so that you can choose the right beam angle and level of brightness. Beam angle is the angle that the light beam spreads across the floor. Lumens refer to how bright a light bulb appears in reference to its light output, or brightness.
Higher lumens indicate a higher level of brightness, and should be used in higher ceilings. While the lower the lumen, the lower the ceiling will have to be to illuminate the space. Understanding your ceiling height and appropriate beam angle can ensure that you never have a very dim or overly lit space.
Don't Under Estimate! Never Over Estimate!

Ceiling Type
There are a lot of different types of ceilings that should be treated differently, when choosing light fixtures. Recessed ceilings, for example, may require suspended cables. Concrete ceilings need surface mounts to install LED panels and LED troffers. Recessed ceilings, however, tend to need special lighting systems, like downlights. These lights are ideal for architectural and commercial applications. 
Facility Type/Purpose
Ask yourself, what purpose will the lamp fulfill? Let's say you are converting an old auto car shop into an office space! The same lighting needed to work on cars will not be the same light fixtures used to house occupants.
There are many different functions of lighting depending on the space. When choosing a light bulb, you must determine whether you are lighting for general comfort, task-oriented lighting, or providing accent lighting.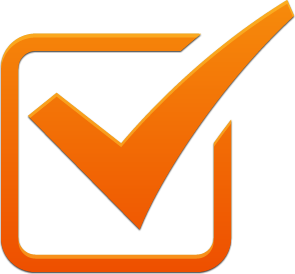 Grocery stores need light fixtures that brighten up the store, and ensure that their customers feel safe.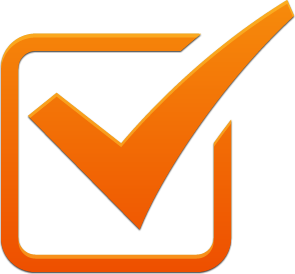 Warehouses, on the other hand tend to need more task-oriented lighting to illuminate featured merchandise, work areas, store entrances, etc.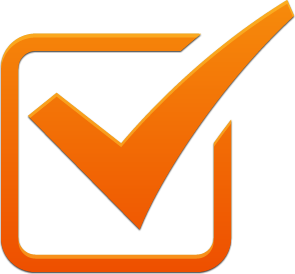 Accent lighting is great for display cases, above windows, and can help highlight specific areas of a store.
 
Level of Brightness (Lumen)
It is also important to understand the level of brightness required for the specific space. For example, a 12 to 14-foot ceiling will need a light bulb of 1000 lumens or more. Higher ceilings of 20 feet or more will need a higher commercial grade light bulb of about 2000 lumens or more.
Always make sure to consider your ceiling height when choosing your lightbulb.
It is also important to understand beam angle, or the path of the light display. Narrow beam angles are great for high ceilings that require a directed high level of brightness. Narrow beam angles provide a higher quality of brightness at a higher height.
Wider beam angles, on the other hand, are great for lower ceilings. They don't offer the same level of brightness as narrow beam angles because their light beam is spread wider across the floor.
Color Temperature and CRI
When choosing a new light fixture for your space, you must ask yourself, what ambient effect am I trying to achieve? A light bulb's color temperature refers to how warm or cool the light appears. A light's CRI, or color rendering index, refers to how well a light shows a product's true color. This means that the same apple in the grocery store could look four different ways depending on the CRI of the bulb.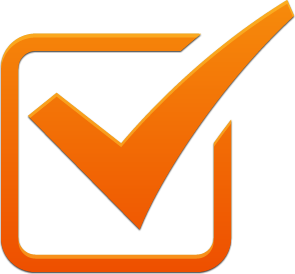 If you want a warmer more comfortable light, (great for general lighting purposes), find bulbs with a 2700-3200K color temperature.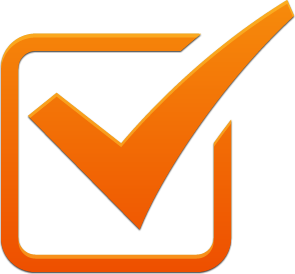 For more natural lighting, and to produce truer colors without glare, use bulbs with a 4000-4500K color temperature.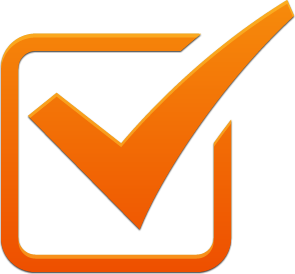 For task-oriented spaces like offices, you want light bulb's that provide a bright white light of about 5500-6000 K.
Square Footage
Once you have calculated the square footage of your commercial space, the next step is to figure out the level of brightness you would like to achieve per square foot, also known as light intensity. Ask yourself how bright do I want this space to be? For example, a retail shop selling clothing may have a total square footage of 1,800 square feet, and may want to achieve a level of brightness of about 30 lumens per square feet.
In order to determine the total lumens needed, simply multiply 1,800 sq. ft. by 30 lumens. The total lumens required to light an 1,800-square foot retail store at 30 lumens per square feet, will require 54,000 lumens of light.
How Do I Calculate How Mant Light Bulbs I Need? 
Once you have calculated your ceiling height, square footage, and figured out how bright you would like your space, now you can start searching for light bulbs. Let's say some new LED tubes have a brightness of 1,500 lumens each, and you know your space will need at least 54,000 lumens of light.
Simply divide 54,000 by 1,500 lumens. This gives you 36, which means you will need 36 tubes to light your space evenly at the level of brightness you wish to achieve.
Did you kow that...
Many retail stores use spot lighting as a way to draw attention to certain merchandise. When purchasing light bulbs, consider purchasing lights with a higher lumen and a narrow beam angle for the perfect spot light.
Which Light Fixture Works Best for My Commercial Space?
Location

Type of Lights

Image Example(s)

Path Lights

Well Lights

Bullet Landscape Lights

Linear Wall Washers

LED Step Lights

LED Bollard Lights

LED High Bay

LED Linear High Bay

LED Low Bay

LED Utility Lights

Linear Shop Lights

LED Downlights

LED Linear Fixtures

LED Linear Parking Garage Lights

LED Shoebox Retrofit Kits

LED Troffer Retrofit Kits

LED Linear Shop Lights

LED Lights Panels

LED Troffers

LED Linear Fixtures

LED Tubes

LED Downlights

LED Shoebox Retrofit Kits

Flood Lights

Wall Packs

LED Canopy Lights

LED Barn Lights

LED Retrofit Kits

LED Corn Bulb

LED Flood Lights

LED High Bay Sports Lights
Stay Connected!
If you liked this blog and would like to stay up to date on all our current blogs, follow us on Twitter and Like us on Facebook!
Related Blogs & Other Resources: