on 05/06/2019

HomElectrical provides our customers with increasingly energy-conscious products and practices for their homes and comercial spaces. We decided it is important for everyone to understand the difference between low voltage and line voltage thermostats before making any new thermostat purchase or installation.
The market is currently shifting toward having less energy consumption and implementing greener products. In fact, according to move.org, the average American household spends around $183.00 a month on energy bills! Since winter is coming, it is good to know the difference between the two to choose which will work best in your home.
What is a Line Voltage Wiring?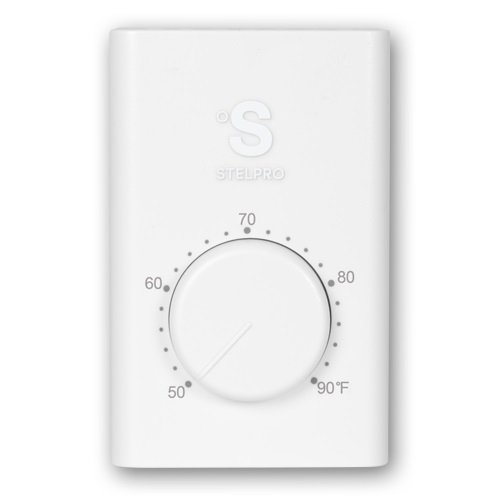 When the term Line Voltage or Line Voltage Wiring is mentioned alongside electrical appliances, it is referencing the amount or number of volts that a circuit or socket has.
A line voltage circuit is the standard 120 volt thermostat that you find in everyday common use items, such as your vacuum cleaner, ceiling fan, blender, or coffee maker.
Most household items are designed to be plugged directly into a socket and ready to use if power is directed to the outlet or junction box. These are most often used in low use areas such as outlets and sockets.
Advantages of Line Voltage Wiring
Lower cost of appliances and fixtures

Plug and Play easy to install appliance

Does not require transformer to convert voltage

Large variety of products to choose from

Standard line voltage for American products
What is Low Voltage Wiring?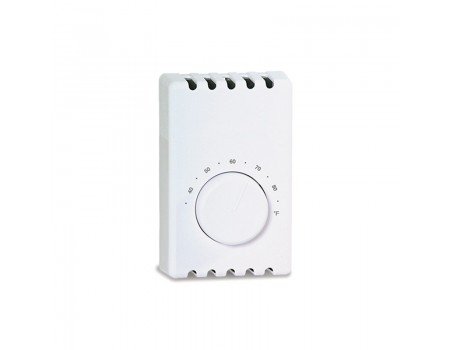 The National Electrical Code (NEC) does not consistently classify low voltages; however, the current classification recognizes circuits and equipment that operates at less than 50V to be low voltage.
For tools or appliances, most low voltage equipment operates between 12V-24V and are commonly used in high or frequently used areas. Over a long period, low voltage wiring can save money by reducing energy consumption.
Low voltage equipment typically requires a transformer to reduce the line voltage down to the applicable voltage. This makes the initial cost higher and the installation a bit more difficult.
What is a Line Voltage Thermostat?
A line voltage thermostat is often used for electric space heaters, including a direct-wired electric furnace, baseboard heater, or any other heater in general. They are quick and easy to install and operate using 120V-240V on average. A line voltage thermostat most commonly has single pole wiring or double pole wiring depending on which features the heater and thermostat come with and have different benefits including:
Single Pole Thermostat
Two Wires connecting to main circuit

Single Current

Must disconnect unit to turn off
Double Pole Thermostat
Four wires connecting to main circuit

Operates on separate Currents

Can be turned off at thermostat
Examples of Direct Wired Units
Wall Mounted Mini Split System

Electric Furnace

Baseboard Heaters

Single Zone Systems

Electric Space Heaters
What is a Low Voltage Thermostat?
A low voltage thermostat is a direct wired heater and air conditioning control that is found in most homes and operate under 30V. These types of thermostats are popular because they use less power than a line voltage thermostat, averaging around 24 Volts.
Low voltage thermostats can control virtually any kind of system from furnaces, boilers, radiant heat, air conditioning, heat pumps, or baseboard heaters. Some low voltage thermostats can be more difficult to install and have as many as nine wires.
Low Voltage Thermostats
Thin Wiring

2-3 Wires without cooling

4-5 Wires with cooling

7+ Wires with heat pumps

Powered by step down transformer
Commonly Used With:
Electric Furnaces

Single Stage heat pumps

Multi-Stage heating and cooling heat pumps
NOTE: Before you consider which thermostat you need, make sure you know what type of circuit you have. A low voltage thermostat will not work with line voltage wiring.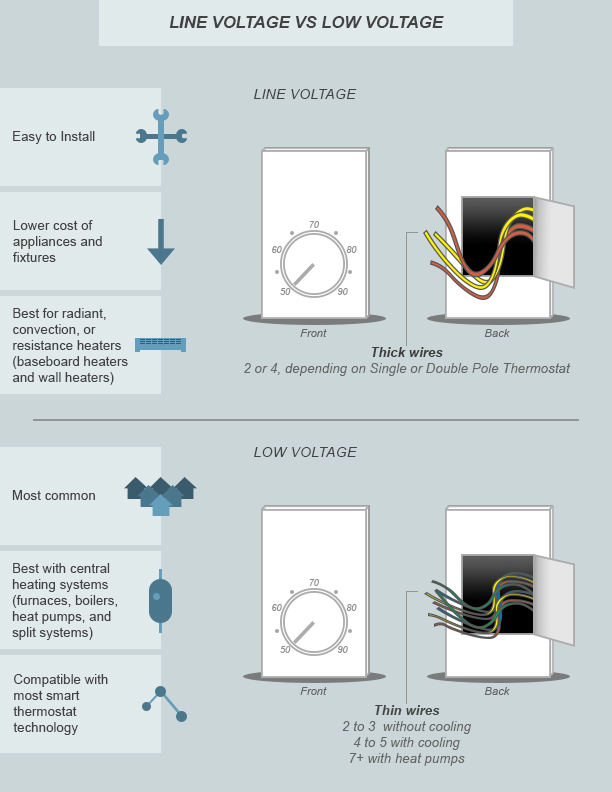 Which Thermostat Do I Need?
Furnaces and heaters are not easily interchanged and are not made to mix and match. There are advantages to using both types of controls, so the main thing to consider is usage. Before you select your new thermostat, be sure to verify your circuit line capability. If you are not sure how to determine this, it is always best to have a certified technician confirm this for you. Find the right thermostat for you here!
NOTE: Before you consider which thermostat you need, make sure you know what type of circuit you have. A low voltage thermostat will not work with line voltage wiring.
Have a question about HVAC and Heaters?
Reach out to HomElectrical today to find the best system for your home or office.
For blog updates, industry news, cool videos, product reviews, funny memes, free giveaways, and more, like our Facebook page!
And don't forget to follow us on Pinterest and Twitter!
Learn more about HVAC by checking out these blogs below: