on 09/11/2018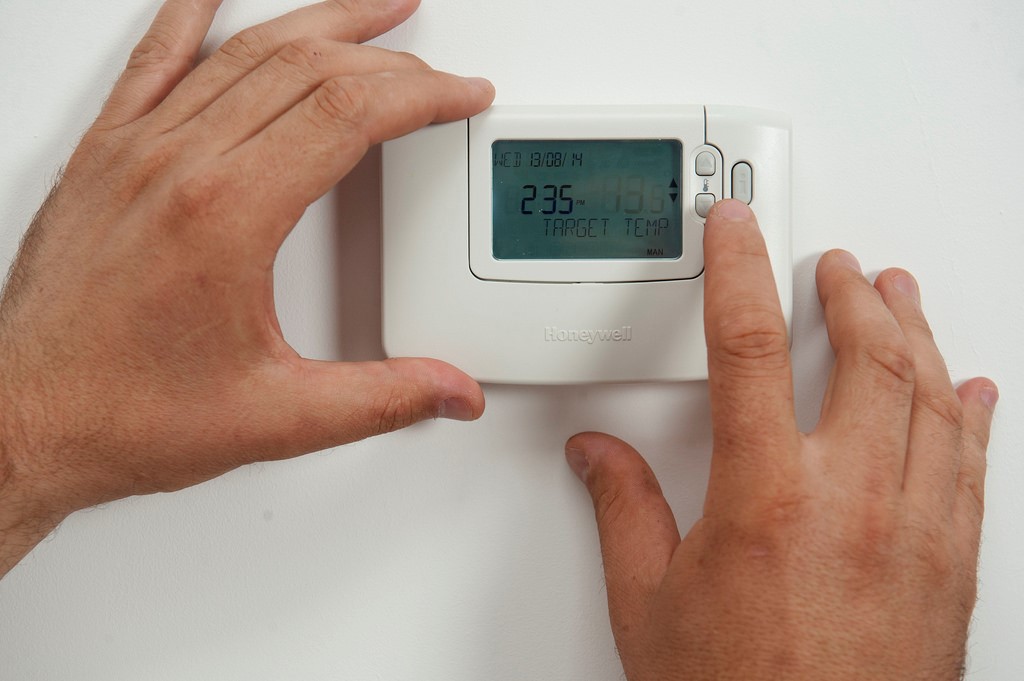 You may be interested in replacing or upgrading your heater for the winter season or you might just need a new thermostat this season. 
If this is the case, it's important to know the difference between a single pole and double pole thermostat.
While both types of temperature controls are line voltage thermostats, there are a few things to consider that can make all the difference when selecting the right thermostat for your heater.
What is a Pole?
In the electrical industry, the term "pole" refers to the number of separate circuits that the switch (or thermostat) operates off one circuit.
A single pole thermostat operates off one circuit, and therefore cannot operate separately.  This means the power to the unit can only operate in one direction or electrical current.  Because of this the single pole thermostat cannot be turned off, but only turned down. 
A double pole circuit, however, has two directional currents providing a double pole thermostat the ability to turn off completely.
What is a Line Voltage Thermostat?
Line voltage is the standard, everyday 120V that is found in your outlets, junction boxes, and sockets. Items like table lamps, ceiling fans, and ceiling fixtures all run off a 120V line voltage circuit.
A line voltage thermostat is not any different from these devices and can be directly wired to the circuit without the use of a transformer to reduce the voltage.
What it is a Single Pole Thermostat?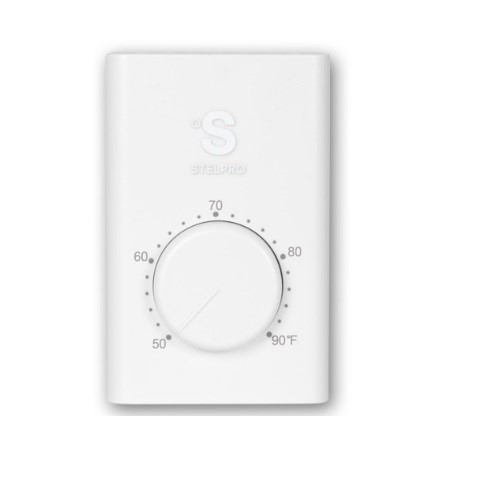 If you look behind your thermostat, you will notice some wires located on the back. These wires are wired to the main service line of the circuit. 
Most single pole thermostats have two wires and do not have a true off setting. This means that the line voltage breaks to only one side of the power line so there is continuous power transferred to the heater; even if it is not currently in use.
This can also be identified on the front of thermostats at times because it will not have a true "off" setting, but rather a "low" setting.
What is a Double Pole Thermostat?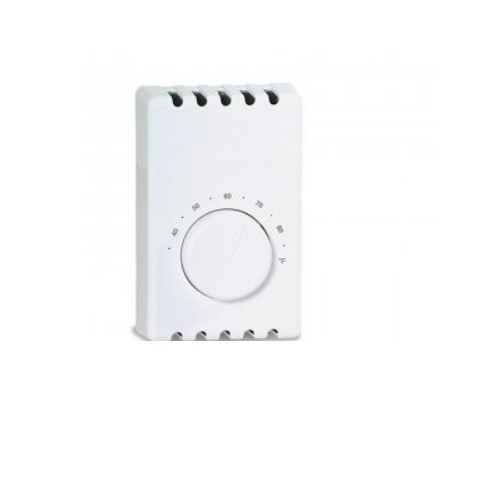 Just like a single pole thermostat, a double pole thermostat is wired directly to the main circuit breaker but will have four wires instead of two. This allows for the thermostat to operate on two separate circuits.  
Double pole thermostats have an "off" button and can cut off power completely to the heater, even if the temperature drops below the set temperature.
Since a double pole thermostat, also known as a 4-wire control, can operate on two separate circuits, this type of thermostat can operate by the same switch.
Do I Need a Single Pole Thermostat or a Single Pole Thermostat?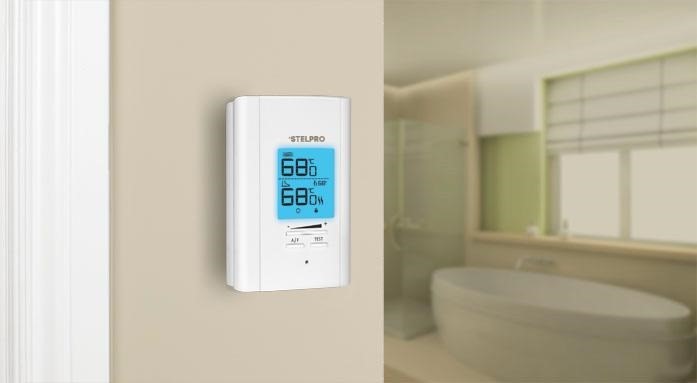 When determining whether you need a single pole thermostat or a double pole thermostat, the decision comes down to energy consumption.
In the old days, leaving your thermostat on "low" was thought to be much cheaper in terms of reducing energy costs rather than turning it off and on when needed.  However, it is much more energy efficient to turn your heater off whenever it is not in use to cut back on energy costs.
If you go with a single pole thermostat to turn your heater off completely, you would need to disconnect the main power supply, or unplug your unit when applicable. In addition, the heater will turn on if there is a dip in the room's temperature even if the thermostat is at its lowest setting.
To turn a heater off with a double pole thermostat, all you would need to do is select the "off" button when you do not need to operate the unit.
Sometimes your power supply is at a hard to reach location or could be on your panel box outside. If this is the case you may enjoy the convenience of having the thermostat on a wall inside your home to easily access the "off" setting.
If you're still uncertain about which control is right for your home, reach out to our customer service team for any additional questions by calling  1-888-616-3532
Have a question about HVAC and Heaters?
Call HomElectrical today to find the best system for your home or office.
For blog updates, industry news, cool videos, product reviews, funny memes, free giveaways, and more, like our Facebook page!
And don't forget to follow us on Pinterest and Twitter!
Learn more about HVAC by checking out these blogs below.