WD-40 WD40 Trigger Pro Non-Aerosol 20 oz.
WD-40 110184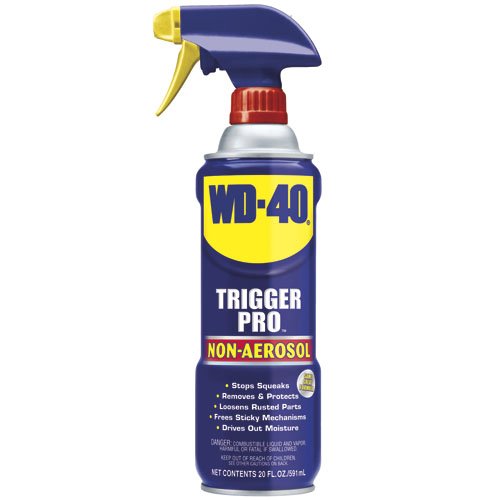 Comparable Lubricant & Greaser Products
WD-40 110184 Description
The same great WD-40 formula, now in a nonaerosol can. Two settings, spray or stream help you use just the right amount, exactly where you need it. Heavy-duty spray trigger withstands abuse and does not leak or overspray. Off position means no accidental spraying in your truck, tool box or storage cabinet. Recyclable steel packaging. Not bound by aerosol disposal regulation. 20-oz. spray can. 12 cans per case.
Product Specification
Manufacturers Parts Number
110184
WD-40 110184 Reviews