Kolor Kut 2.25 oz Gasoline & Oil Gauging Paste
Kolor Kut KK02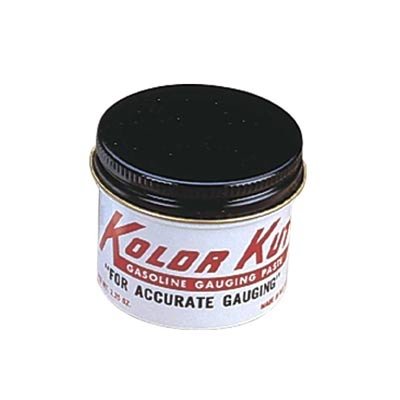 This item is currently out of stock.
Order now and we'll deliver when available. We'll email you with an estimated delivery date as soon as we have more information.
Comparable Lubricant & Greaser Products
Kolor Kut KK02 Description
Kolor Kut Gasoline and Oil Gauging Paste is light pink in color but changes to a red color when it comes into contact with gasoline, naphtha, kerosene, gas oil, crude oil, and other chemicals.
Size: 2.25 oz tub
Color: Light Pink
Color Change: Red
Detects: Gasoline, naphtha, kerosene, gas oil, crude oil, and other chemicals
Product Specification
Manufacturers Parts Number
KK02
Kolor Kut KK02 Reviews