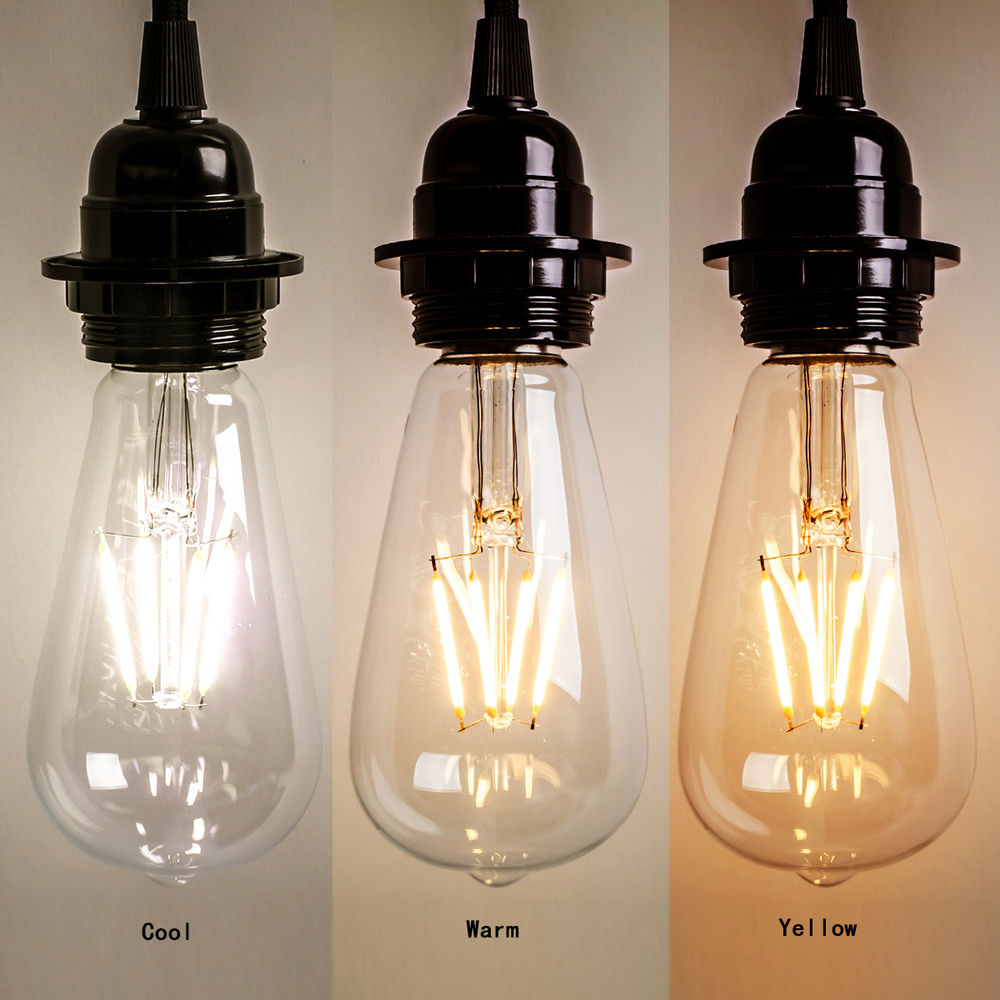 What are LED Filament Bulb's Color Temperature?
LED filament bulbs, also known as Edison bulbs, offer a wide variety of warm color temperatures ranging from 1800K-3000K. Much like a candlelight, these light bulbs provide a soft glow to any space. Although they aren't ideal for task lighting or used to brighten a workspace, they provide the perfect ambient lighting for restaurants, hotel lobbies, bars, and more!
LED filament bulbs make great additions to decorative fixtures, such as pendant lights, chandeliers, and several types of wall mounted fixtures. Besides catching the eye of your guests, these lights help to compliment your décor. Enhance your space and send your visitors back in time with the selection of vintage light bulbs from HomElectrical!
Choosing a Color Temperature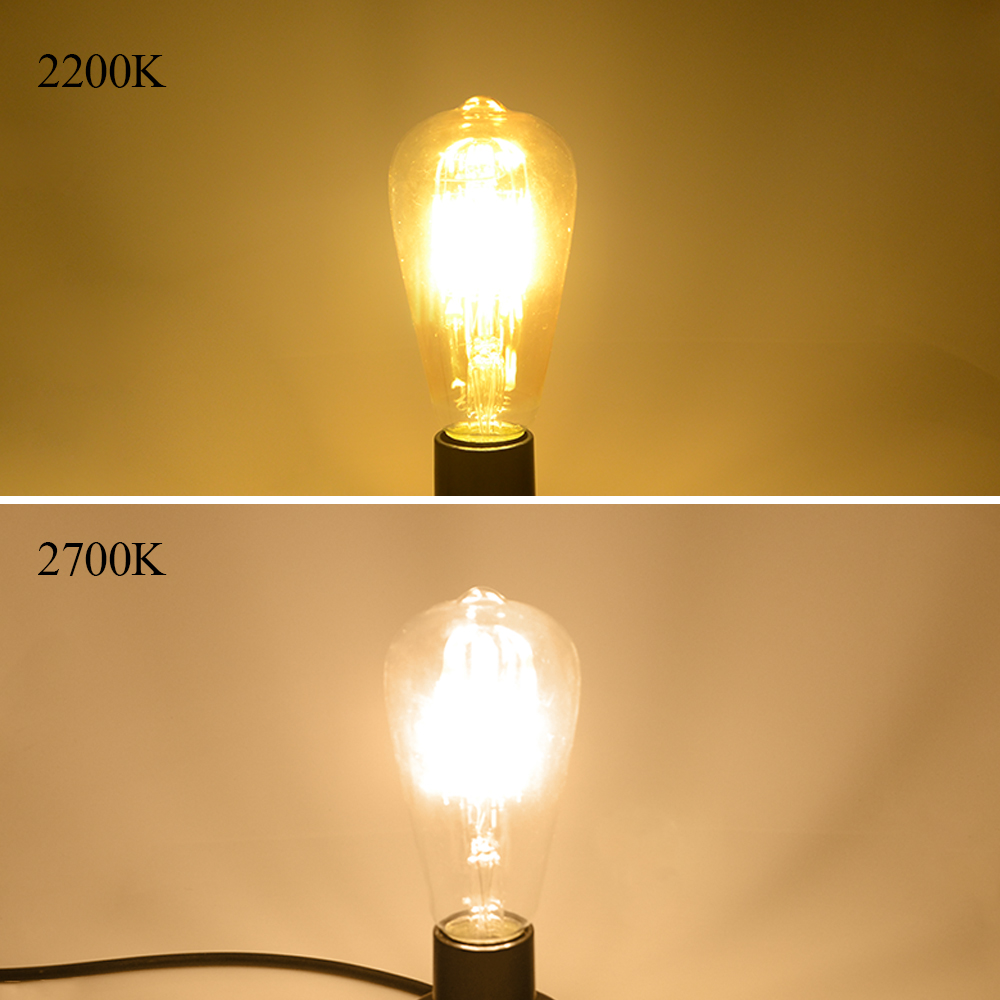 Choosing a color temperature is all about the type of environment you are trying to achieve. While a warm amber glow is ideal for creating a cozier space, bright white light is perfect for concentration.
Color temperature is measured in Kelvins (K) and is used to determine the hue or tone of white light emitting from a bulb. The temperatures are measured on a scale, from a warm candle light hue (1,000K) to a bright sky blue-light hue (10,000K), with each tone on the scale providing a different ambience.
Edison bulbs generate a warm, intimate, and relaxing environment, similar to the color temperature of an incandescent bulb (2,000K – 3,000K).
Decorating with Edison Light Bulbs
There are many different styling options to choose from with a variety of color finish options. These lights are romantic, inviting, and can elevate any space. Edison bulbs are ideal for illuminating outdoor patios, entranceways, and pathways.
Whether you're in need of a warm light for your hotel lobby or the perfect soft glow around your rooftop garden, Edison bulbs can offer a stylish upgrade that will add the perfect amount of drama to your space.
Coupled with a few other vintage accents, such as wooden tables, elegant wall décor, and eclectic ceiling fixtures, you are sure to turn up the heat with these antique lights. From rustic and bohemian, medieval and steampunk, or Neoclassic and Renaissance style, these bulbs can literally work in any application!
Which Bulb Finish Do I Need?
Bulb Type

Color/Finish

Where to Use

Clear

Clear finishes are a great choice for open or enclosed light fixtures. The clear finish shows off the stylish and decorative filament, and they are a great choice for open fixtures.

Amber

Amber-tinted finishes are gaining popularity due to their resemblance to incandescent lamps. These lights offer a retro vintage style with warm ambient lighting.

Frosted

Frosted or soft white light bulbs are ideal for enclosed light fixtures. These finishes are also great for reducing glare.

Soft White

Silver Crown

This unique mirror dipped finish is great for decorative ceiling fixtures and pendant lights. The silver tip helps redirect light upward that provides a warm glow to the room.
Related Blogs & Resources