on 08/06/2018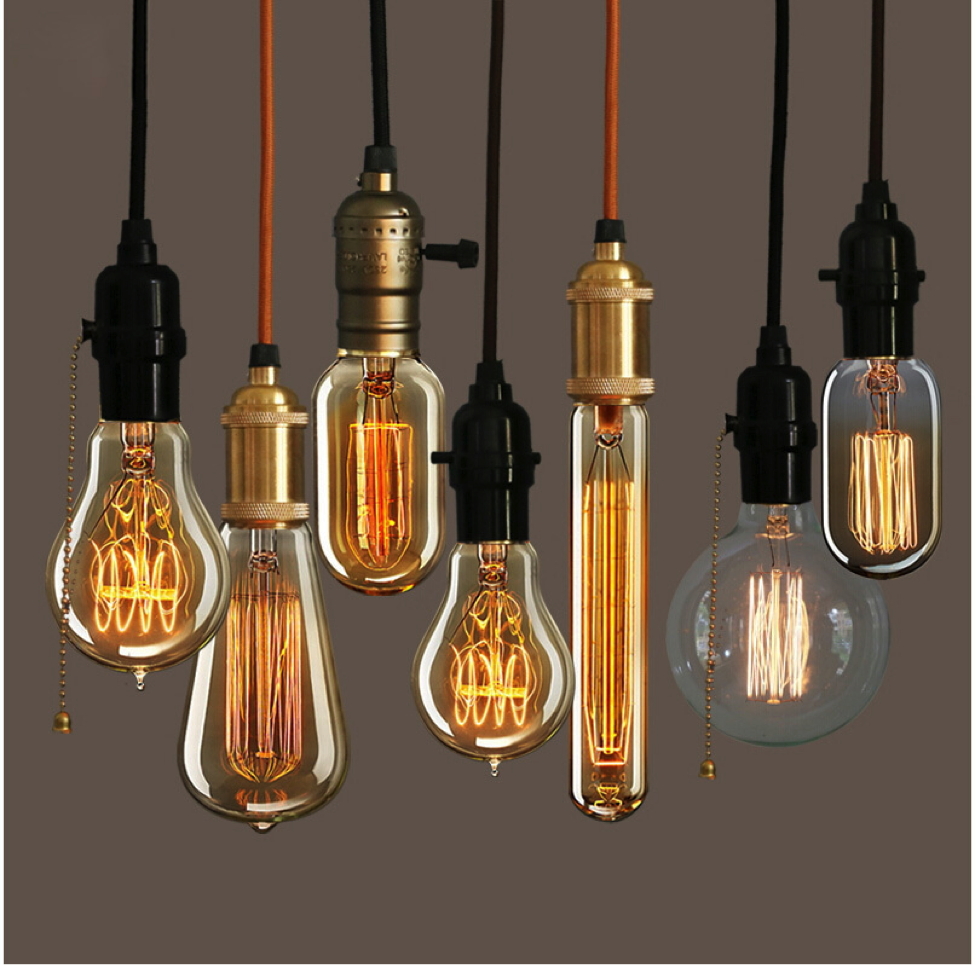 We can see a huge shift in lighting design from modern high-tech LED lighting to antique and vintage designs. Towns are buzzing about the new vintage lighting craze and are constantly looking for opportunities to replace their outdated incandescent lights with amber-glow LED Edison lights.
Antique lights are increasing in popularity for lighting designers due to their striking resemblance to traditional incandescent bulbs. Edison lights are offering businesses with a variety of antique lighting options for a fraction of the energy consumption.
What are Edison Bulbs?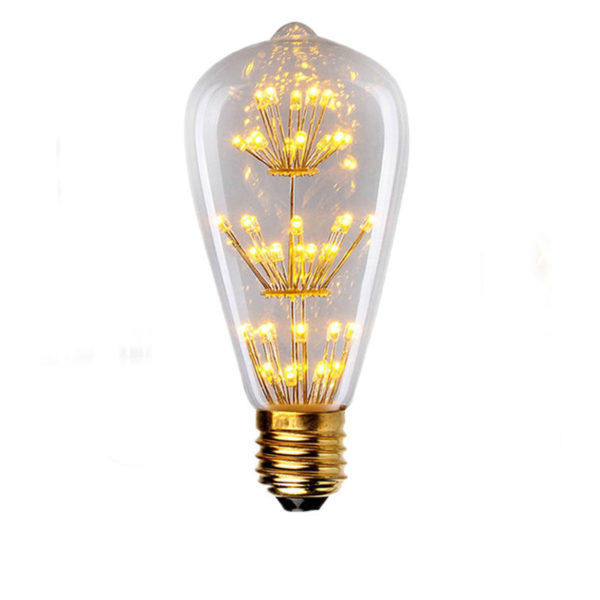 Following the same aesthetic as standard incandescent lights, Edison bulbs typically have a traditional glass shape with the filament being visible.  They come in a variety of warm color temperatures ranging from 1800K – 3000K.
Edison bulbs are sometimes referred to as LED filament lamps in the industry (lamp is a common substitute for bulb).
LED filament bulbs can achieve the same warm light in antique-inspired glass for a lower wattage than traditional incandescent bulbs.
Edison lights offer owners the luxury of an antique design with the energy efficiency of LED technology, which would provide a longer lasting glow up to 15,000 hours.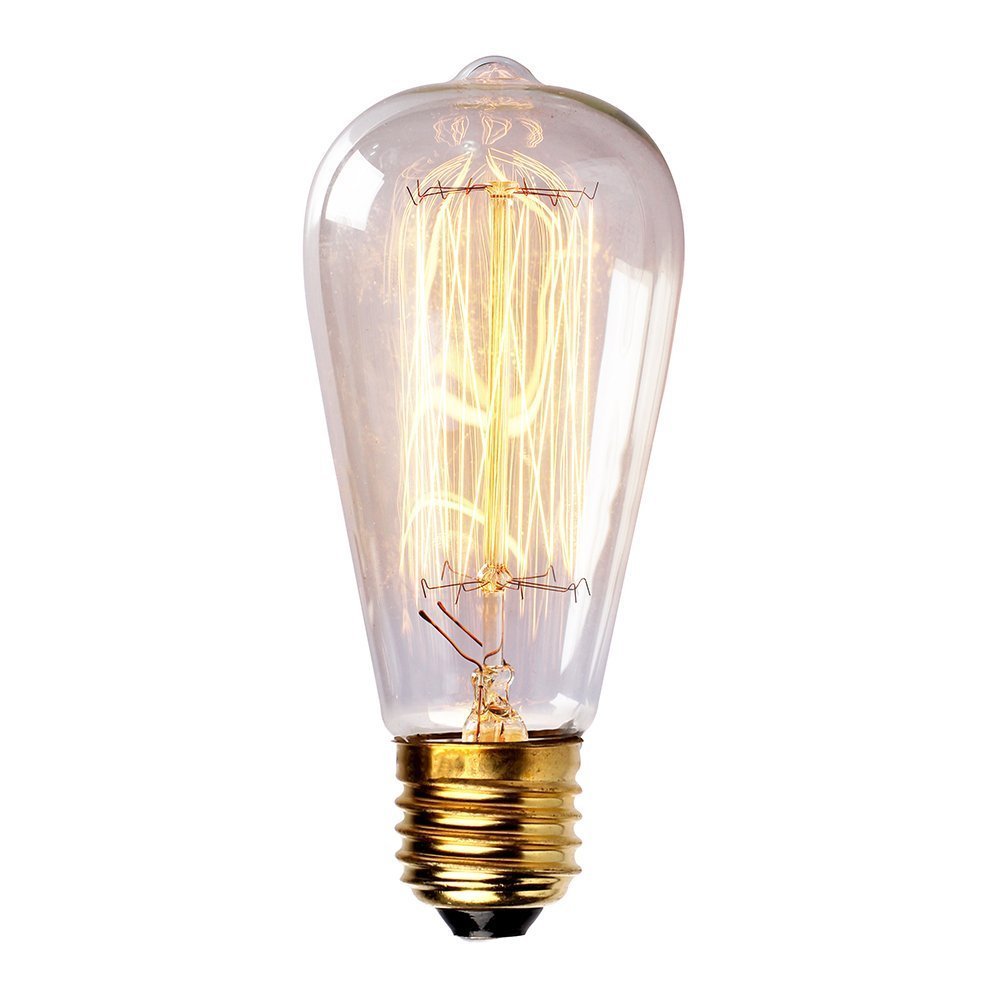 These lights are not any different than your standard incandescent bulb except for the energy saving part, of course! But apart from that, another noticeable difference is the filament. In traditional incandescent bulbs, the filament is tightly coiled. LED filament bulbs, on the other hand, come in a variety of unique twisted designs that deliver a more sensual sensation to the eye.
Although these lights aren't meant to be bright, they provide a great addition to any "mid-century modern" interior décor!
What are the Benefits of Using LED Filament Lamps?
If you're looking to upgrade your lighting system to something more energy efficient without compromising the integrity of your decor, you should consider Edison bulbs or LED Filament lamps. Now there's a whole new selection of "old-looking" bulbs that we call in the industry, "vintage-style." Here are the many reasons why you should consider these bulbs for your next lighting project:
Offers a classic style unmatched by incandescent bulbs. Edison bulbs don't require as much maintenance as traditional incandescent lights but can offer the same vintage style without the high energy costs. These bulbs can provide any space with a unique antique lighting design.

 

Wide range of bulb shapes and sizes. Edison bulbs come in a variety of bulb style options, making them versatile for many lighting fixtures. They generally come with a small E12 or medium E26 bulb socket type, which makes them ideal for residential fixtures, such as floor lamps, table lamps, and pendant lights.

 

A cheaper alternative. Edison bulbs are affordable compared to standard incandescent lights, and provide a wide range of styles, lumen outputs, and warm color temperatures.

 

Offers dimmable capabilities. Edison bulbs can be equipped with any standard dimmer that will allow you to control the brightness as well as the energy consumed.

 

Maintains brightness longer. Although LED filament bulbs are not as bright as incandescent lights, they offer a much longer lifespan up to 15,000 hours.

 

Features omnidirectional beam spread. Edison bulbs offer a 360-degree beam angle, providing optimum illumination to any space.

 
Watt's Next?
Share with your friends on Facebook to get their thoughts on this new craze!
For blog updates, funny memes, cool videos, #RiddlesOfTheWeeks, free product giveaways, and more…
Like us on Facebook and follow us on Twitter!
Related Blogs & Resources
---
References: