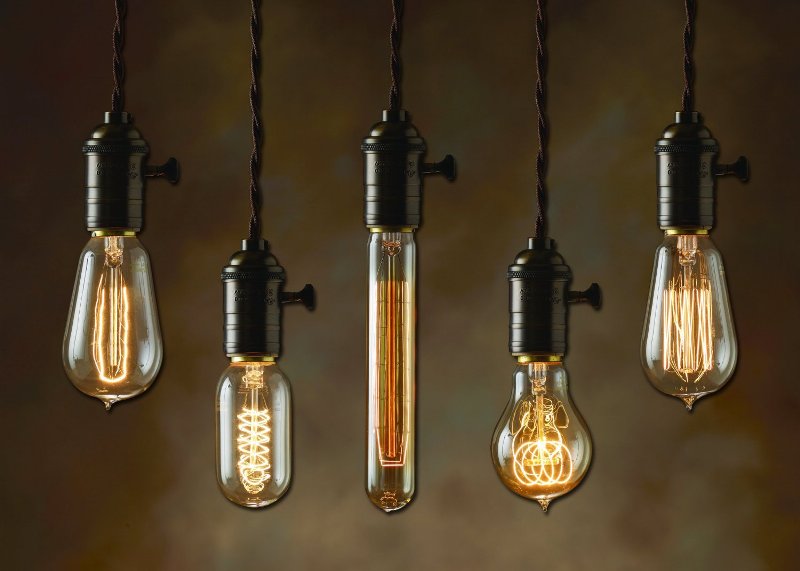 How Bright are Edison Bulbs?
In the industry, we often refer to lumens when discussing light bulbs, but this wasn't always the case! I remember a time when we would classify a bulb's brightness by the wattage itself. Oh, how times have changed and for good reason.
This just in…we have been misinformed!
Before we understood the difference between lumens and watts, we would go to the store and ask for 60W or 75W bulbs from the store clerk. However, little did we know that was not the way to understand how bright a bulb was.
When we refer to wattage, it refers to the amount of energy the light bulb uses, while lumens are actually the amount of light the bulb emits. As you may know, the more energy an item consumes, the costlier it becomes in the long run.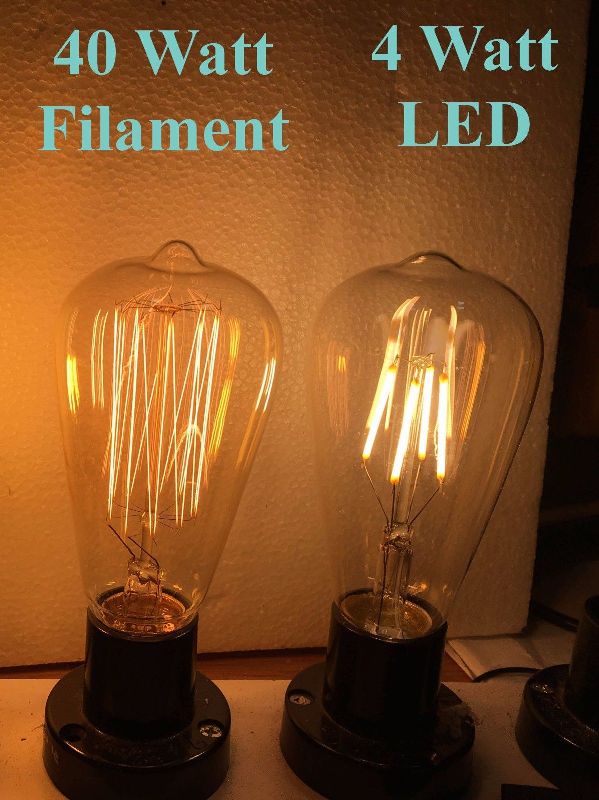 A 60-watt incandescent light bulb may emit close to 800 lumens, but a 6.5-Watt LED filament bulb could emit the same level of brightness at a fraction of the power.
Therefore, understanding lumens can help you make the switch to LEDs. If you understand how bright you want your space to be, then you can easily find the LED equivalent.
Edison Bulb wattages and their respective lumen outputs.
| | |
| --- | --- |
| Edison Bulb Wattage | Lumen Output |
| 2W | 90 |
| 2.5W | 200-250 |
| 3.5W | 300-350 |
| 4W | 220-300 |
| 4.5W | 380-550 |
| 5W | 380 |
| 5.5W | 500 |
| 6.5W | 620-810 |
| 7W | 800-810 |
| 8.5W | 800 |
| 9W | 1100 |
Replacing your Incandescent Bulb with LED Vintage Bulbs
Thankfully, LED technology has improved the energy efficiency of lighting. With LED filament bulbs, you no longer have to tarnish the integrity of your design AND compromise costs. Edison bulbs offer a range of lumen outputs depending on the type of bulb.
When purchasing a new light bulb to replace your old one, it is important to understand lumen equivalence. This will help you determine which bulb will provide the same brightness as your existing lamp. Refer to the chart below to help you determine the right LED filament bulb replacement for you!
| | | |
| --- | --- | --- |
| I have a… | I should replace it with a… | With about… |
| 75W incandescent bulb | 9W LED filament bulb | 1100 lumens |
| 60W incandescent bulb | 7-8.5W LED filament bulb | 800 lumens |
| 40W incandescent bulb | 4.5W LED filament bulb | 450 lumens |
| 25W incandescent bulb | 2.5W LED filament bulb | 200 lumens |
| 15W incandescent bulb | 2W LED filament bulb | 100 lumens |
| 10W incandescent bulb | 1-2W LED filament bulb | 50 lumens |
Whether you're looking to upgrade your bohemian style bar with a rustic chandelier or create a romantic outdoor setting on your backyard patio with pendant lights, vintage bulbs are the perfect addition!
Related Blogs & Resources