on 03/03/2017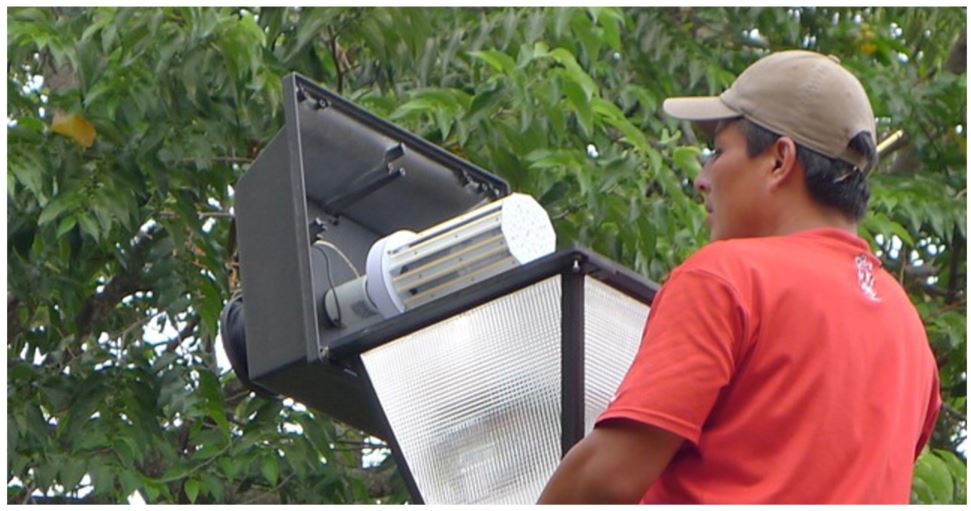 Converting Post Lights with LED Corn Bulb
It's time to change those post lights you have draining energy and funds night after night. If you think there is no convenient way to convert your beautiful fixture from inefficient to energy efficient without changing the aesthetics, you're wrong. LED corn bulbs are what you need. These lights are screw base so when you are ready to retrofit your fixture you simply replace it with a corn bulb like you would with a traditional light bulb.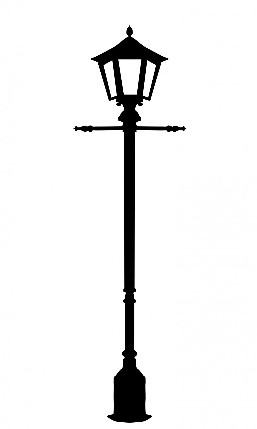 What Is Post Top Lighting and Where Do I Use It?
Post top lighting is outdoor lighting where a light fixture sits on top of a pole, or post. These lights are used to illuminate a variety of different areas.
Area and street lighting is important because it provides light for people so they can effectively see, increasing safety and deterring accidents. Post top lights are ideal for a multitude of applications including but not limited to: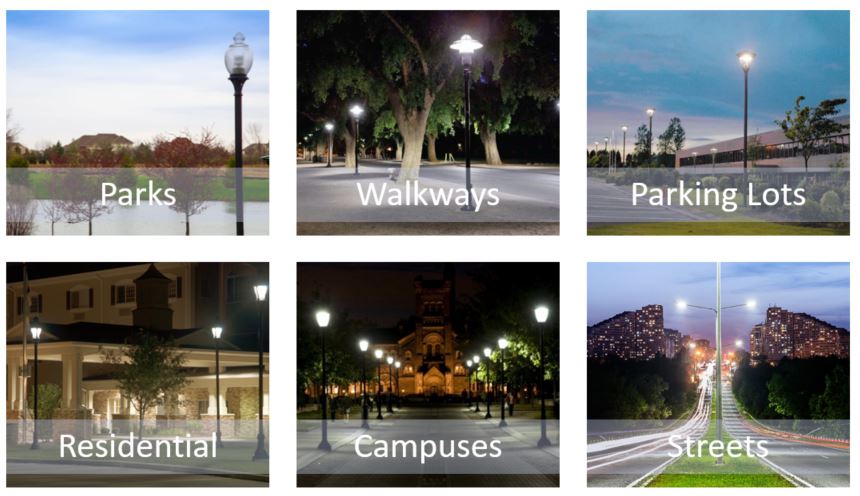 Pairing corn bulbs with post top lighting provides energy efficient lighting for pure aesthetics, increased security, or both.
What Is a Corn Bulb?
The LED Corn Bulb is a light bulb that is composed of small led chips. The bulb can hold anywhere from 80 to 110 led chips based on what size bulb you need. The Corn Bulb got its name from its resemblance to an ear of corn. In this case we are exchanging the corn kernels for little LED chips. The corn bulb also differs from LED bulbs such as the A19 bulbs because it was specifically designed to withstand the challenges presented by outdoor applications. Learn more about the corn bulb
Why Should I Convert to Corn Bulb for Post Top Lighting?
Corn bulbs:
Are reliable because of their durability and superb performance in extreme temperatures.
Are significantly more energy efficient than High Pressure Sodium and High Intensity Discharge lights.
Offer an abundance of color options (2700k-5100k).
Are instant on and do not need time to warm up.
Are silent and produce light rather than noise.
Offer a longer lifespan (50,000 hours).
Offer a 360 beam angle.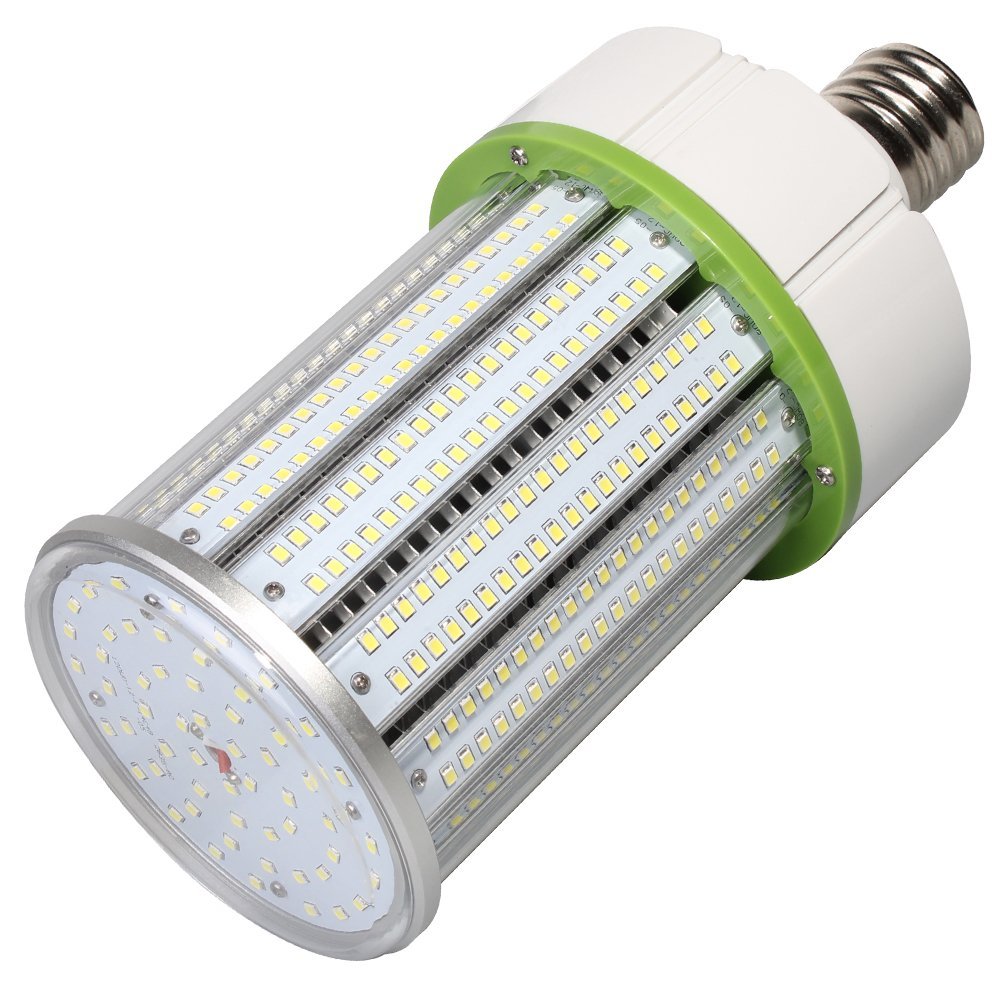 Where Can I Install Corn Bulbs?
These bulbs can be used for multiple applications. LED corn bulbs come in base sizes E17, E26, and E39. Which Corn Bulb Base Do I Need? These sizes cover the majority of lighting applications using screw-in sockets. This includes area lighting, street lighting, high bay lighting, etc.
Learn more about bulb bases and types!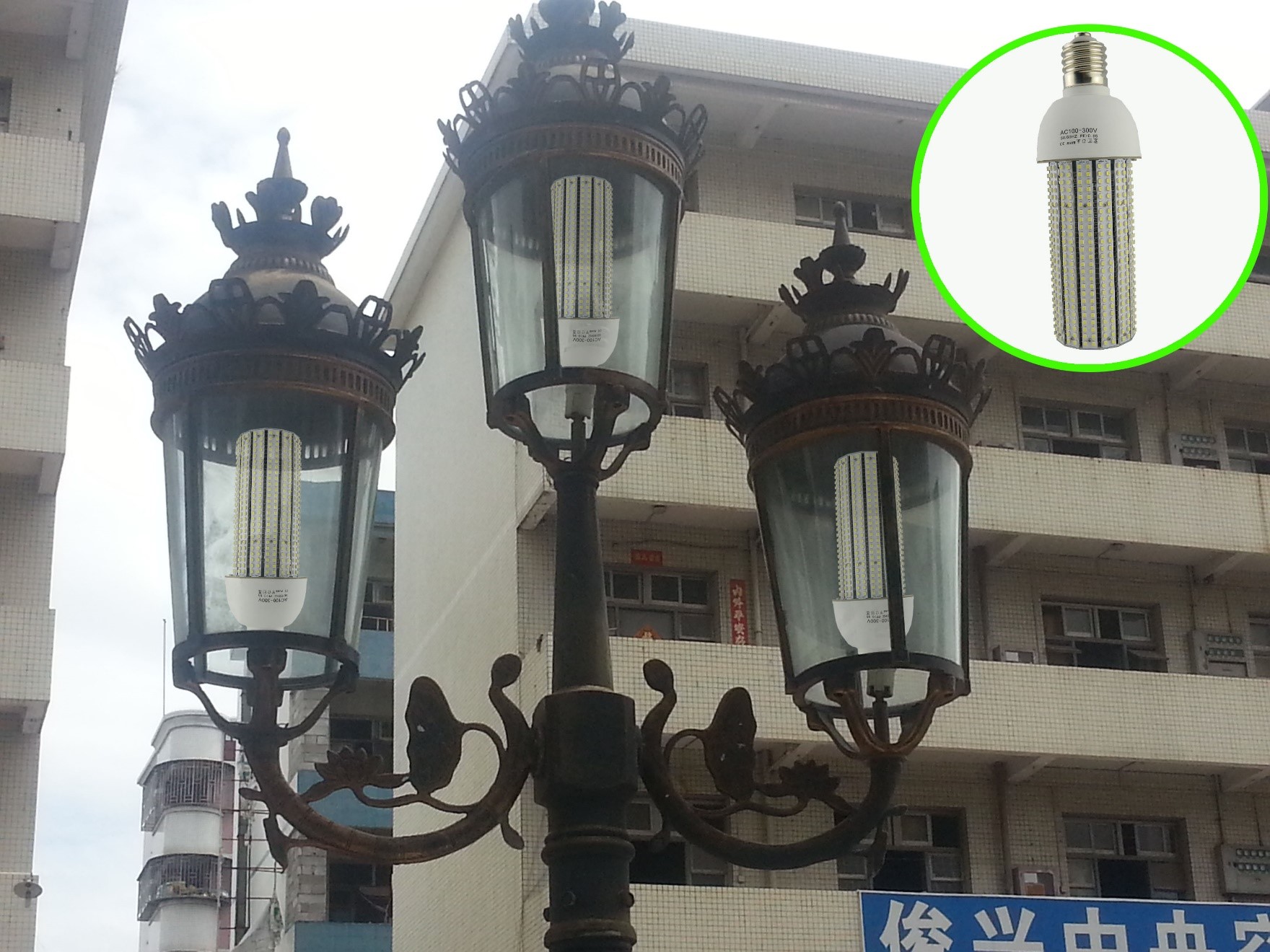 How Do I Install Corn Bulb?
Led corn bulbs are simple to install. You simply install the bulb by screwing it into the fixture. They have screw bases similar like the traditional bulbs that you are accustomed to using. When looking to replace a current fixture a two important things to consider are its wattage (W) and color temperature (K). To get the most out of your corn bulb you are going to want to get the wattage equivalent to your current fixture. The LED corn bulb will be a lower wattage which saves you more on electricity.
Did you know that… A 27W LED corn bulb is equivalent to a 100W Metal Halide bulb, therefore you are using less power.
To get the same color as your current fixture you will need to note what that color is. This way, once you begin shopping you will purchase the LED corn bulb that provides the necessary wattage equivalent and color you are seeking.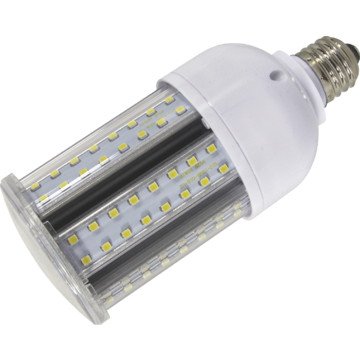 Now that you know why you should convert your post top lighting to led corn bulbs and how, are you ready to improve your lighting technology? If you aren't sure and still have questions, feel free to reach out to our team and we will be more than happy to assist you in your efforts to be more efficient.
Was this blog helpful? Ask us any additional questions today!
Add blog topics that you want to read about in the comment section below or send us a message on Facebook !