All electrical outlets are designed in different ways based on their function and application. If you are looking to replace your old receptacle outlets, it is important to understand which outlet you will need. While there are many design functions of electrical outlets, in this blog we will be discussing the benefits of tamper resistant receptacles, usually labeled TRR or TR.
GFCI outlets, or ground fault circuit interrupters are electrical outlets that are used in damp or wet areas. This accounts for restrooms, outdoor pool areas, commercial or residential kitchens, garages, decks, porches, crawl spaces, restaurants, laundry areas and much more.

The basic function of a GFCI outlet is to provide protection from electrical shock hazards and injuries that can be caused from power surges, outages, and storms. If an outlet discovers that an electrical current has been interrupted, the GFCI outlet will trip the circuit.
If you have decided to replace your old electrical outlets with new electrical receptacles, then you may be wondering which one to choose. All electrical outlets can come in many ways: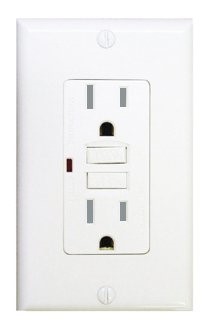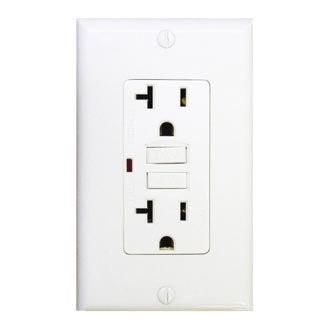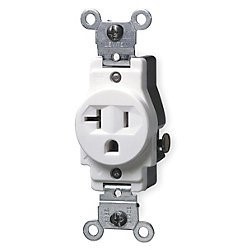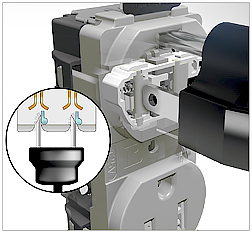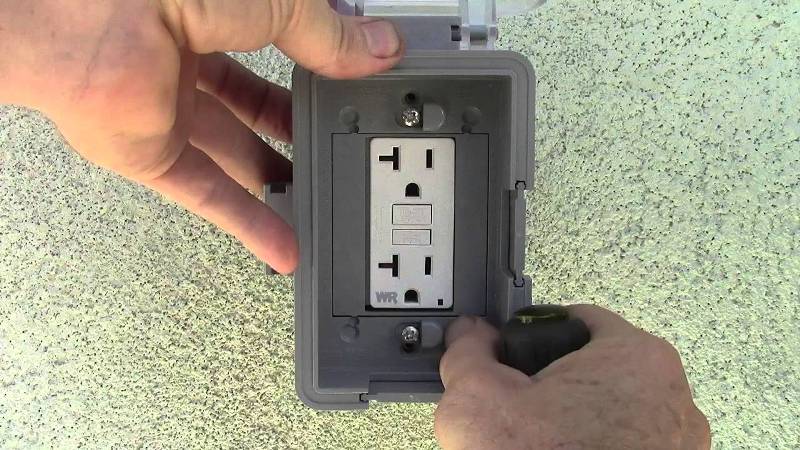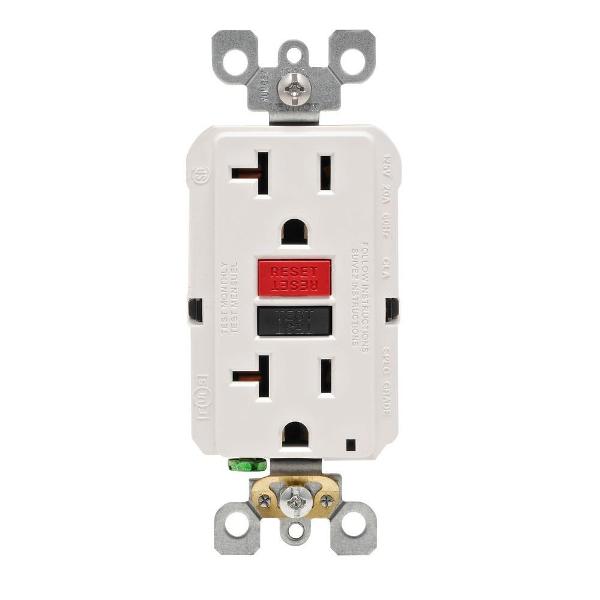 What are some benefits of tamper resistant GFCI Outlets?
As required by the 2008 national electrical code, tamper resistant GFCI's should be installed in any new construction or renovation.
Tamper resistant receptacles, commonly known as TRR, can help protect from electrical shock, injury, or even death. They were originally constructed to create a permanent solution for children who tamper with outlets.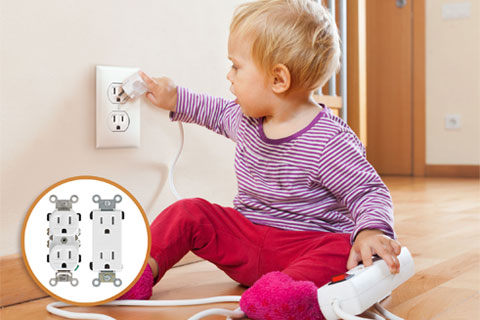 Each TRR outlet has an internal shutter that blocks foreign objects from being inserted into the outlet. The shutter remains closed when foreign objects are inserted, and only opens when a two–prong electrical plug is inserted. When shopping for a tamper resistant receptacle just look for the TR or TRR in the label or product description.
Stay Connected!
What are some safeguards that you look for in an electrical outlet?
If you liked this blog and would like to stay up to date on all our current blogs, follow us on Twitter and Like us on Facebook!
Suggested Blogs & Other Resources: