NaturaLED LED-FXTF50/2X4/835 50 Watt LED 2x4 Troffer, 3500K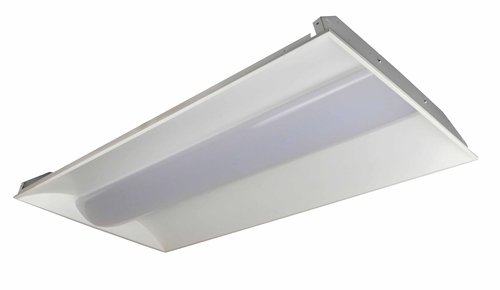 LED Troffers are available in a wide range of wattages to best fit wherever you need it, including hospitals and hotels. Shop HomElectrical for our range of LED lighting.
Item Number
NAL-LEDFXTF502X4835
Shipping
Usually Ships 1 to 2 Business Days
Comparable LED Troffer Products
NaturaLED LED-FXTF50/2X4/835 Description
NaturaLED 50 Watt LED 2x4 Troffer, 3500K features:
Lightweight, providing easy installation
Uniform and consistent color
0-10V
Ideal for conference and meeting rooms, offices, hospitals, and hotels
5-year warranty
50,000 life hours
Uses 30 percent less power than fluorescent troffers with just as much light production
Compatible with battery back up
Product Specification
Manufacturers Parts Number
LED-FXTF50/2X4/835
Manufacturer Description
Our naturaLED Troffers are a perfect solution for grid ceiling needs. Our sizes are available in 2x2' and 2x4'. These light fixtures are designed for energy saving and easy installation. The integrated LED replacement uses 30° less power but produces the same original light as fluorescent troffers.
NaturaLED LED-FXTF50/2X4/835 Reviews