Enerlites Z-Wave Plastic Smart Meter Dual Relay Switch Module
Enerlites ZWN-RSM2-PLUS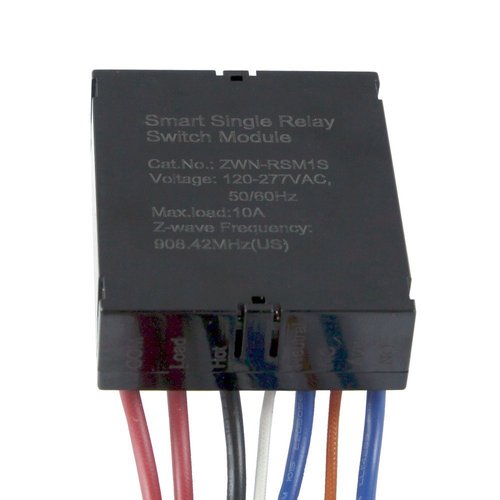 This plastic relay switch utilizes Z-wave technology to provide full control over the connected device via a connected control system. Z-wave devices are used when constructing a smart home to control everything in your house without moving.
Shipping
Usually Ships Business Days
Comparable Smart Switch Products
Enerlites ZWN-RSM2-PLUS Description
Enerlites Z-Wave Smart Meter Dual Relay Switch Module Features:
Upgrade Existing Wall Switches into a Z-Wave Switch so you can Still Keep the Original Switch and Wall Plate. The Switch Will Become Controllable Through the Z-Wave Relay and Your Z-Wave Gateway.
Wirelessly Switch your Devices (Lights, Fans) ON / OFF from Smart Phone Applications, Any Web Browser from Any PC or Mac, or Internet Connected Tablet
The ON / OFF Control of the Connected Load can be Programmed into Z-Wave Scenes, with Dynamic Scheduling and Events from Anywhere
The ZWN-RSM2 Acts as a Z-Wave Repeater to Extend the Range of your Z-Wave Signal up to 100ft; The Switch will Still Work if the Module Fails
NEUTRAL WIRING REQUIRED, Single Pole, 120-277 Volt Alternating Current, 50/60Hz, Up to 100ft Range, 20,000mA (20A) Maximum Load (10,000mA | 10A per Load x2), 908.42MHz, Slim Design - Dimensions: 2.02" x 1.71" x 0.82"
Product Specification
Control Style
Single Pole
Manufacturers Parts Number
ZWN-RSM2-PLUS
Enerlites ZWN-RSM2-PLUS Reviews