on 03/19/2018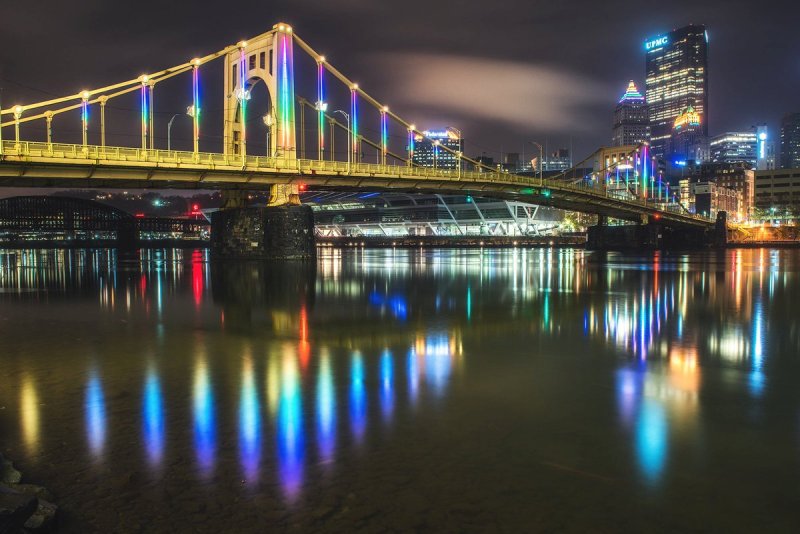 Pittsburgh's Rachel Carson Bridge, overlooking the Alleghany River, will be ending their 18-month running wind turbine-powered LED light show. Officials announced on Thursday, March 15, 2018 that the LED lighting display will end on April 8, 2018. The city plans to use the LED lights for other projects, including brightening up Garrison Place, a downtown Pittsburgh alleyway. The new project will be called Garrison Canal.
The 27,000 LED light show, known as Energy Flow, is completely powered by 16 vertical wind turbines. The color and pattern of the illuminating light display is controlled by the speed and direction of the wind. This lighting project is a celebration of the importance of sustainable energy resources.
Each wind turbine was specially designed by WindStax to store energy directly from the wind off of the river. They are equipped with smart grid software that can store power in their battery storage systems. So, in the event that there isn't enough wind to power the LED lights the power system can easily tap into the utility power lines.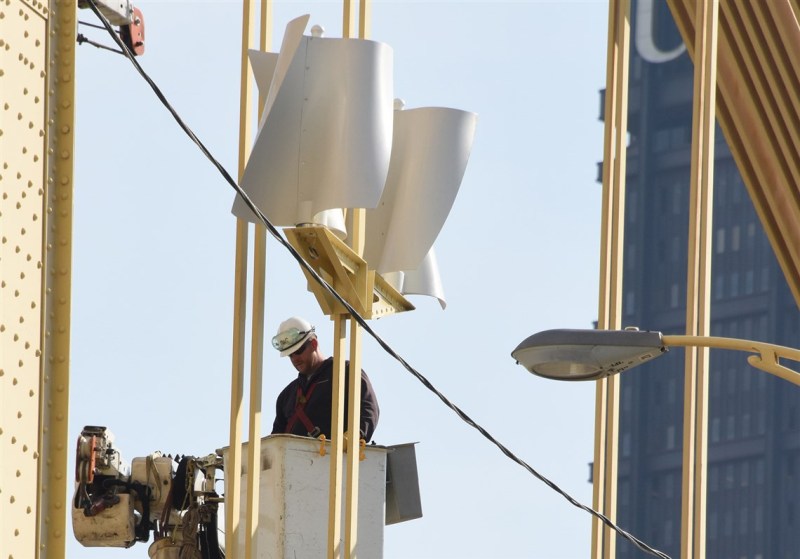 There had been a national call for bridge lighting in Pittsburgh and the city came together to come up with the perfect lighting solution. This project began as a holiday display by the city of Pittsburgh in an effort to celebrate the city's bicentennial in 2016. After gaining popularity and receiving great feedback from the city, the light show continued from a four-month running show to an 18-month light display.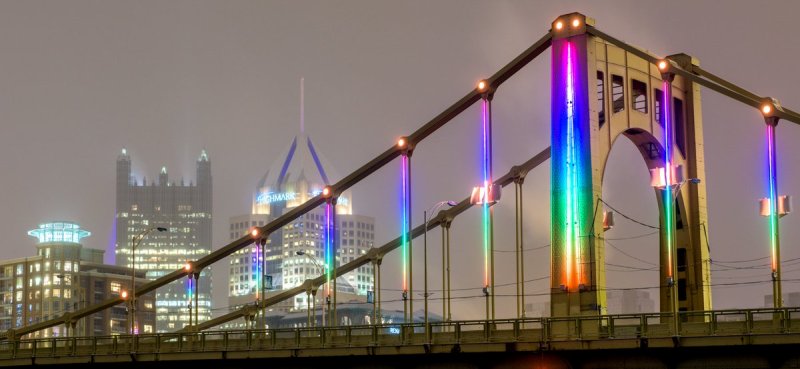 This project, partnered with WindStax, Riverlife, and Pittsburgh Downtown Partnership, was the first to perfectly match the beauty of digital technology with the power of sustainability and energy efficiency.
Windstax plans to use the wind turbines again for other projects in the future, and we can't wait to see what they have in store for us next!
Connect With Us!
Have you come across any awesome LED light shows? We would love to hear about them!
Share them with us in the comment section below!
Don't forget to like our Facebook page and follow us on Twitter!
If you liked this blog, you may enjoy reading: