on 03/15/2018
March 15, 2018 -- Set to be completed construction in 2020, this skyscraper is set to beat the current standing tallest building, Burj Khalifa in Dubai, standing at 2,716 feet tall. The Jeddah Tower, also known as The Kingdom Tower will rise at about 500 feet more than the Burj Khalifa at 3,281 feet.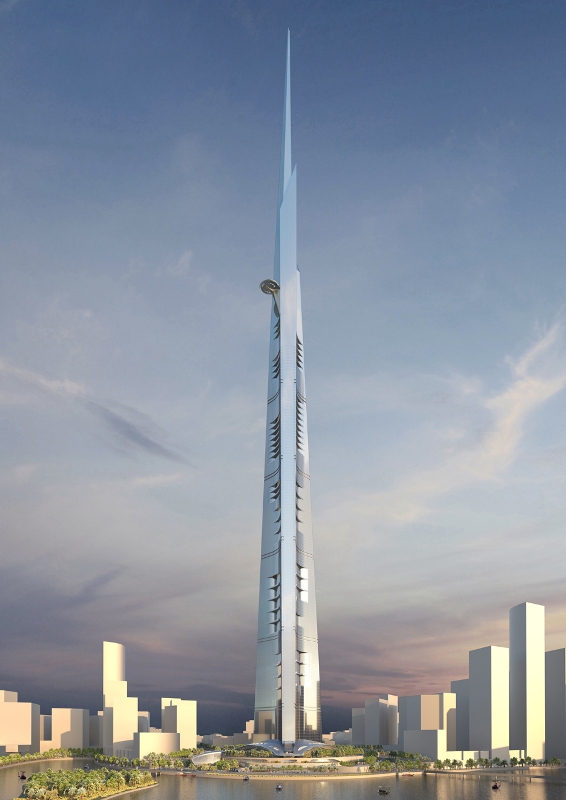 This construction project began in 2013 and has since experienced some delays in construction but is now back on track as scheduled. Building project managers expect for construction to end in 2019, with the tower set to open the following year. According to a recent building report, construction is scheduled to be on time, currently reaching the 63rd floor. The total cost of the construction project is estimated at $1.4 billion.
The Jeddah Tower will be a commercial and residential project that will include hotels, live-in apartments, office spaces, condos, and an observatory at the top. The elevators are planned to reach a record height of 2,165 feet and the tower will include a double-decker lift that will take visitors directly to the observation deck on the 158th floor.
The construction of the tower was aimed at reducing Saudi Arabia's dependence on oil and boosting their economy, with the ultimate goal of growing as a global power market.
The construction and architectural firm, Adrian Smith + Gordon Gill was established in 2006. Since then, they have worked on other high-rise building projects, including the Burj Khalifa, Trump Tower, and London's Broadgate Tower. The company works hard to build the most banging skyscrapers the world has ever seen! Do you think the tower will be LEED Certified?
Stay Connected!
What are you waiting for? When are you planning your trip to Saudi Arabia? What's different about this tower from the Burj Khalifa (aside from the height)?
Share some of your thoughts with us in the comment section below!
Don't forget to like us on Facebook and follow us on Twitter!