on 10/16/2018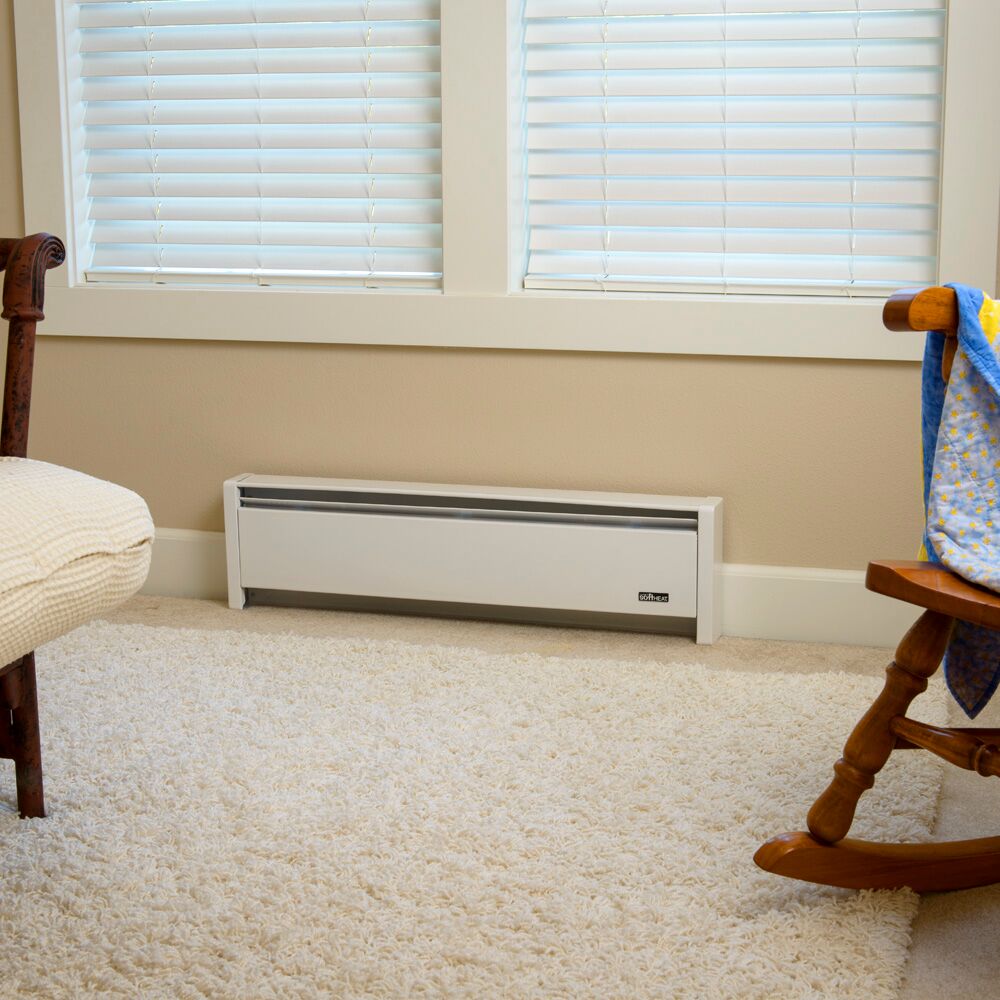 When trying to stay warm in the Winter, you have to have the proper heaters to get the job done. Cadet Heat has a large selection of different heaters and categories including:
Wall heaters
Baseboard heaters
Garage heaters
Thermostats
Even though there are only four categories, there are many different styles and uses for Cadet heat! Designed with professionals in mind, Cadet provides electric heat that is affordable, space-saving, and low maintenance. Not only this, but Cadet heaters will help you save money because, according to the National Electrical Manufacturers Association (NEMA), a Cadet heater is money saving in terms of the initial purchase, installation, maintenance, and operatic cost.
You will also save a lot of cost and space by having no ductwork with these Cadet heaters! To help focus the heat, they can be installed in individual rooms and can provide equal heating throughout a space.
What are the benefits of Cadet Heaters?
Wall Heater
 

Have and use quiet fans to allow quick heating

Electric wall heaters are highly energy efficient

A Cadet wall heater provides comfort to individual rooms

Take up little wall space

Ideal for: an entryway, home office, bathroom, bedroom, and more
PRODUCT SPOTLIGHTS: Cadet Heat offer a large variety of wall heaters including APEX72, Com-Pak Series, Energy Plus, NLW, Perfectoe, RBF, Register, and SL Wall Heater. Each heater allow rapid heat up while staying energy efficient and providing comfort to every room. They do not take up a lot of wall space and are quiet when in use! 
Some of the wall heaters, including the Energy Plus Wall Heater, offer intelligent controls and auto adjusting fan speed to help maintain room temperature! Also, NLW wall heaters are reliable and efficient because you can use the fan-only mode during warmer moths to keep your air circulating! Depending on which extra features you are looking for, you will find a Cadet Heater to meet your standards. 
Baseboard Heater
 

Warms spaces using convection heat to circulate air

Electric baseboard heaters are very quiet when in use

Very reliable heat source

A Cadet baseboard heater takes up little wall space

Can be used with accessories such as a load transfer switch or a corner connector

Comes in multiple colors, including white and almond

Ideal for: bedrooms, living rooms, offices, or any high use area

 
PRODUCT SPOTLIGHT: Cadet Heat also offers customers a SoftHeat hydronic baseboard heater instead of an electric baseboard heater! This means that the heater does not use as much energy and instead runs by heating up water as liquid heat for optimal comfort. This heater is easy to install and it's smart design helps reduce the effect of indoor allergens.
The SoftHeat Hydronic Baseboard heater is pet and children safe because it has some of the lowest surface temperatures available. This baseboard heater is hardwired and includes a high-temperature safety shutoff feature for high safety. 
Garage Heater
 

This space heater helps heat large areas that are often poorly insulated

Electric garage heater has a rugged construction that can withstand debris build-up

Can withstand bumps and dings without effecting performance

Works well in cold temperatures in the winter

Garage heater can be used as a portable heater or space heater

Works with accessories such as a wall hanger arm or a single pole built-in thermostat

Ideal for: garages, shops, or work spaces

 
PRODUCT SPOTLIGHT: The Hot One is one of Cadet's best garage heaters! Not only is this garage heater portable, but this premium choice uses a fan to circulate air. The Hot One has a built-in adjustable thermostat and is ideal for any worshop or garage.
The garage heater includes a high-temperature safety shutoff feature and has a high/low switch to provide different wattage choices for heat output. The heater also has a 6 foot chord and a heavy duty bracket to use for wall mounting or a floor stand.
Thermostat
 

Can help reduce energy use

Thermostats help save money while improving comfort levels

Keeps room temperatures consistent

Can program some thermostats for long term use

Includes: electronic, wall mounted, or built-in thermostats

 
PRDUCT SPOTLIGHTS: Cadet Heat has many different thermostats including built-in baseboard thermostat kits, electronic wall thermostats, economical wall thermostats, round thermostats, and freeze buster plug-ins. The Cadet Heat thermostats include single and double pole thermostats as well as programmable and non-programmable thermostats.
There are different colors to choose from, including white and almond, and designs to be diverse and can be used with different types of heaters. There are also 1 and 2-circuit accessories fir built in thermostats, different voltage uses, and different settings.
Some of the control switches for Cadet Heat thermostats vary as well depending on the type and can include dual diaphram, mechanical, and digital designs. 
Where would I use a Cadet Heater?
Any type of heater that you purchase from Cadet compliments your central heat; even when adding heat to stubborn rooms that stay cold no matter what you do. Also, installing any of these heaters is very simple and minimal. Cadet heat is added into your space without having to worry about modifying ductwork or furnace retrofit.
Cadet heaters are good to use with your HVAC system and are ideal for any construction including remodels, new additions, or any new or re-construction! So, what are you waiting for? Stay warm while being energy efficient with a Cadet heater today!
Watt do you think?
Which Cadet heaters would you use? Where would you install your thermostat?
Connect with us in the comments as well as on Facebook and Twitter to let us know what you think!
More Blogs You May Like: