on 10/10/2018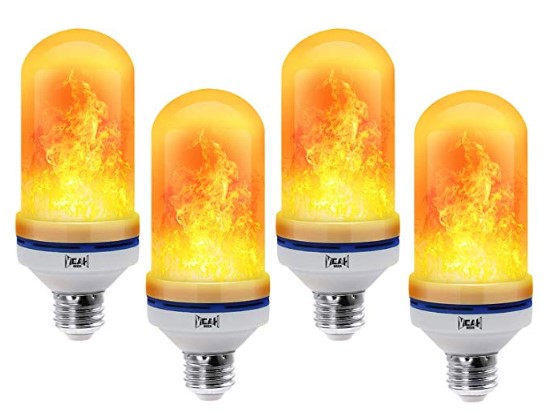 Everyone knows that LED light bulbs are better for the environment, provide a brighter light while using less power than other types of bulbs, and they are energy efficient.
Previously, there have been LED decorative bulbs to help "spice up" your lighting options, but now here comes the real heat: Flaming LED Light Bulbs!
What is a LED flame effect bulb?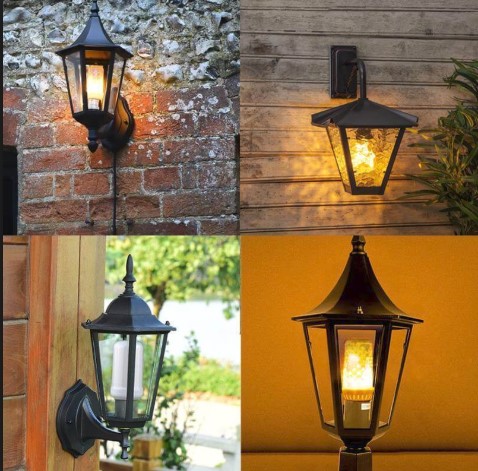 The definition of a flame LED light bulb is pretty straight forward: it is an LED light bulb that looks like a realistic burning flame. These bulbs typically fit anywhere an LED bulb fits and generally have a medium (E26) base.
One thing that is different about a LED flame light is that it does not cast out light. This decorative LED bulb is designed to look like a real flickering flame without having an actual open flame.
The flaming LED light bulbs are more realistic and intense than regular incandescent bulbs that simply emit a yellow light at a low color temperature. With this LED lighting option, it looks like you are getting the real deal without having the hassle of continually lighting a flame.
Where would I use a flame LED light bulb?
LED flame light bulbs can be used for both indoor and outdoor locations including:

| | |
| --- | --- |
| INDOOR | OUTDOOR |
| | |
| | |
| | |
| | |
They can also be used in many locations, for both residential and commercial lighting, including bedrooms, living rooms, bars, hotels, night clubs, restaurants, parties, churches, and more!
These bulbs also look beautiful when used with frosted lampshades, lanterns, and salt lamps to help set a mood! They also help set a mood for either a calming or romantic environment.
Are they the same as a normal LED bulb?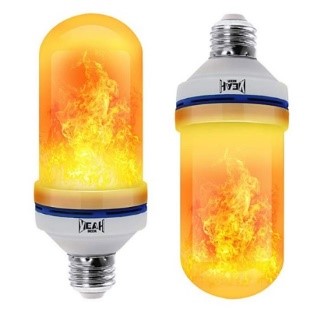 LED flame effect fire light bulbs have the same energy efficiency and safe qualities as normal LED light bulbs.
All LED lights have excellent heat dissipation, no harmful substances, no UV or infrared radiation, and save you about 80-90% from traditional flame bulbs!
Watt are you waiting for?
Would you use flaming LED light bulbs? Where would you like to see them being used?
Comment in the comments to let us know and connect with us on Facebook and Twitter!
More Blogs You May Like: