on 08/24/2017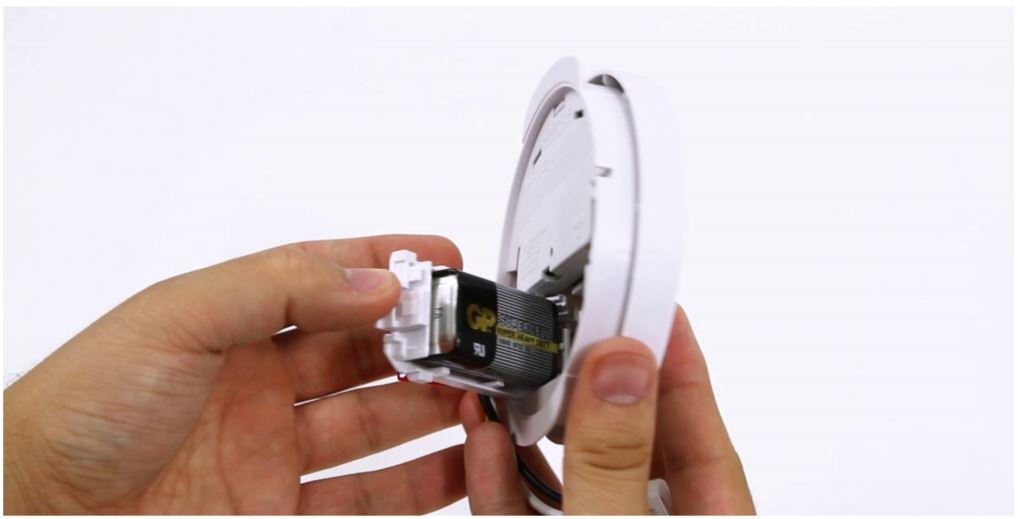 Why Should I Buy the USI—1204?
Protect your family and home with this quick responding smoke detector and fire alarm.
Usage
This UL-listed, AC hardwired smoke detector is easy to install, and is great for both residential and commercial use. With smart inter-connect, you can connect this smoke detector to up to 18 units at a time. This unit also offers a convenient "silent" option to temporarily quiet a group of interconnected alarms. This silencing feature makes this unit a must-buy because there is nothing worse than a bunch of smoke alarms going off at the same time! 
Protection
Quick Connect Feature for Easy Installation 
The USI-1204 features a protective cover to render it of dust & spray contamination from construction projects. This unit is perfect for new or replacement installations. It offers a large mounting plate and locking feature for easy installation onto drywall or old ceilings. Simply remove the smoke detector from the base, replace, and twist it back on! 
Audible Low Battery Indicator 

Loud 85 Decibel Chirp

Alarm and Power Test Button
Power Outages
There is no need to worry about power outages, because the USI-1204 comes complete with a backup 9-volt battery to provide your family with continuous protection.
Why Should I Purchase USI Products?
USI Electric is a trusted manufacturer of high quality, easy-to install home safety products. With over 40 years of experience and service, USI's mission is to launch products and technologies that work to keep families protected. USI Electric's patented smart alarm technology makes their smoke detectors different than any ordinary alarm.
Their smoke detectors use an ionization smoke sensing technology that can respond to fires up to 87% faster. Ionization is effective in detecting combustible materials, such as burning paper, or kitchen grease fires.
Did you know that...
Fires can double in size as quickly as 30 seconds, so having a faster detection of smoke can provide your family with a faster response time.
Does the US-1204 come with a warranty? 
Yes—This smoke detector comes with a 5-year limited warranty. 
Smoke Alarms Wear Out, Be Sure to Replace Them Before They Fail!
Related Blogs & Other Resources: