Moldex Medium/Large N99 Premium Particulate Respirator
Moldex 2310N99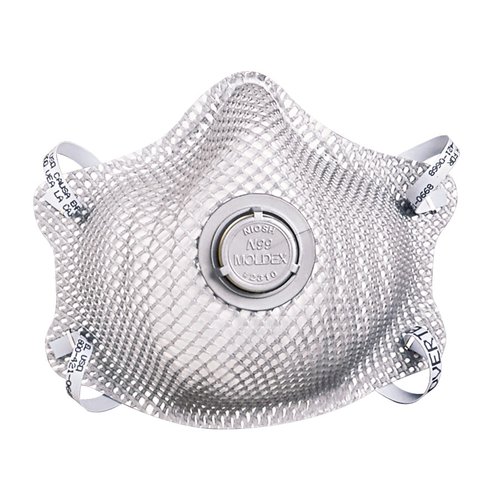 This item is not returnable
sold by
case of 10
for only
$59.90
All Clearance Sales Are Final!
This item is currently out of stock.
Order now and we'll deliver when available. We'll email you with an estimated delivery date as soon as we have more information.
Comparable Respirator Face Mask Products
Moldex 2310N99 Description
Use this N99 premium particulate respirator for a variety of welding applications. Its dura mesh shell resists collapsing in heat and humidity. This respirator also features an exhalation valve to make air circulation flow smoother.
Filtration Grade: N99
Resistance: Non-Oil Based Particulates
Size Group: Medium/Large
Suspension: 2-Strap
Product Specification
Manufacturers Parts Number
2310N99
Manufacturer Description
N99 Premium Particulate RespiratorN99 Premium Particulate Respirator (Case of 60 EA)
For most welding applications. Dura-Mesh shell resists collapsing in heat and humidity. Exhalation valve
Quantity: 10 per bag
Resistance: Non-Oil Based Particulates
Weight: 0.06 lb
Moldex 2310N99 Reviews