3M Particulate Respirator
3M 46457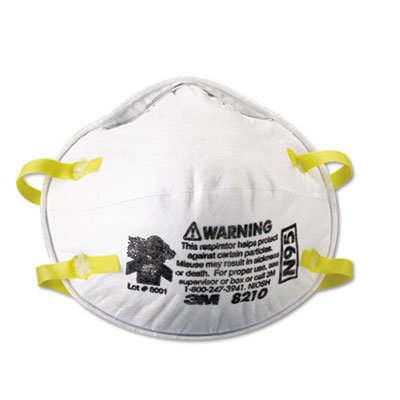 Comparable Respirator Products
3M 46457 Description
Particulate Respirator:
When the job requires work around tiny particles, you and your co-workers will be protected with these lightweight respirators. Adjustable nose clip ensures a more secure seal against the face. At least 95% filtration efficiency when subjected to a 0.3
Product Specification
Manufacturers Parts Number
46457
Manufacturer Description
Lightweight Particulate Respirator 8210, N95
Includes 20 particulate respirators.
3M 46457 Reviews