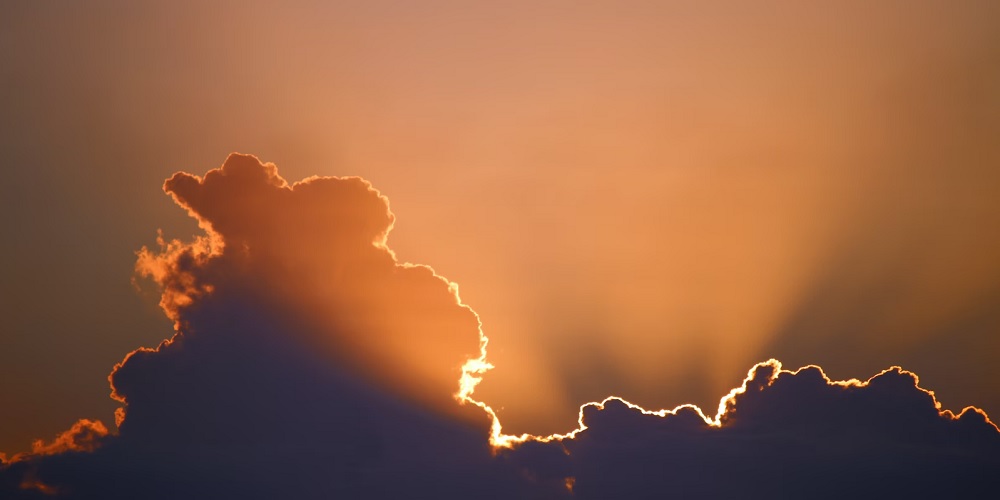 Love the popular DIY cloud LED light trend on TikTok? So do we! If you want to hop on this trend but don't know where to start, HomElectrical has you covered! In this blog, we cover how to make an LED cloud light fixture to beautifully light up your space. You can make many styles of cloud light, such as a lantern or night light, or turn your entire ceiling into a sunset.
Note: No matter what kind of cloud light you make, you MUST use LED lights in your cloud lamp! Other types of lights, including traditional Christmas lights, run too hot inside the cotton and pose a fire hazard.
Floating LED Light Cloud
To make a floating cloud LED light, you need:
Paper lantern
Water bottles or smaller paper lanterns
Cotton stuffing or cotton balls
Hot glue or spray adhesive
LED strip lights or string lights
Wooden dowel
Fishing line
Hooks
Step 1: Add the Cotton
Using your hot glue gun or spray adhesive, attach the cotton balls or stuffing to each lantern or bottle. This creates the fluffy cloud look.
Step 2: Hang the Lanterns in a Cloud Shape
Attach the hooks to the ceiling. Next, use the fishing line to hang the wooden dowel from the ceiling hooks, and hang the lanterns from the dowel. Measure the length of the string so that the lanterns hang down in your desired cloud shape. If you do not plan to use battery operated lights, try choosing a space in the room near an outlet so that you can easily hide the extension cord.
Step 3: Insert the Lights
Time to add the lights to the cloud! Insert the string lights into the lantern or water bottle opening. You have a couple design choices here: either cut holes through the lanterns to string the lights through all at once or use a different color light string in each lantern to create a multicolored effect. If you want, you can hang the string lights from the bottom of the cloud to create a stormy look. And there you go! You now have your very own TikTok cloud light!
LED Cloud Wall/Ceiling
The TikTok cloud wall or cloud ceiling adds another option for sprucing up your room. Instead of a singular lantern, turn an entire wall or your ceiling into a fluffy cloud!
To make a cloud wall or ceiling, you need:
Poster board
Cotton stuffing or cotton balls
LED strip lights or string lights
Tape
Hot glue or spray adhesive
Step 1: Tape the Poster Board to the Wall or Ceiling
The poster board acts as a base for all the lights and cloud stuffing. Use double-sided tape or roll the tape to make it double-sided. Attach poster board to any surface you wish to cover with your lights.
Step 2: Attach the Lights to the Poster Board
Use your glue gun to attach the lights to the poster board. Make sure to avoid getting glue on the wall or ceiling or on the bulbs.
Step 3: Add the Cotton
Now that you have your base and lights, you can add the cotton to finish your LED clouds. Use your spray adhesive or hot glue to attach the cotton. And ta-da! Your wall or ceiling now looks just like the sky!
Now you have your very own LED light cloud to bring the outdoors in and follow TikTok trends in style! Enjoy your light and follow these tips to keep it clean and safe!
Keeping Your Lamp Clean and Safe!
To keep bugs out of the cotton, spray some peppermint oil on your lamp.
To clean your lamp, use a handheld vacuum close to the lamp, without touching it. This gets the dust out without ripping the cotton.
To avoid fire or other safety concerns, turn off the light when you exit the room.
To learn more about LED strip lights, check these out!
LED Light Design, Smart Lighting, and Cool Light Bulb Effects
Creative Lighting with Colored LED Lights
For more DIY crafts, check these out:
Switched to LED? Upcycle Your Old Bulbs with DIY Halloween Crafts!