By
shakir_williams

The Future of LED Technology
Researchers estimate that the widespread use of LED technology will cut our global energy consumption in half by the year 2030. And not just that, the simplicity of light functions is changing. A clear majority of users of LED lighting systems want to be able to adjust the light, and not only the brightness of it, but the color too. People no longer want or need a simple light that only turns on and off, and changes from light to dark. With sustainability trends on the rise and new developing government programs, consumers are finding more new and innovative ways to save energy. 
READ MORE ABOUT THE FUTURE OF LED TECHNOLOGY!
LED's are changing the world of lighting for good. Not only are they practical in size and efficiency, but they are also shatter resistant, useful in warm and cold temperatures, and have dimmable functions. On top of that, they can be used in many different lighting applications from your home, to your vehicle, as well as your office building.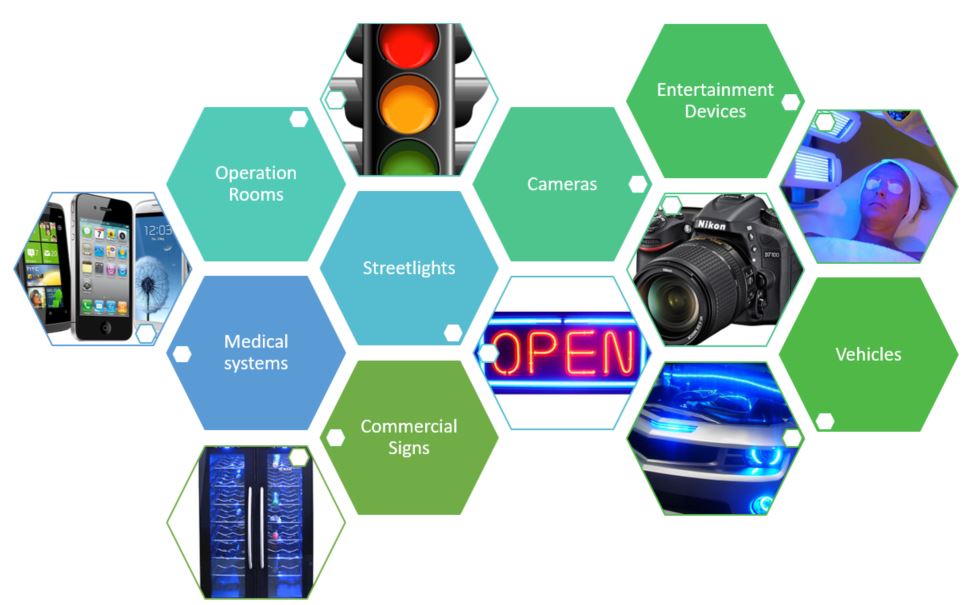 The versatility of LED lighting is what makes them far superior to traditional lighting systems. They are flexible, durable, longer-lasting, and on top of that, they use way less energy than traditional light bulbs. Consumers who decide to make the switch to LED's shouldn't worry about the upfront costs of purchasing LED lights. Why? Because of the energy savings, LED's practically pay for themselves. Additionally, LED lighting fixtures can qualify for multiple energy rebates provided by the utility company in your region.
DID YOU KNOW THAT:
Purchasing qualifying LED light fixtures can practically put money back into your pocket! Government programs like Energy Star are offering tons of energy rebates through your utility company. Check out A Personal Guide to Energy Rebates and Tax Credits to see how you can apply.
Thinking about purchasing a dimmer or light sensor? Check out our Lighting Control Guide!
Do You Live In Georgia?
Georgia Power is currently offering energy rebate programs to consumers who made energy-efficient installations or purchases after January 1, 2017.
How To Get The Georgia Power Lighting Rebate
Georgia Power Commercial Energy Efficiency Program 2017
Make the switch to energy efficient lighting today and start reaping the benefits today!
Stay Connected!
We would love to hear from you! What kind of blog topics would like to read about?
Share some with us in the comment section below!  
Stay updated on current Blogs, and follow us on Facebook and Twitter!