BrightStar 55140 32W Dimmable LED Troffer Interior Fixture, 4000K, 2x2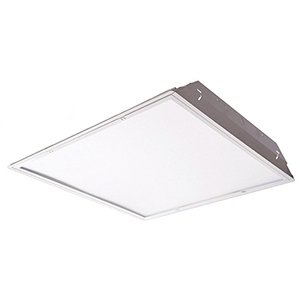 This economically friendly Troffer houses integrated LEDs to increase efficiency and performance. By using less energy the Troffer reduces operating cost. Shop HomElectrical for great general lighting for commercial and industrial applications.
Shipping
Usually Ships 1 to 2 Business Days
Comparable LED Troffer Products
BrightStar 55140 Description
BrightStar 32W Dimmable LED Troffer Interior Fixture, 4000K, 2x2 Features:
High Color Rendering Index (80+) makes colors appear like they do in sunlight.
50,000 life hours mean this light fixture will provide a strong, bright light for 10 years if used for 12 hours a day 7 days a week.
High transparency lens
10-100 percent dimming range
Energy-efficient LEDs are long lasting and environmentally friendly
Die form cold-rolled steel housing
Product Specification
Manufacturers Parts Number
55140
Manufacturer Description
Troffer is ideal for all commercial and industrial buildings requiring general illumination with recessed configurations.
Low-profile which meets limitless range of applications
Compatible with today's popular ceiling system
Use 30 percent less energy than a linear fluorescent troffer
HOUSING: Die formed of 24 gauge galvanized steel, effectively fabricated
Smooth Edges for easy handling
No exposed fasteners
High transparency lens
Door hinges are either side for easy re-lamping
Positive locking cam action latches with matching finish Mounting
Recessed ceiling mount
Exposed T-grid ceiling
DIMMING: 0-10V dimming function, dimming range is 10 - 100 percent
Applications: Office, retail, commercial buildings and work areas
BrightStar 55140 Reviews