NaturaLED 5000K 60 Deg LED High Power Floodlight
NaturaLED LED-FXFDL240/50K/60D/BK-YK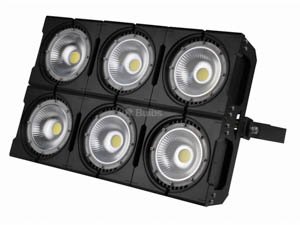 The LED floodlights from HomElectrical feature a high lumen delivery with energy savings. These LED floodlights serve as an architectural luminary with knuckle mount. Shop HomElectrical for LED lighting to complete your space.
SKU
NAL-LEDFXFDL24050K60DBKYK
Shipping
Usually Ships 1 to 2 Business Days
Comparable LED Flood Light Products
NaturaLED LED-FXFDL240/50K/60D/BK-YK Description
NaturaLED 240 Watt LED High Power Floodlight Fixture with 60 Degree Beam Angle, 5000K features:
Ideal for construction, sports fields, car dealerships, and golf driving ranges
Noise-free design
High quality color consistency
CRI: 80
Color: Bronze
Die cast aluminum
Extended 9 ft. power cable included
Glass with clear lens
No flickering
IP65 rated
5-year Warranty
50,000 life hours
Dimmable
Operating Temperature: -22 °F to 122 °F
Equivalent wattage: 750W
Lumen Output: 28,977lm
Beam angle: 60 degrees
Product Specification
Manufacturers Parts Number
LED-FXFDL240/50K/60D/BK-YK
Manufacturer Description
naturaLED floodlights provide a range of size and wattages to fit your needs. Our small flood lights create bright, security and spot lighting for a variety of applications such as perimeter, entryway, facades, landscapes, retail and residential complexes and architectural lighting. Available in 3 power levels and flood beam distributions, to replace up to 250 watt. York-arm design can be adjustable to the angle best suit your needs.
NaturaLED LED-FXFDL240/50K/60D/BK-YK Reviews