on 12/18/2020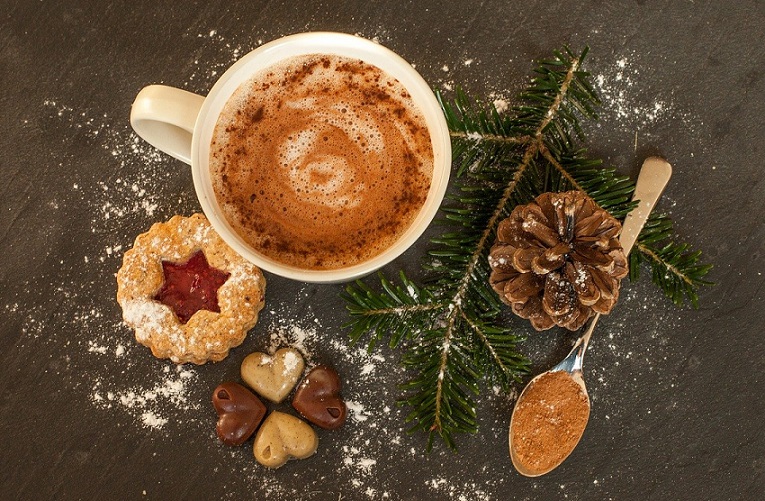 As the holidays draw near, what better way to prepare than with some festive holiday activities? We compiled a list of fun ideas you can do as the holidays approach!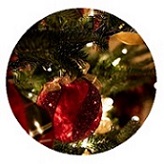 Decorate for the holidays
If you haven't already, hanging up holiday decorations creates holiday cheer in and around your home. You can add string lights to the inside of your home to create a Christmas filled atmosphere. You can even spruce up the outdoors with tree lights or patio string lights!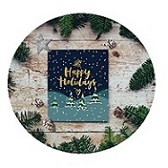 Make a holiday card
A holiday card lets your loved ones know you're thinking of them from afar. You can include a message letting everyone know how much they mean to you this holiday season.
You can send a fun card with a unique, goofy photo, or include a photo with a message your friends and family can cherish.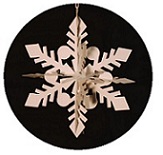 Make your own decorations
Making decorations adds fun and festivity to weekends or days-off before Christmas. Make your decorations as simple or challenging as you like!
Stockings
Decorate stockings to hang around the chimney or mantel. You can sew on decorative pieces or embroider a name to add a personal touch. If you're feeling ambitious, you can find patterns to make your own stocking.
Ornaments
Add your own personal touch to the ornaments you use by decorating your own. You can paint on them or use yarn or string to decorate the outside. Find an ornament with a base color you need and turn it into a reindeer or Santa hat by adding felt designs.
Wreath
You can make a wreath to hang on your door or around your house to add a fun decoration! You can make them out of almost anything, including paper, artificial leaves, cloth, gift bows, and much more.
Garland
Garland is a decorative piece that you can wrap around a stairway bannister, lay across your mantel, or hang up on the wall. Like the wreath, you have plenty of design options when making your own.
You can make minimalistic ones out of paper designs, like a paper chain or snowflakes strung together. Or you can make more complex garlands, stringing together artificial plant leaves or branches. Incorporate some ribbon to create a stylish garland.
Create lasting memories by using your homemade decorations year after year!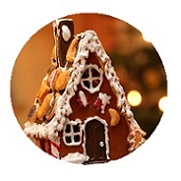 Make a Gingerbread House
This idea is especially fun for people with kids. All you need are some sturdy gingerbread cookies, frosting, and assorted decorations. Use licorice, chocolate chips, candy canes, or mints to decorate to your heart's content.
You can make your own gingerbread cookies or find a gingerbread house kit. Depending on the kit, they can range from only the gingerbread cookie to the decorations and all.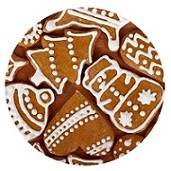 Prepare holiday treats
Ready to break out those cookie cutters? Christmas cookies shaped like trees, stars, candy canes, or snowmen serve as a classic holiday treat.
If you're looking for a challenge, try homemade bread! Rosemary bread can add to the festive flavors at dinner, while a hearty sourdough takes time and plenty of patience.
You have many options when choosing the treats you would like to make this year, including (but not limited to):
Sweet

Savory

Gingerbread Cookies

Sugar Cookies

Homemade Frosting

Peppermint hot chocolate

Candy

Fudge

Caramel

Peppermint Bark

Meatballs

Cheese Bites

Focaccia

Mushroom Caps

Various dips

Baked Brie

Pull-Apart Bread
Most importantly, have fun with your recipe! Change it up to match your tastes or find something you and the whole family can enjoy making together.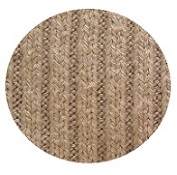 Ugly Christmas Sweater
Another staple this time of year: ugly Christmas sweaters. Find an old sweater and make your own this year! Cutout designs from clean, old fabrics and patch them onto your sweater. Or take puffy paint or a fabric marker and draw on a design.
The best part? It's supposed to be ugly. Don't worry about skill; just have fun!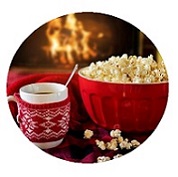 Watch holiday movies
Nothing beats a relaxing day in with a mug of your favorite warm drink and a classic holiday movie. Keep your drinks warm with an insulated tumbler so you can enjoy your drink throughout the movie!
Looking for holiday movie ideas? Check out the classics like Elf (2003), Home Alone (1990), or the old-school Rudolph the Red-Nosed Reindeer (1964).
If you're looking for more movie ideas, many streaming services also share collections of holiday movies. Cable TV often plays many of the holiday classics.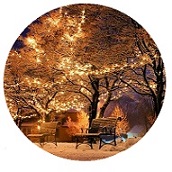 Look at Holiday Lights
This time of year, people get creative when decorating their houses. You can find some with traditional string lights, while others use inflated decorations. Some people even go so far as to hook their lights up to music.
Some areas often have a holiday light show as well. Cities may light up a park or garden that you can walk or drive through.
Enjoy the holidays this year with these fun activities. Browse HomElectrical to find the tools you need to make your own decorations or the festive outdoor lights you need to decorate your home!
Check out our other 12 days of Christmas blogs to find homemade decoration ideas!