NaturaLED 100W LED Flood Light, Dimmable, 4000K
NaturaLED LED-FXFDL100/66/40K/BK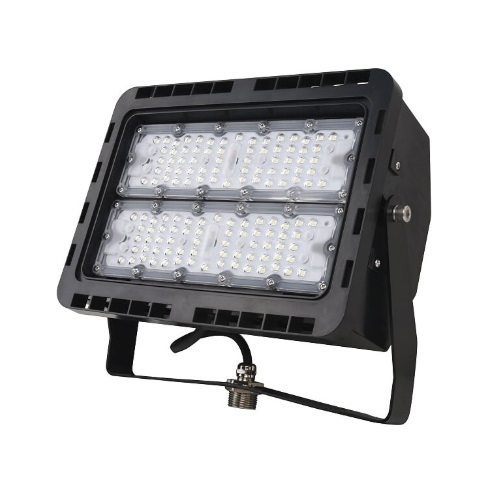 NautraLEDs floodlights provides uniform and consistent color perfect for security, architectural, perimeter, and entryway/pathway lighting. Replacing up to 575 watt fluorescent bulbs. Shop our full selection of NaturaLED for all your lighting needs today!
In stock
Usually Ships 3 to 7 Business Days
Comparable LED Flood Light Products
NaturaLED LED-FXFDL100/66/40K/BK Description
NaturaLED 100W LED Flood Light, Dimmable, 4000K Features:
Designed with die cast aluminum, thermal housing perfect for wet locations
Perfect application for security, entryway, perimeter, residential, and retail lighting
Replaces most 575 watt floodlights
Comes with a pre-installed adjustable arm
4000K Color Temperature provides a crisp white light best suited for task-oriented lighting
Dimensions: 10.37"L x 4.84"W x 11.26"H
Certifications: DLC Listed, DLC Premium, IP65, FCC, cUL/UL Listed, LM79, LM80, RoHS Compliant, Title 24
Product Specification
Lamp Type/light Source
Integrated LED Module
Manufacturers Parts Number
LED-FXFDL100/66/40K/BK
Material
Die Cast Aluminum
Manufacturer Description
naturaLED floodlights provide a range of sizes and wattages to fit your needs. Our compact flood lights are water resistant rated at IP65. Creating bright, security and spot lighting for a variety of applications such as perimeter, entryway, facades, landscapes, retail and residential complexes and architectural lighting. Available in four different power levels and Type I, III flood beam distributions to replace up to 575 watt. Pre-installed yoke-arm design can be adjustable to the angle that best suit your needs.
NaturaLED LED-FXFDL100/66/40K/BK Reviews