on 07/18/2016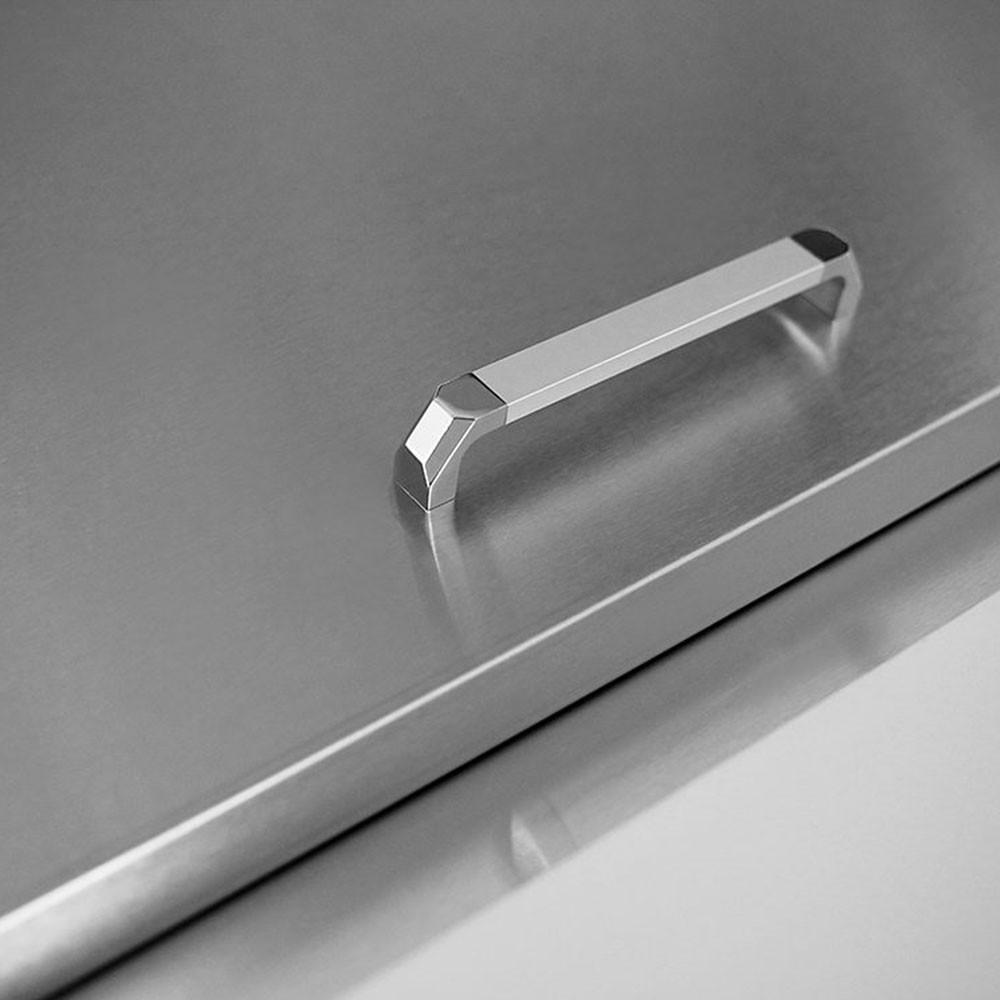 Selecting the right doors for your commercial refrigerator is more important than you may initially think. The location and use of the fridge all have an impact on what type of doors you should invest in. Are you working in a tight space versus a spacious area? Is your fridge going to be in a low traffic or high traffic area? Be sure to pick your doors accordingly. Below are a few more things to consider regarding your options.
Solid Doors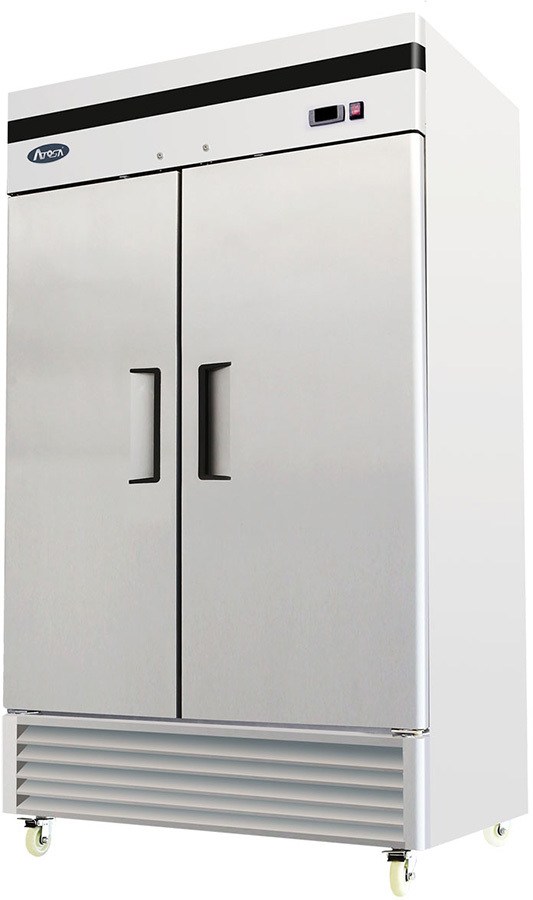 Where solid doors lack in product visibility they prevail in energy efficiency. Solid doors are insulated which helps the fridge maintain its appropriate temperature. However, you have to open the doors to see what is inside. The temperature will rise during this process but if you're in and out, that won't be an issue. Neither will keeping them clean. Which commercial refrigerator do I need? 
Glass Doors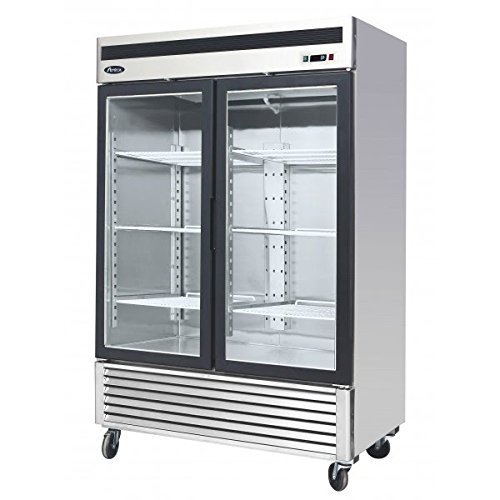 Unlike solid doors, glass doors lack insulation and are harder to clean. What the glass doors have in their favor however, is that glass doors provide a clear view to the products inside. This limits the amount of time the doors are held open. This is important because the longer the doors stay open the higher the temperature begins to rise inside, making the refrigerator work harder and less efficiently. Glass doors deter people from standing with the doors open to see what is inside. 
Sliding Doors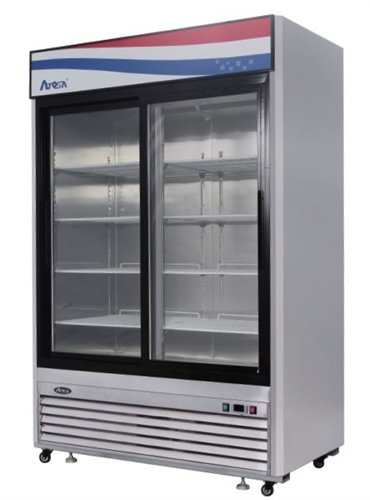 Although sliding doors can only open one side at a time, they are ideal for merchandising purposes in tight areas with high traffic. Convenience stores with thin aisles are a perfect place for sliding doors to function. Since these doors slide, they will not clog traffic when being opened like swinging doors have the potential of doing. These doors typically are made of glass which add the same pros and cons as mentioned above.
Swinging Doors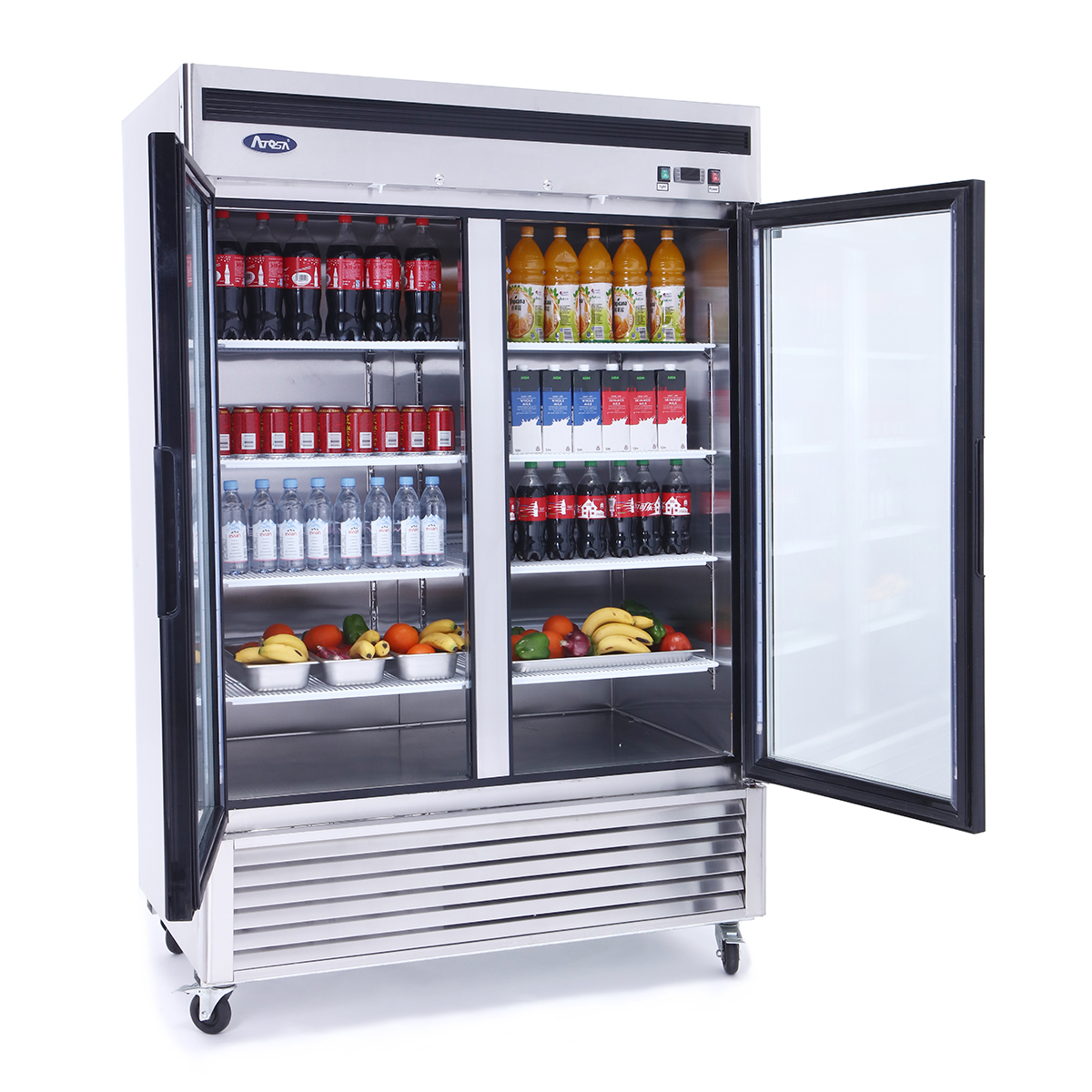 Swinging doors, which typically open outwards, offer a large opening and additional storage space. These door are ideal in areas that are bit more spacious so that you don't clog traffic when using the doors. The 180 degree swinging doors grant you access very easily. Other options offer a stay-open feature once they open to 90 to 120 degrees.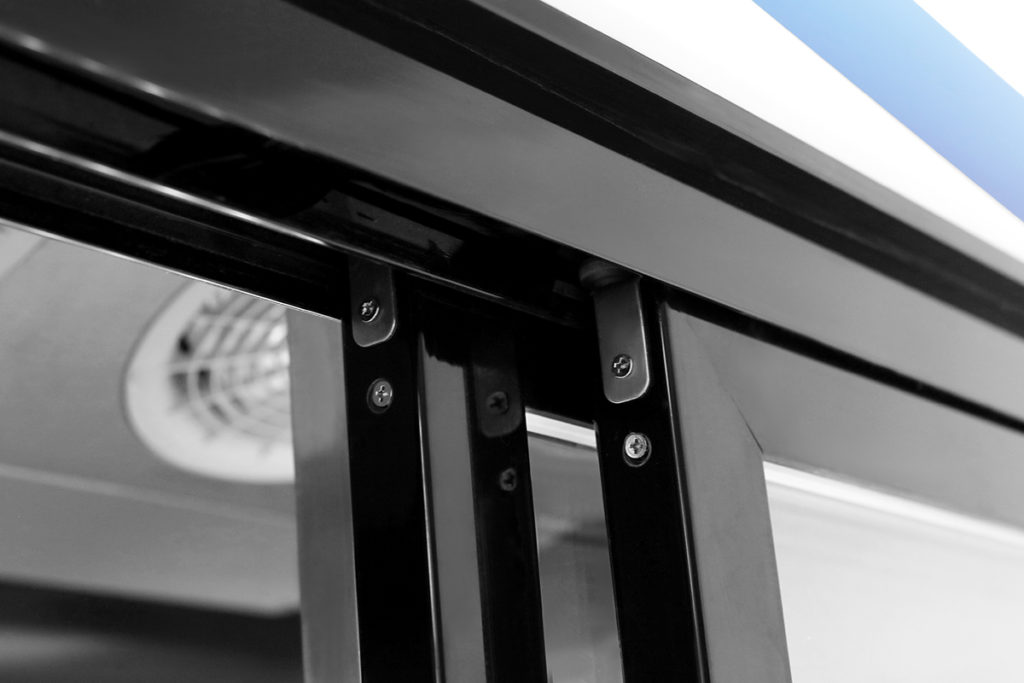 Doors are a huge part of the functionality of your refrigerator but there a still more things to consider. The type of refrigerator and the location of the compressor both play a huge role as well. Visit both of those blogs so that you can be sure to get the option that truly benefits you most. Once you have come to a decision for your refrigerator application be sure to shop with HomElectrical.
Shop all Commercial Refrigerators
Stay Connected! 
We need your help! Let us know what kind of blogs you would like to read in the comment section below!
Don't forget to like us on Facebook and follow us on Twitter!