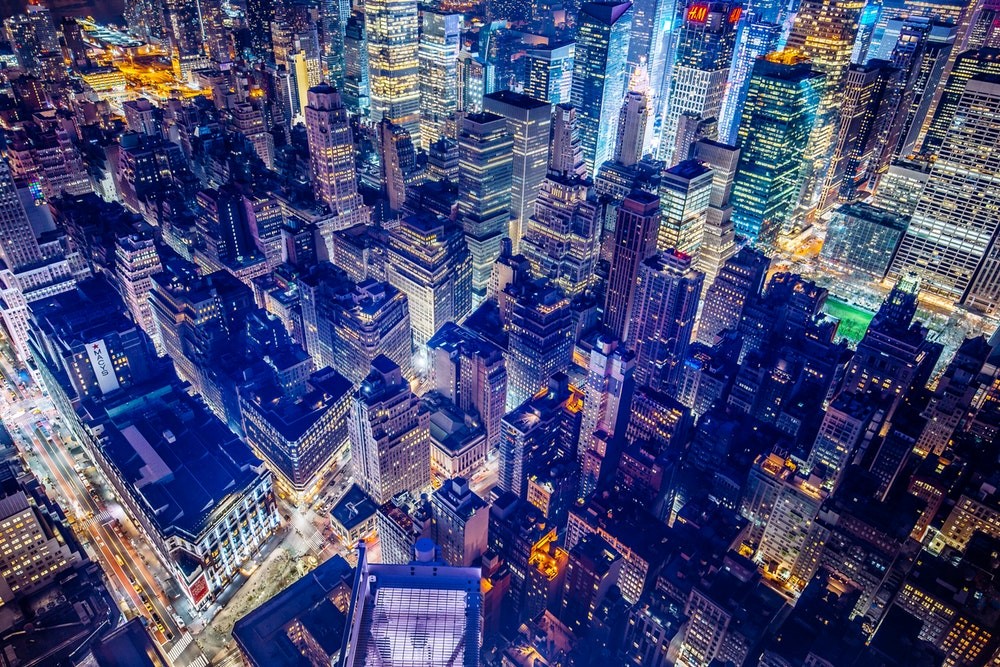 A lot of people have varying opinions on which architectural designs are the best or most intriguing to look at when it comes to skylines and stunning views. Some cities hold more history than others and some are more modern. No matter what way you look at it, there's an incredible number of breathtaking cities, and we've narrowed it down to the top eight.
8. Brasilia, Brazil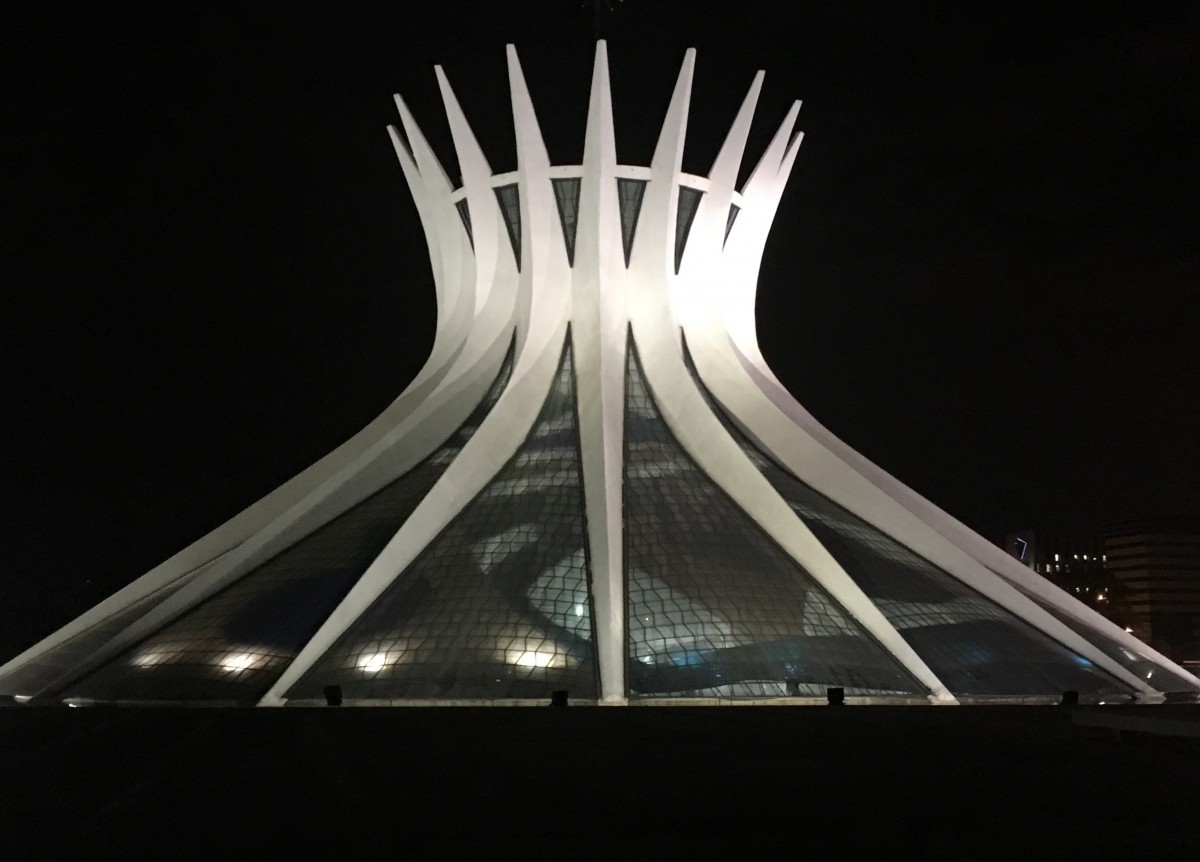 (Cathedral of Brasilia)
Brasilia, Brazil is wonderful place to see futurism architecture. Futurism is a branch from modernism that features long dynamic lines while still being urban. It was born in Italy in the early 20th century when poet Filippo Tommaso Marinetti produced his first manifesto.
Some of the main themes back then were the machine age and even the glorification of war and violence, but after many Futurists died in WWI, their vision was translated into an urban form. Some of the most famous places for you to visit are the Cathedral of Brasilia, National Congress of Brazil, Palacio da Alvarado, and Cultural Complex of the Republic.
7. Beijing, China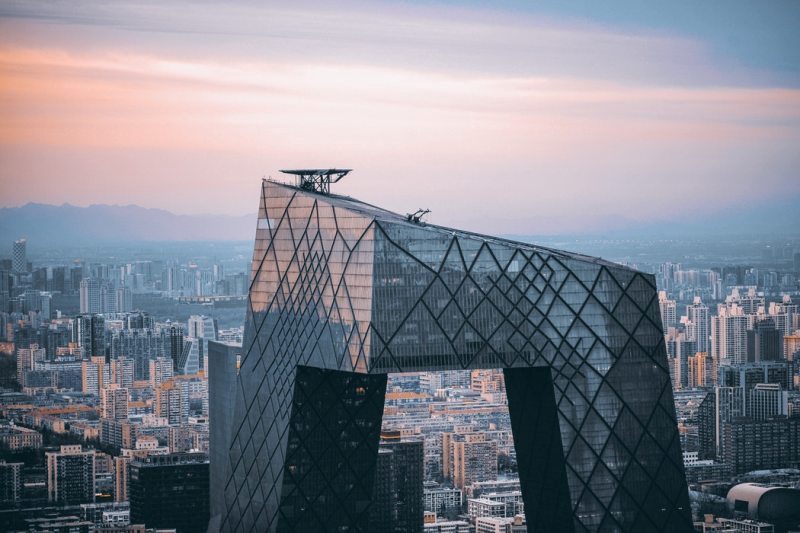 (CCTV – China Central Television building)
Beijing, China incorporates different types of architecture including sino-sov, corporate modern, but most importantly: traditional imperial.
Sino-sov was inspired by buildings that were built within 1950-1970 and were made to blend Chinese architecture and modernity. The corporate modern style became dominant in 20th century based on new technology, glass, steel, and reinforced concrete.
Imperial architecture includes the best intelligence and creativity of the laborious ancient people in China. Beijing is home to the Great Wall of China, which represents China's imperial history, as well as the Forbidden City.
Focusing on their creative economy, Beijing created the CCTV TV Station HQ/OMA, Birds Nest National Stadium, and the Temple of Heaven, which is meant to be a meeting place between Heaven and Earth. Throughout the city, you will see little pieces of each type of architectural style so always keep people interested.
6. London, England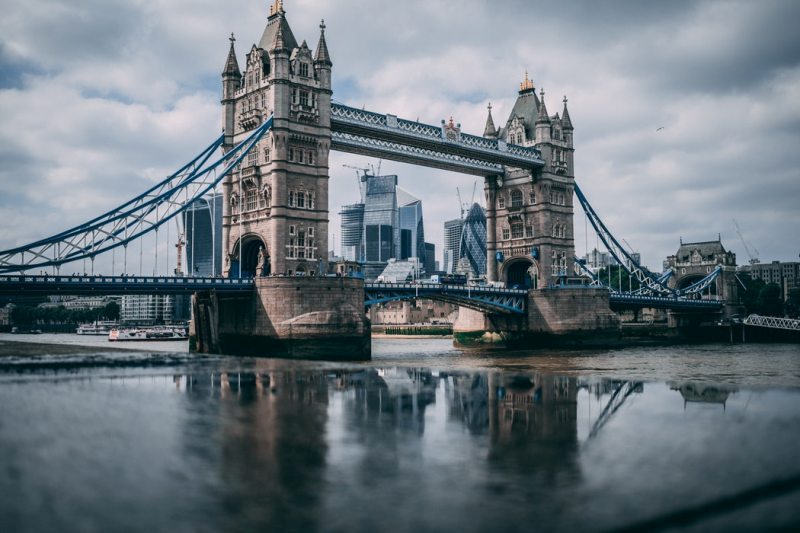 (Tower Bridge)
London, England is your go-to place for urban architecture! Not only has this city been building new and exciting structures over the years, but London has a rich urban culture that can't be replaced. This city has medieval streets, grand open spaces, shopping spaces, and creative niches.
Some of their most known buildings and architectural masterpieces include Big Ben, St. Parcens Renaissance Hotel, the M building, Leadenhall Building (cheese grater), City Hall, the Gherkin, and the Shard.
5. Barcelona, Spain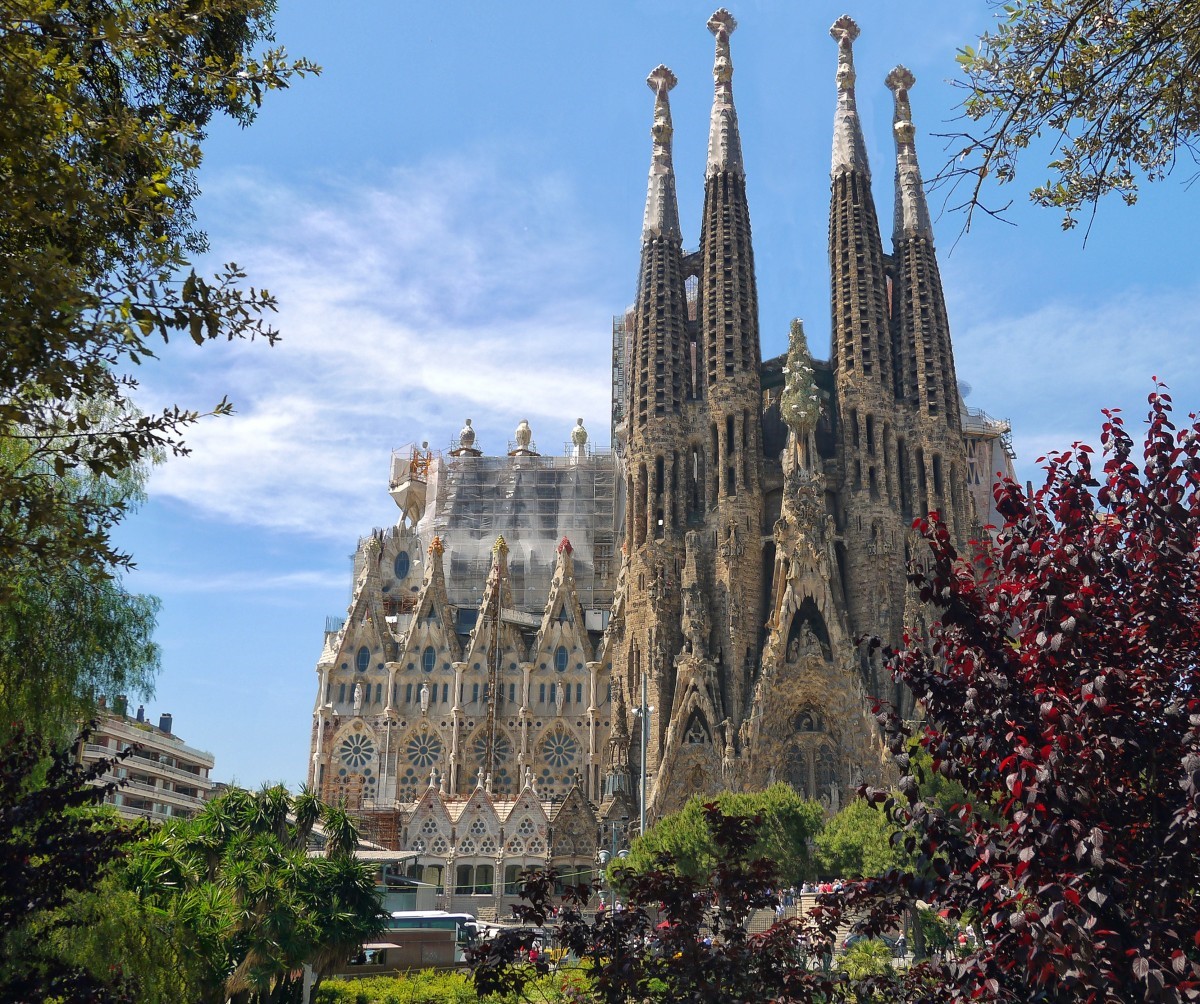 (La Sagrada Familia)
Barcelona, Spain is known for its Catalan Modernism architecture; mostly created and inspired by Antoni Gaudi. This multi-colored style creates organic and urban spaces in the city with ceramic tiles and stained glass. Gaudi used architecture, religion, and nature to influence his creations seen throughout the city.
Barcelona is littered with inventive buildings, and a lot of the colorful ceramic tile designs can be seen in every major area of the city, including on benches or at bus stops. Gaudi's most famous creation is the church of La Sagrada de Familia, but other beautiful places for you to visit and see his influence include Park Guell, Casa Batllo, and many other colorful places around the city.
4. Rome, Italy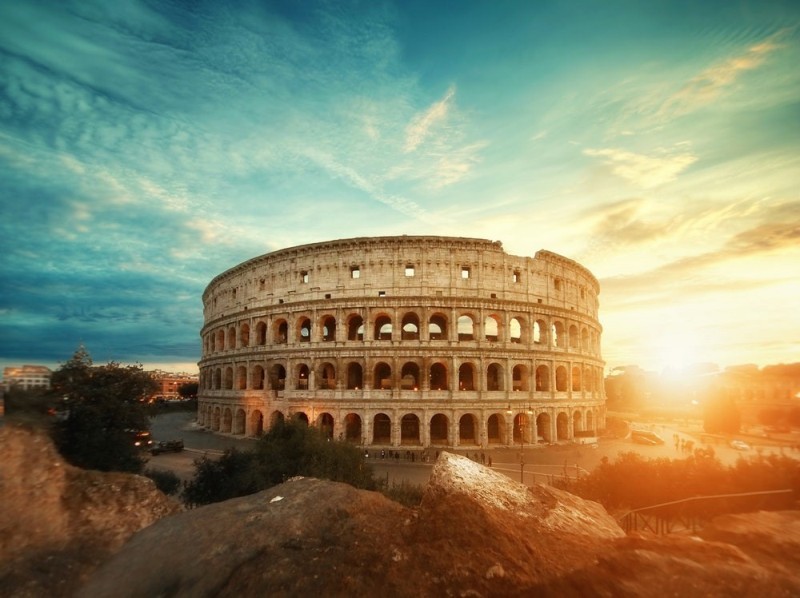 (The Colosseum)
Rome, Italy has baroque architecture, introduced in the late 16th century, that mixes every architectural style since the ancient classical movement. This style creates light and shadow contrasts with buildings in the city and is meant to represent new explorations of form.
This form of architecture often includes gigantism of proportions, large and central open spaces, twisting columns, drama, angels, and high figures. Rome is known for the Colosseum, Pantheon, Vatican, Temple of Vesta, and the Trevi Fountain.
3. Athens, Greece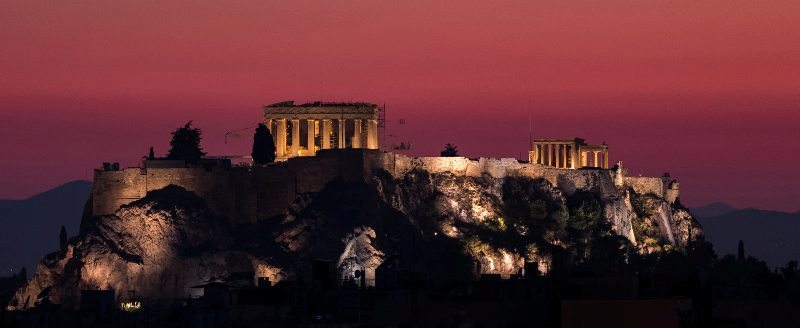 Athens, Greece is a classical architectural city with many ruins that inspire the aspiring. A lot of this style is inspired by Vitruvius and classical antiquity. Classical architecture is thought to be highly refined and is often related to Chinese, classical Mayan, and even Gothic architecture.
The Byzantine style was also incorporated with the use of pillars in many buildings and arches. The idea of symmetry is also very popular among these buildings. This Athenian city includes the Temple of Athena, Temple of Posideon, Temple of Zeus, and the Parthenon.
2. Chicago, Illinois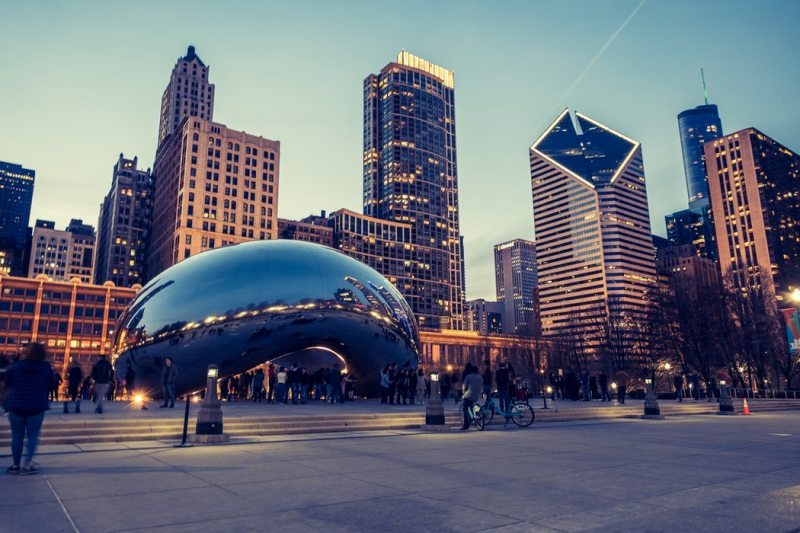 Chicago, Illinois is home to the first modern skyscraper and takes modernism to a whole new level. This city includes different styles of modern designs ranging from gothic to deco elements. Chicago has large buildings, such as Cloud Gate and the Willis (Sears) Tower, standing 110 stories high.
Not only does this building have impressive height, but you can also see 4 states from the top including Illinois, Indiana, Michigan, and Wisconsin.
1. Dubai, United Arab Emirates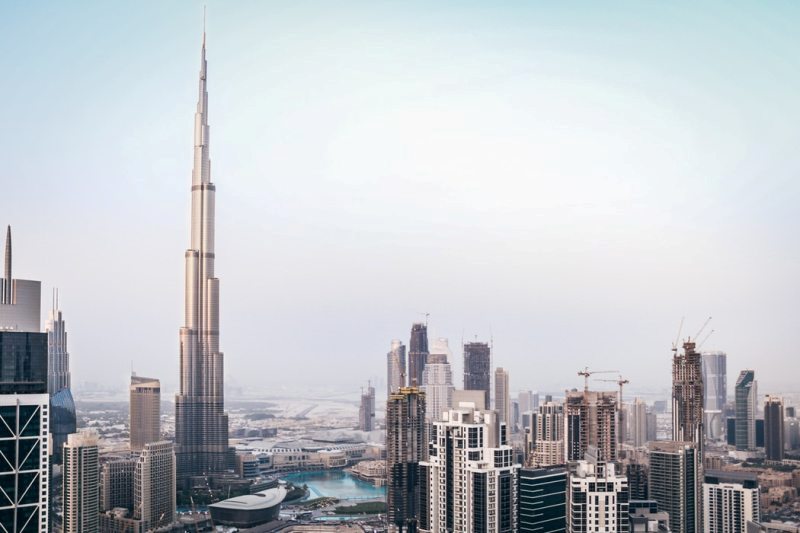 Dubai, UAE is home of the tallest building in the world, Burj Khalifa, standing at 2,723 ft. high! Not only does this city have one impressive building, but it also has the only 7 Star Hotel in the world, Emirates Towers, and the only man-made archipelago (group of islands) which is modeled after the 7 continents.
Other Blogs You May Enjoy:
New Construction of the World's Tallest Building: Jeddah Tower in Saudi Arabia
Green Globes: Sustainable Architecture and The Green Building Concept
The Living Building Challenge: The Path to a Greener Tomorrow