on 07/09/2018 A new LED lighting system can be quite the investment; especially considering all the hidden costs that go along with tennis court lighting (i.e. equipment, labor, maintenance).  Although LED's have more upfront costs, the amount you can save in the long run makes them well worth it!
Whether you're looking to upgrade your current lighting system with brand new fixtures or you choose to retrofit your existing fixtures, there are several reasons why you should switch from MH and HPS to LED fixtures: 
Provides instant on/off. Never wait for lights to warm up
Offers dimmable capabilities. LED lights can be dimmed for different settings.
Improves lighting quality. LED light fixtures have a high color rendering index.
More energy efficient. LED light are more energy efficient than Metal Halide light fixtures.
Provides better light intensity. LED lights will provide constant light intensity levels.
Enhances light quality. These lights provide a uniform light that is evenly distributed along the entire court surface.
Decreased maintenance requirements. LED lights require little to no maintenance and replacement for the entire life of the fixture. They can last up to 10 to 12 years.
Making the Switch
LED Tennis Sport Light
Made with tennis in mind, these lights are the perfect swap for your energy-draining MH fixtures. We had tennis court lights that can be mounted on walls, ceilings, or pedestals—whatever works best for your facility. Take a look at our selection now!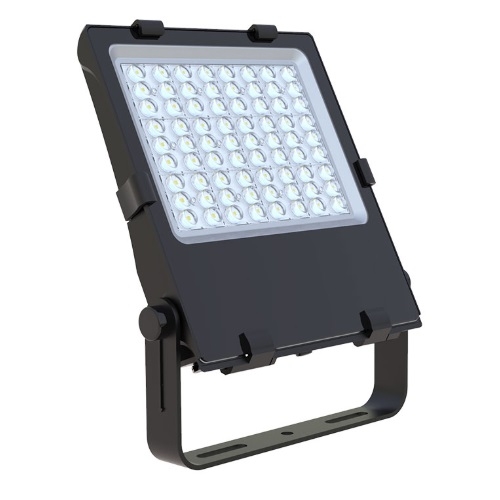 LED Flood Light
LED flood fixtures can easily add security and reduce glare on your tennis court. We offer a variety of flood lights that will fit your needs.  Find a variety of swivel light fixtures, motion sensor flood lights, triple LED flood lights, dimmable lights, and many more!
LED Shoebox Fixtures
LED shoebox fixtures are great lighting fixtures to help illuminate large areas of space. They are an energy efficient alternative to metal halide and HPS fixtures.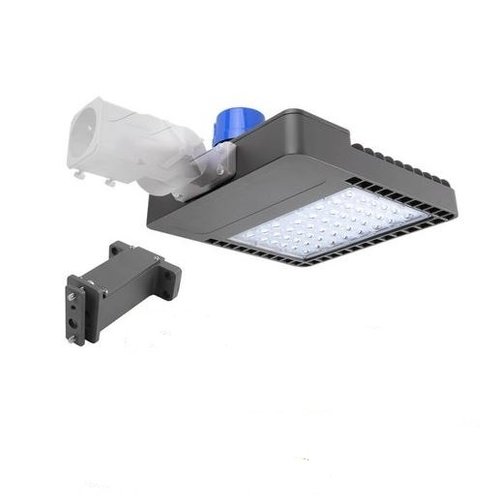 LED Shoebox Retrofit Kits
LED Retrofit Kits are cost effective and energy efficient replacements for Metal Halide, HPS, and Mercury lamps. These fixtures allow you to switch to LED without having to replace your existing fixture.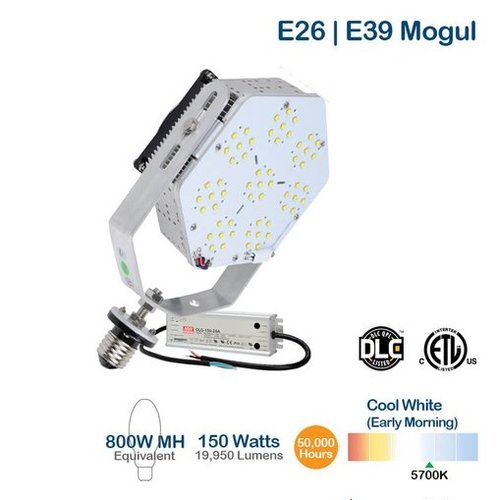 Standard Tennis Court Dimensions
The basic dimensions of a standard tennis court are determined by the level of play. Depending on a singles or doubles court, the size may vary, so we recommend checking with the ASBA or USTA regulations first.
Single court dimensions: 120 by 60 feet (measured from fence to fence for double play)
Two court dimensions: 108' X 120'
Three court dimensions: 156' X 120'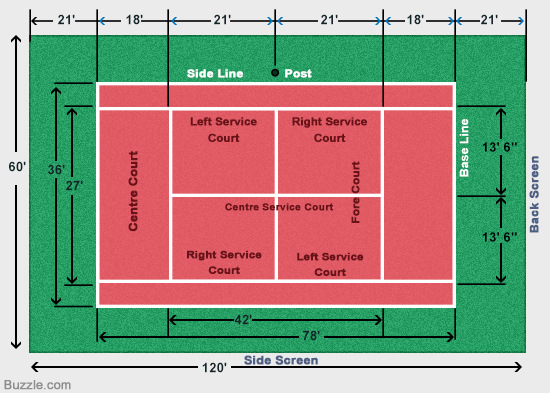 Whether you decide to retrofit your existing fixtures or purchase new LED fixtures, you're one purchase away from creating the perfect lighting system for your tennis courts.
Stay Connected
Got a large lighting project? Let us help you find the perfect lighting design for your tennis court!
Did you find this blog helpful? Let us know in the comment section below!
For blog updates, free giveaways, cool videos, funny memes, and more, follow us on Twitter and Like us on Facebook!
You may also enjoy reading: