2XL Stainless Steel Dispenser Stand Receptacle w/ No Door
2XL L65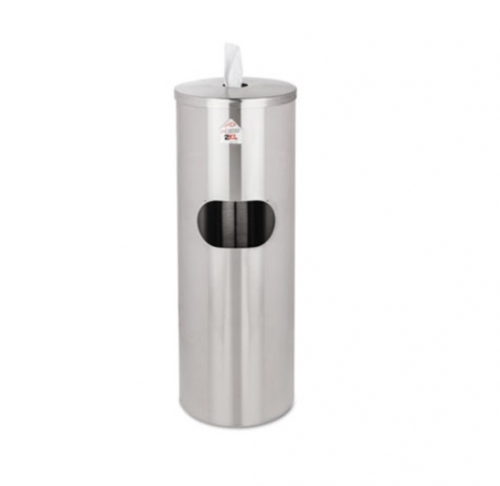 This item is currently out of stock.
Order now and we'll deliver when available. We'll email you with an estimated delivery date as soon as we have more information.
Comparable Metal Container Products
2XL L65 Description
Fashionable and convenient way to dispense GymWipes or Care Wipes. The stand holds the bucket securely while the rubber grommeted dispensing hole makes it easy for clients to grab a towelette. The bucket is completely hidden and is easily refilled or replaced by removing the top. Includes waste receptacle. New smudge-resistant glazed finish helps eliminate fingerprints and keeps the unit looking clean and fresh in high-traffic facilities.
Product Specification
Manufacturers Parts Number
L65
2XL L65 Reviews