By
falyn_eaden
Tags:
Retrofitting warehouse lights led
,
warehouse light fixtures LED's
,
retrofit warehouse light fixtures
,
retrofitting warehouse lights
,
warehouse lights led
,
warehouse light fixtures
,
retrofit warehouse light
,
light fixtures LED's
,
increase light quality
,
warehouse lights
,
retrofitting warehouse
,
lights led
,
warehouse light
,
LED
,
light
,
fixture
,
warehouse
,
retrofit
,
retrofitting
,
replacing existing
,
replacing
,
fixtures
,
lights
,
LED's
,
lighting
,
led light bulbs
There's no better way to save money and increase your light quality than to retrofit your warehouse light fixtures with LEDs. LEDs are environmentally friendly, easy to install, live longer and are extremely efficient. If you could get better quality lighting and save money, why wouldn't you? These benefits apply with retrofitting warehouse lights as well as replacing your current fixtures. To determine what your best option is let's get better acquainted with them.
What Is a High Bay?
High bays are designed to provide uniform light in open areas and are usually mounted to the ceiling 26 feet or higher. The vertical lighting illuminates floors and working areas. It is important to know the type of high bay lighting you have already. The color temperature (K), lumens (Lm), and wattage (W) will be important specs to know. That way you can select the proper LED equivalent at the end of this blog.
UFO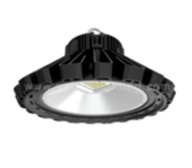 Dome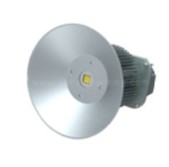 Panel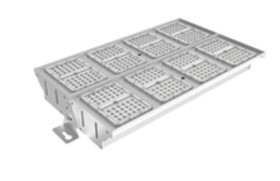 What Are My Options?
Retrofit the fixture
The retrofit kit is designed to replace the inefficient components of your existing fixture in its entirety. No more ballast. No more inefficient bulb. No more wasted energy. One way to retrofit your high bay is with a shoebox retrofit kit. What makes these kits so easy to install is their convertible standard (E26) or Mogul (E39) screw base and the driver used to bypass the ballast. If you aren't comfortable or familiar with basic wiring technics we suggest you hire a certified electrician. These kits are ideal for replacing Metal Halide (MH), High Pressure Sodium (HPS), and Mercury lamps. Since the shoebox retrofit kit is designed to fit inside the previous fixture, you don't have to worry about changing the aesthetics of the original model. Here are some tools you may need for this process:
Replace the fixture
Replacing your fixture entirely is another option available. The deciding factor between whether to replace your fixture or to retrofit it is predicated on the fixtures you have, their aesthetic importance, and budget available. Replacing your high bay or linear high bay entirely with a fixture designed for LED use is more beneficial in the long run than retrofitting. However, this option is also more expensive of the two.
Common Application
High bay applications can be found indoor and outdoor, such as large area lighting like parking lots, warehouses, gymnasiums, and auditoriums. If you are not sure what equivalent you need for your fixture you can check the table below. If you are still unsure about which LED high bay replacement you need you can contact our customer service department (1-888-616-3532). Click the LED equivalent below once you know the wattage of your current fixture.
Now that you know how to retrofit your high bays to LEDs are you ready to convert? Great. What are we waiting for? Let's get started!