on 11/04/2015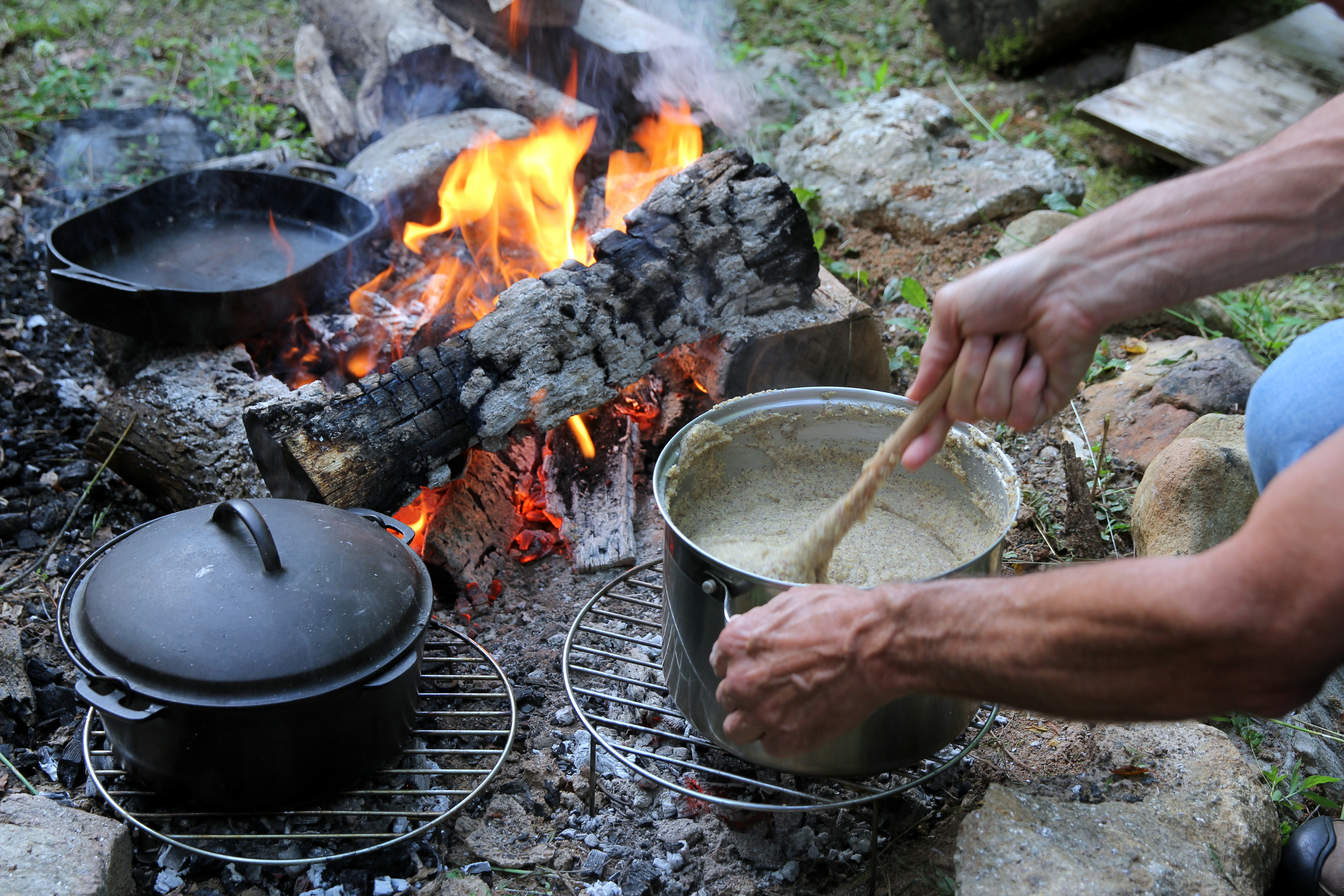 Let's Go Out: Some Great Campfire Recipes
This is one of the best times of the year to head outdoors go camping with your friends or family. While some people enjoy camping outdoors, others can see a weekend in the woods as a form of punishment. The best way to ease these hesitant individuals into enjoying the outdoors is by sharing a fantastic, delicious meal with them.
Below are a few recipes that the HomElectrical team wanted to showcase. Maybe you can use a few of these tasty meals for your next camping expedition!
Campfire Snacks
Here are a few quick snacks that you can make fairly quickly and munch on throughout a day filled with hiking and enjoying the outdoors.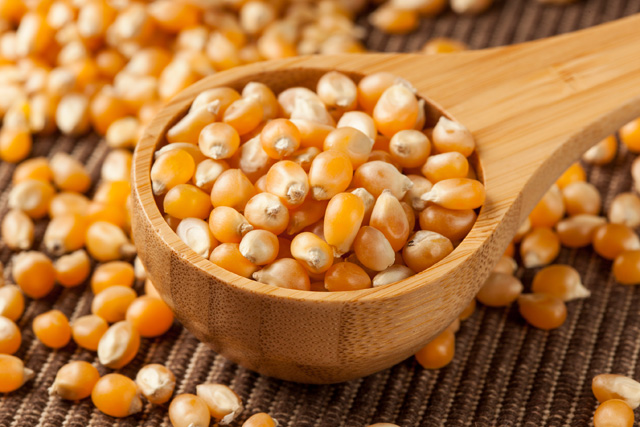 Campfire Popcorn
INGREDIENTS
2 tablespoons of vegetable or canola oil

2 tablespoons of popcorn kernels

heavy-duty aluminum foil
According to Real Simple's campfire popcorn recipe, all you need is a couple tablespoons of popcorn kernels and two tablespoons of canola or vegetable oil. Place the ingredients inside aluminum foil that has been folded into a pouch. Tie the pouch to a stick with dental floss or twine and lightly shake over the fire as the popcorn pops. Then enjoy!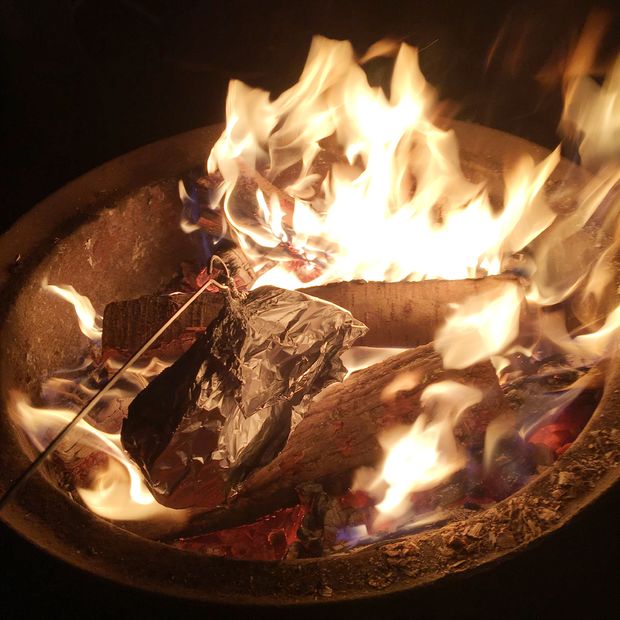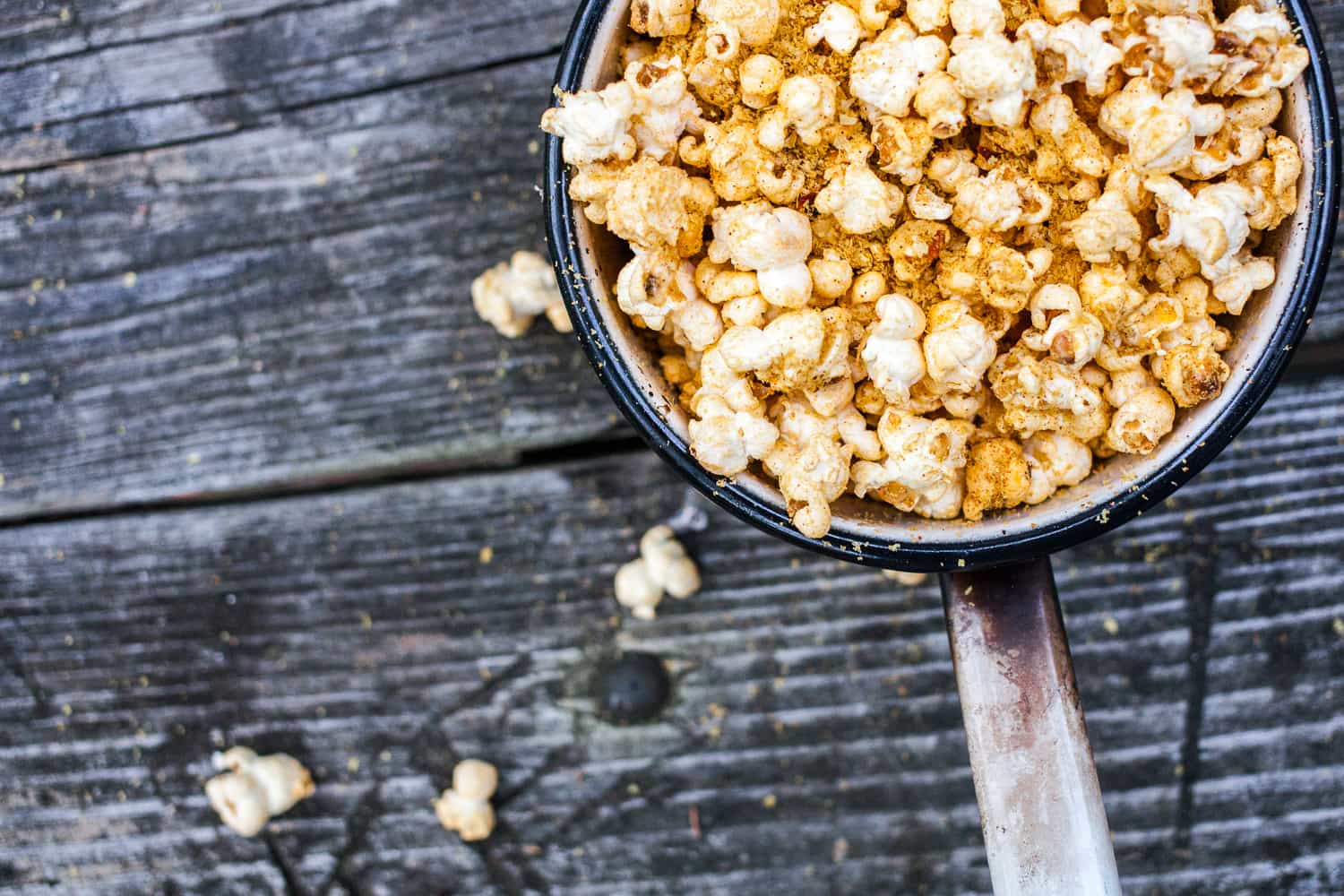 Banana Boat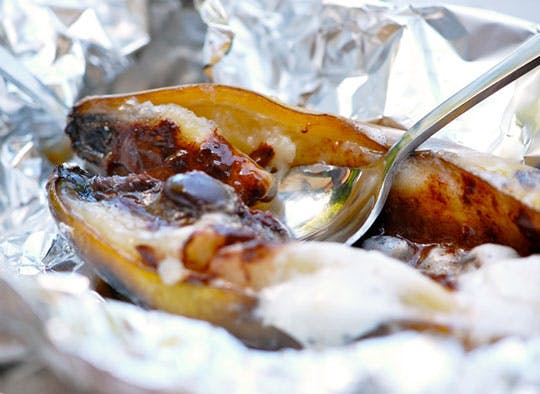 INGREDIENTS
1 peeled banana, cut in half long ways

2 tablespoons of chocolate chips

2 miniature marshmallows

2 tablespoons of your favorite cereal or granola
This tasty and healthy snack is also a great energy boost while if you are mountain climbing all day. The recipe on Tablespoon only requires a few other ingredients besides a banana, but we are pretty sure you can add nearly anything you want, depending on your personal diet and snacking tastes.
Slice the banana lengthwise. Insert marshmallows, cereal, and chocolate chips into the sliced banana. Wrap banana in foil and place near the campfire for 5 or 6 minutes.
Campfire Breakfast

When you're camping outdoors, the most important meal of the day can also be the most delicious. Here are a couple of great breakfast treats that you can make over a campfire.

Plastic Bag Omelets
INGREDIENTS
2 large eggs

Bacon or Ham

Shredded Cheddar Cheese

Salt and Pepper to taste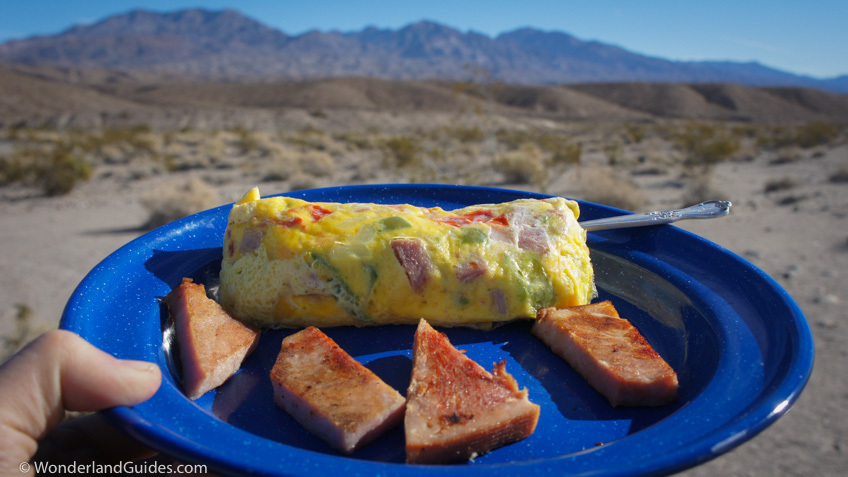 From Quiet Journey, this recipe calls for you to crack both eggs into a heavy duty Ziploc bag, add the shredded cheese. Next add the meats and/or vegetables and finally the salt and pepper. Put the bag in a pot of boiling water over the camp fire. Cook for 5 to 10 minutes and then serve.

Campfire Beer Pancakes
INGREDIENTS
3 1/3 cups of all-purpose Baking Mix

1/2 cup toasted pine nuts

1/2 cup of currants (not necessary)

2 cups of beer (any plae lager such as Corona, Budweiser, or Heineken)

2 large eggs

1/4 cup vegetable oil

Butter and maple syrup for serving
Combine the baking mix, currants, and nuts in a large bowl. Make a hole in the middle of the dry ingredients and add the eggs, beer, and vegetable oil. Stir all of the ingredients together until moist but do not over mix the pancakes. Batter should be lumpy. Heat a cast iron pan over the campfire until hot enough for water to bounce off pan, rather than evaporate immediately. Add a tablespoon of oil to pan and swirl it around the pan, then ladle about ¼ cup batter for each pancake in the pan. Cook until pancakes bubble, usually around 3 or 4 minutes. Flip and cook the other side and then serve! This great recipe came from Chowhound and you kind find all sorts of great recipes on their site.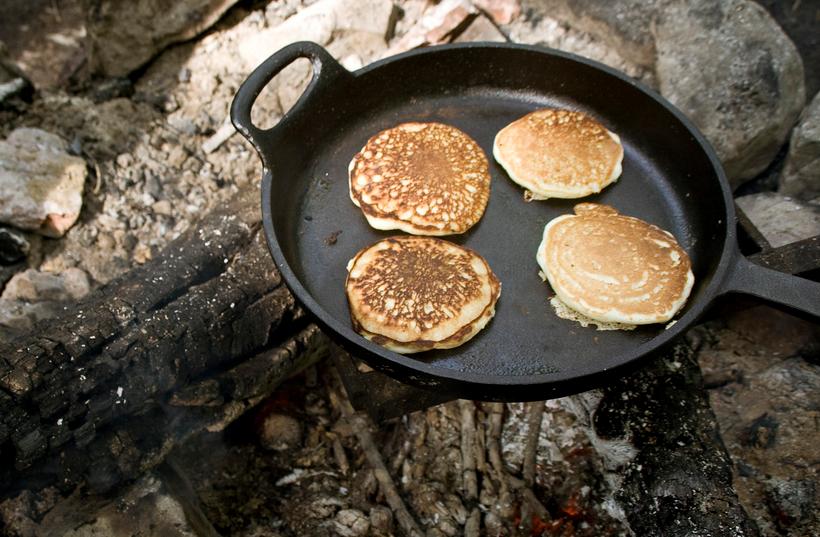 Lunch or Dinner
Here are some meals that are perfect for either lunch or dinner. These will fill you up and taste great.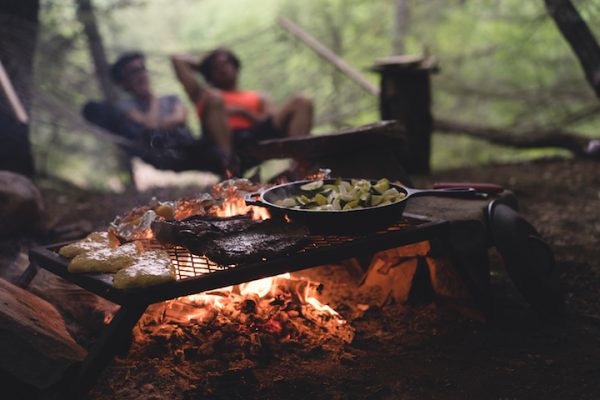 Simple Campfire Steak
2-6 large bone-in steaks cut to 1.5 inches

1 cup of Kosher Salt

Grille Racks
Rub your steaks in kosher salt and sit them in your refrigerator for 24 hours. Keep meat in cooler on ice or in the refrigerator. When you are ready to cook steaks, gather some coals in a pile near the camp fire. Place grille racks on top of coals and wait for them to heat up. Once hot, place the steaks on the grille racks and cook to preference. Shorter cooking time preferred for rarer steaks but longer cooking times preferred for more well-done steaks. Recipe courtesy of IndefinitelyWild.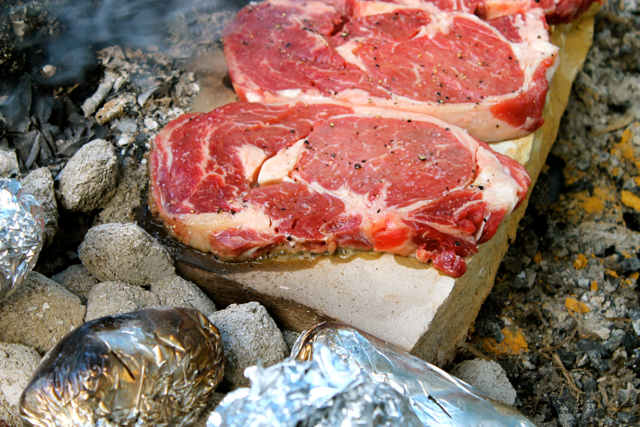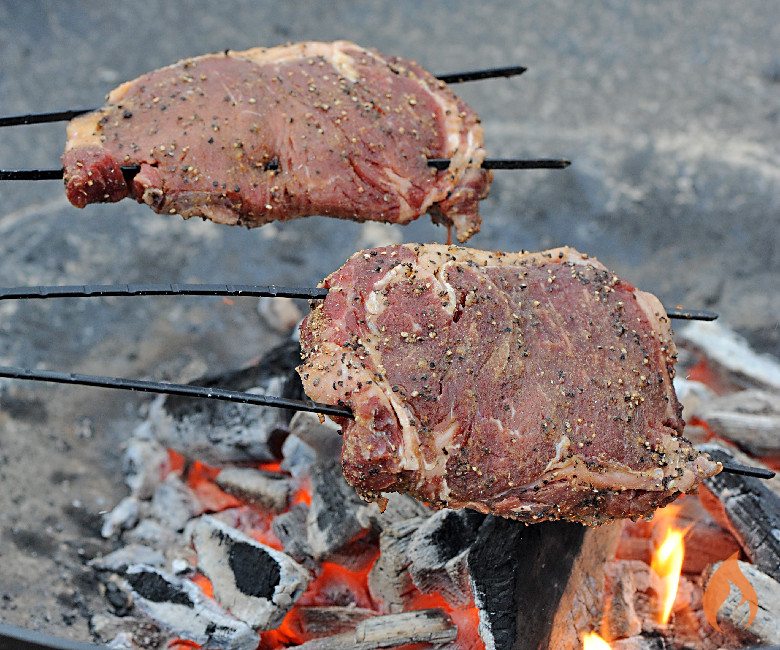 Grilled Sausage with Potatoes and Green Beans
INGREDIENTS
3/4 pound fresh green beans

1 teaspoon black pepper, ground

1/2 pound red potatoes, quartered

1 teaspoon vegetable oil

1 large, sliced onion

1 teaspoon butter

1 pound of your favorite smoked sausage, cut into 1-inch sections

1/3 cup of water

1 teaspoon salt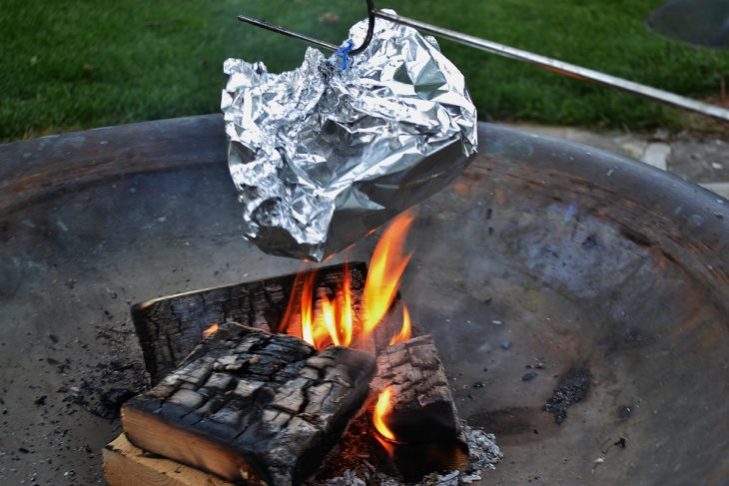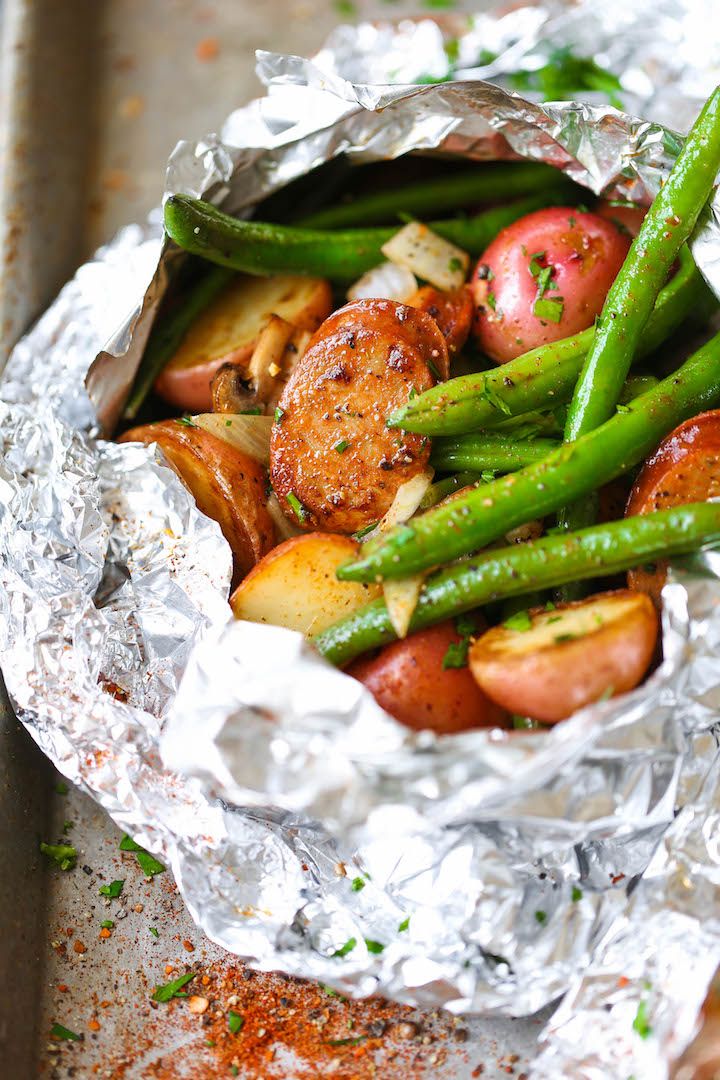 Place all the ingredients except for the water onto a large sheet of heavy duty aluminum foil. Season with salt and pepper, add butter, and seal the foil into a pouch. Add water to the aluminum pouch. Place pouch near campfire embers. After cooking for 10 to fifteen minutes, flip the foil pouch and cook for equal amount of time. When vegetables are softened and sausage is browned to perfection. This recipe comes from All Recipes.
You may also enjoy reading: 
Stay Connected!
Did we miss any good recipes? What are some of your favorite campfire treats or meals? Let us know Twitter or Facebook.