By
shakir_williams
Tags:
commercial residential construction industry
,
get building LEED certified
,
buildings LEED certified
,
construction industry
,
commercial building
,
residential buildings
,
Leed Certification
,
certification
,
LEED
,
energy efficiency
,
green initiative
,
energy
,
Efficiency
,
efficient
,
building
,
building certified
,
building certify
,
leed building
,
construction
,
building construction
,
new construction
,
existing buildings
,
existing building
,
get building certified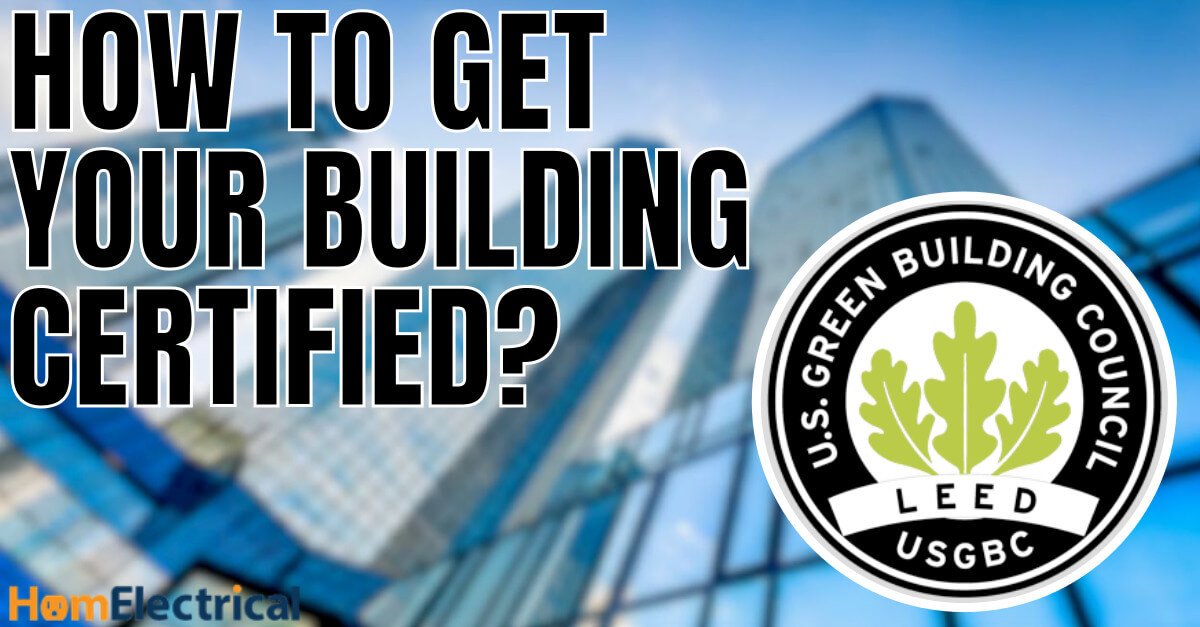 You have made a good choice in deciding to get your building project LEED-certified. Many individuals in the construction industry are moving towards this certification, and reaping the benefits. Now that you are ready to pursue LEED certification, there a few steps you must follow. We will break them down for you below:
LEED Certification Involves Four Steps: 
 Register : Apply : Review : Certify
*Note: This Guide is for LEED BD+C, LEED ID+C, and LEED O+M only*
Step One: Register
Before you begin, you want to make sure your project meets all of the LEED minimum requirements. To register, you can visit LEED online (https://lo.usgbc.org/). From this website, you will be prompted to create a login, fill out your application, submit a payment, and sign the certification agreement. The site also has a variety of tools & resources for your convenience.
Check out some of our other blogs:
How Does a Person Become LEED accredited?
How Does LEED Certification Work?
Step Two: Apply
To apply, you must gather the appropriate documentation so GBCI can review your project. You can find all this information, after you register on LEED online (https://lo.usgbc.org/). Apply by submitting your completed certification application through their website and paying a certification review fee. This is a good time to get your team together and assign them to gather all the data LEED requires. It will require a lot of spreadsheet calculations for each credit category.
Here Is an example of a Water Efficiency Form With the Appropriate Calculations.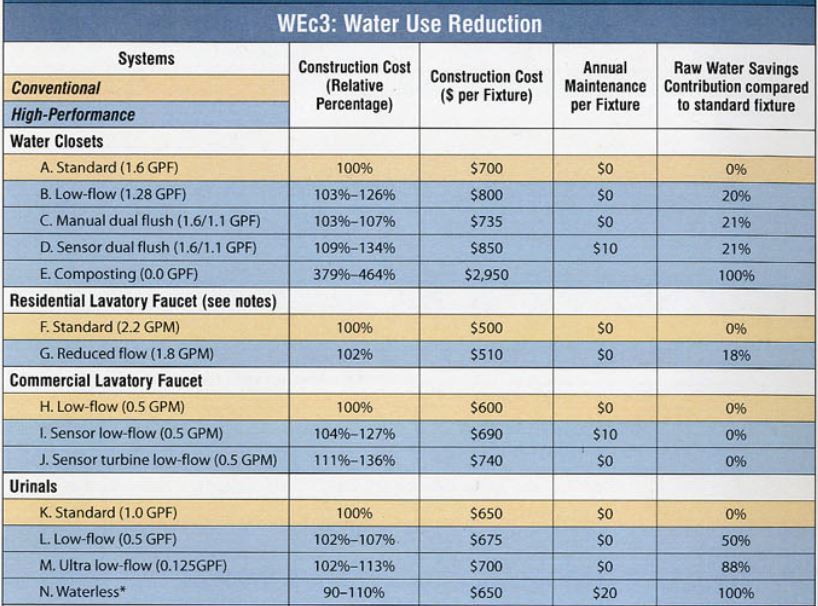 Certification fees are based on each LEED rating system, and the project size. These fees cover both the preliminary and final reviews. (Registration and certification fees are subject to change and are calculated on the dates of registration and verification submission.)
*Please note: Discounted pricing options are available for USGBC members*
The following fees are based on the LEED Building Design and Construction rating system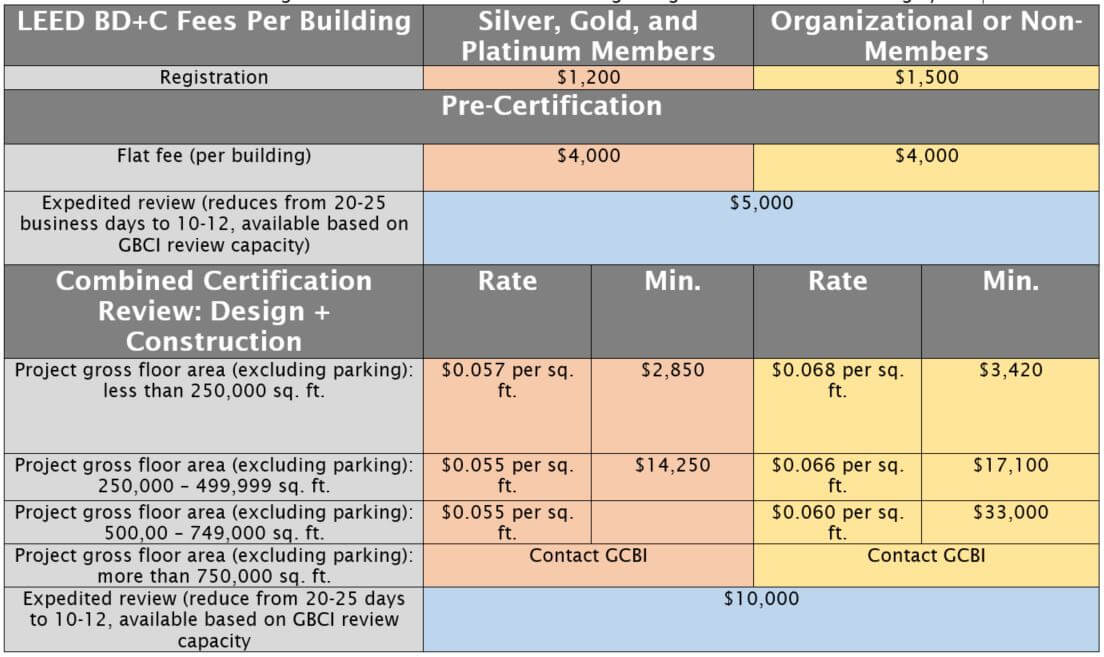 For a Project Checklist Example, Check Out Our Blog:
LEED-CERTIFICATION: How Can I Score High With LEED?
Step Three: Review
After you have submitted your application and paid the fee, GCBI will conduct a thorough review. Each review will vary depending on the structure of your building, and will differ from project to project. Generally, each review is broken down into three parts:
Preliminary Review
GCBI will respond within 20-25 days of receiving your application online. They will check your application for completeness and compliance with your selected rating system, and then indicate which prerequisites and credits will be awarded, are pending, or denied.
Final Review (Optional)
This review allows you to submit supplementary information or amend your application. GCBI suggests that you submit any additional information within 25 days of receiving your preliminary review. GCBI, will then review your application again, and indicate any anticipated credits that are awarded or denied. After an additional 20-25 days, you have the opportunity to either accept the final review, or appeal it.
Appeal Review (Optional + Additional Fees May Apply)
This review provides another round of amendments or changes to be done to your application, if you should choose to do so.
Step Four: Certify
After going through the review process, you are almost done! Once your final review is completed and either accepted or appealed, GCBI will certify your building project with one of the four certification levels.
Want To Learn More About Leed Certification? 
What Are The Different Levels of LEED Certification?
What Are the Minimum Requirements for LEED Certification?
Comply with environmental laws

Be a complete, permanent building

Use a reasonable site boundary

Comply with project size requirements

Comply with minimum floor area requirements

Comply with minimum occupancy requirements

Commit to sharing whole-building energy and water usage data

Comply with a minimum building area to site area ratio
To Learn More About These Minimum Requirements, Feel Free to Visit:
https://www.usgbc.org/resources/leed-2009-mpr-supplemental-guidance-revision-2-september-2011
Stay Connected!
Are you working on getting your building LEED certified? If your building is already certified, what rating did you receive? 
Share some tips with others seeking LEED certification in the comment section below!
And Don't Forget to Like Us on Facebook, and Follow us on Twitter