on 08/27/2018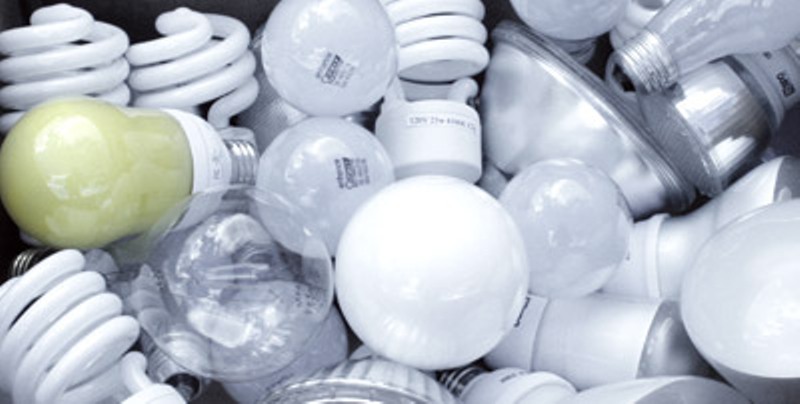 When it comes to trying to be environmentally friendly, recycling should be an easy start for most people. Light bulbs, however, make things a bit more tricky.
Not only does recycling take an effort, but you have to be aware of what you can and can NOT recycle. Each bulb, whether it be an incandescent, halogen, CFL, LED, or fluorescent, needs to be disposed of differently, so here's what you need to pay attention to!
How Do I Dispose of My Bulb?
| | | |
| --- | --- | --- |
| Type of Bulb | Can recycle | Can throw away |
| Incandescent | Not common | YES |
| Halogen | Not common | YES |
| CFL | YES | NO |
| LED | YES | YES |
| Fluorescent | YES | NO |
** IMPORTANT: Though some of these bulbs can be thrown away in your garbage, make sure that you wrap them in a plastic bag and place them in a box. This will help you avoid breaking the glass and causing injury! **
Why Are CFL and Fluorescent Bulbs So Bad?
Though many people don't know where to recycle light bulbs, it is beneficial to do so overall. In 19 states, including AR, CA, CO, CT, DE, IL, LA, MA, ME, MN, MO, NE, NH, NY, PA, RI, VT, WA, and WI, it is illegal for you NOT to recycle fluorescent light bulbs and CFL bulbs. 
Fluorescent and CFL light bulbs contain mercury, which could cause developmental problems in unborn children if not disposed of correctly. Not only this, but mercury can have an effect on adults by causing muscle weakness, speech and vision impairment, lack of coordination, and even death.

Where Do I Recycle Light Bulbs?
There are different stores that will take your light bulbs, including incandescent, fluorescent light fixtures, and LEDs, if you can not put them in your normal recycling. Some of the stores you can go to include:
Store:

Products Recycled:

IKEA

Ace Hardware

Home Depot

Light Bulbs

Batteries

Plastic Bags

Batteries Plus

Light Bulbs

Tubes

Lamps

Ballasts
Some stores even have bins when you walk in to the store to recycle, but they don't always accept light bulbs in the containers. If you cannot get to one of these stores, or if the closest one to you does not offer these services above, you can also send in your bulbs online to be recycled.
Check online for mail-in programs and look up if your town has a specified drop off or recycling location for you to go to. Here are a few that you may want to try:
Reuse Light Bulbs!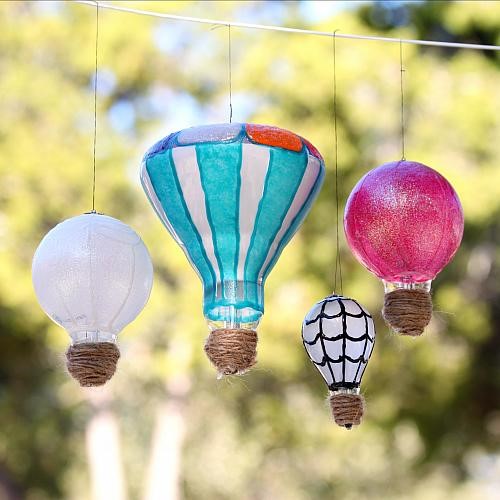 If you don't want to try and recycle your light bulbs, there is still a way for you to keep them out of harms way. You can create cardboard arts and craft projects to do at home and make light bulbs into something interesting and new!
Not all light bulbs would work for some projects, and some should not be broken (CFL and fluorescent bulbs), but it could be a fun activity to keep light bulbs out of harms way.
You can create things like plant holders, salt and pepper shakers, ornaments, or really anything that you want my putting things inside! You can also paint them to look like air balloons or break them to create abstract art. There are so many options for making fun projects from light bulbs!
Connect With Us
Do you recycle light bulbs? Have you done any DIY projects with your old bulbs? Let us know in the comments below and make sure to connect with us on Facebook and Twitter!
More Blogs You May Like: