BSP 12"-300mm Spring Joint Outside Flat Leg Calipers
Brown & Sharpe Precision 599-814-12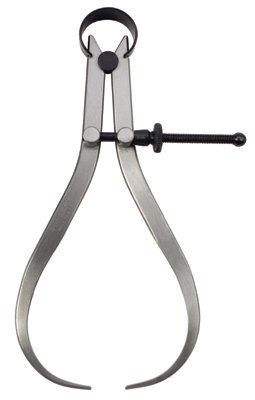 This item is currently out of stock. Order now and we'll deliver when available. We'll email you with an estimated delivery date as soon as we have more information.
Comparable Caliper Products
Brown & Sharpe Precision 599-814-12 Description
Outside calipers can be used to measure and mark distances and dimensions. These strong outside flat leg calipers are hardened and tempered and have a flexible spring for smooth, even action. The actual capacity is approximately the same as the leg lengths.
Range: 12 inch [Max], 300 mm [Max]
Measurement Type: Outside
Type: Spring Caliper
Product Specification
Manufacturers Parts Number
599-814-12
Manufacturer Description
46029 CALIPER SPRING OUTSIDE
Strong flexible spring for smooth even action. Actual capacity is approximately the same as the leg lengths
Type: Spring Caliper
Weight: 0.36 lb
Brown & Sharpe Precision 599-814-12 Reviews