Boardwalk 38" Broom w/ Black Plastic Bristles and 30" Wooden Handle
Boardwalk 951BP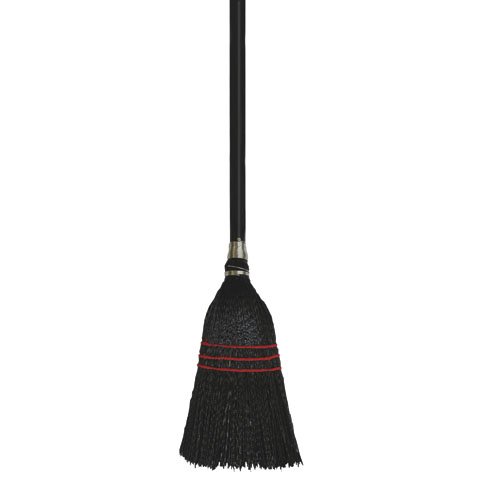 Comparable Broom Products
Boardwalk 951BP Description
Black Plastic Bristles Lobby Broom w/ 30 in. Wooden Handle features:
Black plastic bristles with three rows of stitching.
51/2-in.-6-in. wide sweeping surface.
Wound style.
Washable.
Wood Handle: 30-in. long, 3/4-in. dia.
Bristle Length: 8 in
Shpg. wt. 9-lbs.
Product Specification
Broom Type
Plastic Bristles
Manufacturers Parts Number
951BP
Manufacturer Description
Long-lasting poly bristles.
Firmly anchored skirt.
Comfortable handle.
Boardwalk 951BP Reviews