Lufkin 6' x 5/8" Two-Way Flat Reading Wood Red End Ruler
Lufkin 066FN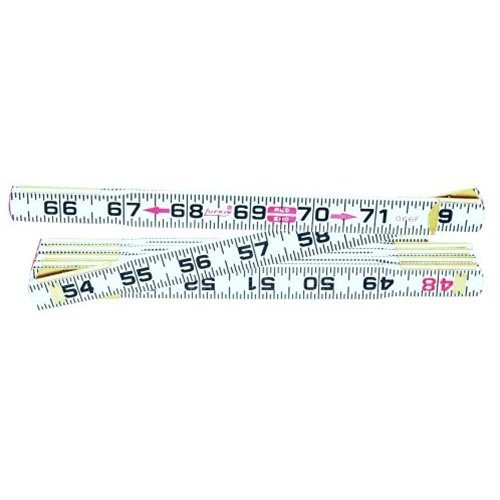 Comparable Ruler & Straight-Edge Products
Lufkin 066FN Description
The Lufkin 6' x 5/8" Two-Way Flat Reading Wood Red End Ruler has reading left to right on both sides. The rule is graduated in (mm) with (cm) and (m) margins on the metric side. English side is marked in 1/16ths. The ruler also has inside markings. With the number on the inside of the ruler, the measurement lies close to the work. Includes 16" stud centers marked in red. Two-Way Flat Reading Ruler is marked on both sides and both edges, and also has regular outside markings.
Length: 8", 6'
Finish: Lacquer
Thickness: 5/8"
Material: Wood
Type: Folding Rule
Number of Scales: 2
Width: 2", .89" (min)
Measuring System: Inch
Increment @ Scale: 1/16" @ 1"
Product Specification
Manufacturers Parts Number
066FN
Lufkin 066FN Reviews