Markal 4-oz Aluminum Flux Paste
Markal 22404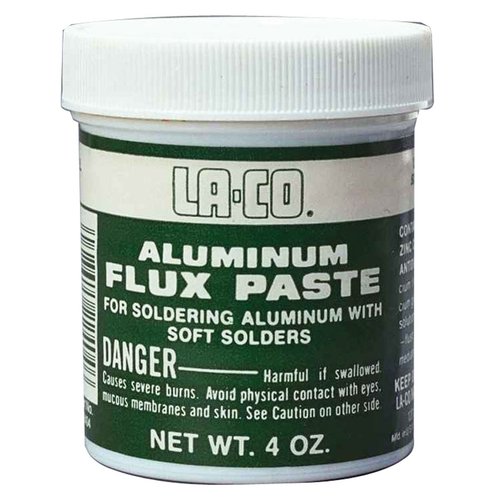 Comparable Anti-Spatter Chemical Products
Markal 22404 Description
Aluminum flux paste works well with tin-silver, 96/4, 94/6, 95/5, 60/40, 40/60 and 50/50 solders. It solders aluminum at low temperatures as well as copper, chrome, brass, and stainless steel. Use a soldering iron or torch with LA-CO number 60 solder to safely solder aluminum below its melting point.
Capacity Wt.: 4 oz
Color: Amber
Packing Type: Jar
Physical Form: Paste or Gel
Usage: Soldering
Product Specification
Manufacturers Parts Number
22404
Manufacturer Description
MA ALUM FLUX 4 OZ.
Solders aluminum at low temperatures. Use soldering iron or torch with LA-CO #60 solder to safely solder aluminum below its melting point. Also works well with tin-silver 96/4 94/6 95/5 60/40 40/60 and 50/50 solders. Also solders copper chrome brass
Capacity Wt.: 4 oz
Color: Amber
Packing Type: Jar
Physical Form: Paste or Gel
Quantity: 24 per case
Usage: Soldering
Weight: 0 lb