Stelpro 2000W Smart Convector Heater with Thermostat, Tall, 6825 BTU, 240V, White
Stelpro ASORH2002W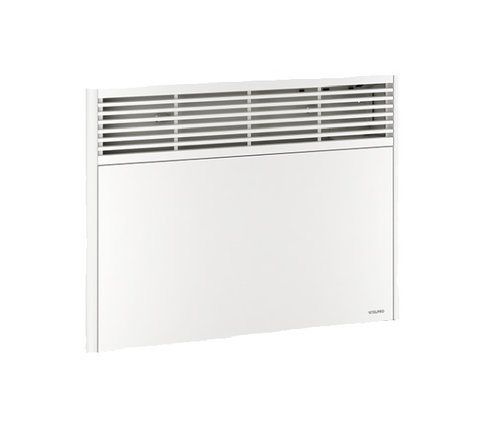 Shop for a Smart Convector Heater with a thermostat in your home, and experience a rapid rise in temperature with a simple click of a button from any smart phone, tablet, or laptop at HomElectrical!
In stock
Usually Ships 3 to 7 Business Days
Comparable Convection Heater Products
Stelpro ASORH2002W Description
Stelpro 2000W Smart Convector Heater with Thermostat, Tall, 6825 BTU, 240V, White features:
2000W Smart Convector Heater has a built in thermostat that is compatible and ready to use with ZigBee Protocal and can be controlled by any smartphone, computer, and tablet, but is not required
Easy access to controls and rounded corners help create a safe environment
Easy and quick surface installation a minimum of 4 inches above the ground
Adjustable mounting brackets inluded for installation
Quiet and unnoticable when on to help maintain heat dissipation
Includes radical temperature gage so the temperature doesn't adjust too much when a window is left open
Consumption indicator notifies you when the required set temperature is changing by turning green or red
Thermal protection on the aluminum grille has an autoreset option
20 gauge cabinet has optimum efficiency that allows the temperature to rise 25% faster than competing convectors
Ideal for: living rooms, kitchens, bedrooms, offices, hallways, basements, businesses, waiting rooms, and conference rooms
Standard model with 2000W is good for areas 250-300ft²
Power consumption is 1500W at 208V; 2000W at 240V
Product Specification
Heating Technology
Convection
Manufacturers Parts Number
ASORH2002W
Material
Aluminum, Polymer, Steel
Manufacturer Description
Stelpro has reinvented the convector with the new Orléans high-end convector. With its unique design, the Orléans TM offers a faster temperature rise than any other convector on the market, ensuring optimal comfort in no time at all. The optional built-in thermostat is equipped with the ZigBee protocol, so it can be connected to the smart home. In addition, the convector is available in optional colors exclusive to Stelpro, colors that will enhance even the most simple decor. Energy efficiency, connectivity, adjusted profile and a wide variety of models, the Orléans is now the benchmark for high-end convectors.
Stelpro ASORH2002W Reviews