on 07/13/2020
Public spaces now look different than before the coronavirus pandemic. Barriers stand between booths at restaurants and arrows drawn on the floors of grocery store aisles dictate where you should walk. Governments and businesses increasingly require the public wear face masks. With different requirements in different areas, it may be confusing to know where you must wear your mask. Here is a list of things to consider when deciding where to wear a mask.
State Requirement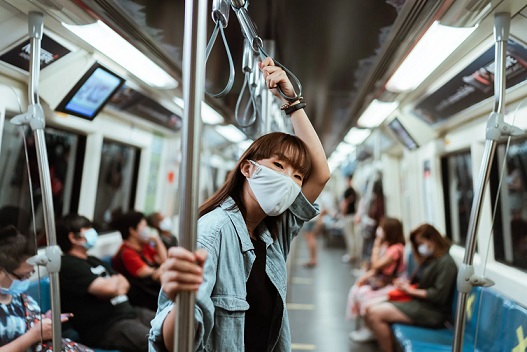 To combat coronavirus, several states now require citizens to wear cloth face masks in public. Some, such as California and New York, specify that you use masks in settings where social distancing is impossible, while others, such as Kansas and Missouri require the use of masks in all public spaces. In states like Hawaii, Kentucky, and Texas, not wearing a mask when required can result in a hefty fine. Most of these states require masks on public transportation such as buses and trains.
Despite your governor's choice, the city or county you live in might issue a mask requirement. Check all local ordinances where you live or travel to and make sure you know what places require masks. For example, in Georgia, the mayor of Atlanta plans signed an executive order mandating masks in the city, even though no statewide requirement exists. The cities of Savannah, Athens-Clarke Country, East Point, and Doraville all require masks as well, with more likely to follow suit.
Business and Schools Requirement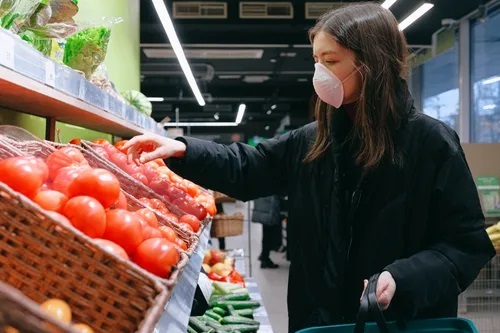 Many essential businesses such as grocery stores require all employees and customers to wear masks, even if local guidelines do not make masks mandatory. Apple and Costco require masks at all locations, while Whole Foods follows local ordinances. Ride shares such as Uber and Lyft require masks as well. Many states give businesses the right to turn away customers not wearing a mask.
Schools planning to return this fall continue to discuss mask requirements for the students, staff, and visitors. In our home state, the University System of Georgia will require masks in all indoor spaces except for one's own dorm room. Several counties require their school systems to enforce mask mandates for students and staff.
CDC Recommendation
Regardless of the mask requirements in your local area, the CDC recommends everyone wear a face mask in public spaces, around people not part of your household, and where social distancing is not possible. New studies show the benefits of wearing a cloth face mask, which act as barriers protecting against droplets from the wearer coughing, sneezing, or even talking. As people can spread COVID-19 before showing any symptoms, everyone should wear a mask.
When should someone not wear a mask? What are the alternatives?
Although agreed that wearing a cloth face mask prevents the spread of the coronavirus, a person should not wear a mask if they are:
Under the age of 2
Swimming or in wet climates
Short of breath
Unconscious
Incapacitated
Otherwise unable to remove the mask without assistance
Do not wear masks in a situation where they could get wet, since that would make it harder to breathe. Swimmers should maintain social distancing in the water rather than wear a mask while swimming. For other high intensity activities such as running, consider doing it somewhere with good ventilation and air exchange, such as outdoors.
In addition, masks can bring up safety concerns for people with disabilities. Face masks hinder communication for the deaf or hard of hearing who rely on lip reading. In this situation, use a clear face covering or consider alternative methods of communication.
People with intellectual and developmental disabilities may face challenges when wearing a face covering and should consult with their healthcare provider.
In environments where face coverings increase the risk of heat-related illness or safety concerns, employees should consult with an occupational safety and health professional to determine the appropriate face covering.
Remember that in places where you cannot wear cloth face masks, social distance with extra care.
Don't be caught unprepared when a mask is required! HomElectrical sells a variety of comfortable cloth masks at competitive retail prices, so get yours today!