Timemist 1043989 TimeWick Fragrance Kit, Xtreme Citrus, 1.217oz, Cartridge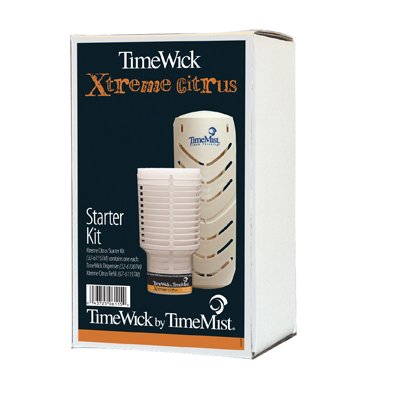 Comparable Air Freshener Products
Timemist 1043989 Description
Stimulate your sense of smell with the TimeWick fragrance kit. Works without a power source; the state-of-the-art wick releases essential oils to provide maximum fragrance quality and high-powered odor counteractants. Even, efficient scent dispersion covers up to 3,000 cubic feet and lasts for up to 60 days. Includes refill cartridge and dispenser. Scent: Xtreme Citrus; Physical Form: Liquid; Application: Automatic Odor Control.
Product Specification
Manufacturers Parts Number
1043989
Manufacturer Description
TimeWick Fragrance Kit, Xtreme Citrus, 1.217oz, Cartridge
Includes one dispenser kit containing one dispenser and one fragrance refill.
Timemist 1043989 Reviews