on 06/11/2020
You may be waiting until fall to grab that discount thermostat or ceiling fan, but with these rising temperatures, you shouldn't wait until September. If you want to lower your energy bills, make changes to your air conditioning system now. Install the most energy-efficient HVAC appliances, including thermostats, fans, or mini split systems, to keep yourself cool and comfortable while also saving money. Forget the days where you pay a fortune just to feel comfortable.
Before you choose your new HVAC system, inspect what you currently use and decide what must change. If last month's energy bill cost more than normal in the summer, it probably came from an inefficient A/C system.
Thermostat Upgrade
First, check your thermostat. These common signs indicate that your current thermostat needs replacing:
System won't turn on
Incorrect temperature reading
Recent spike in energy bill
Frequent temperature fluctuations
Thermostat is 10 years old or older
If any of these apply, buy a new thermostat. New modern versions are very energy efficient and made to help you save money and energy. Energy efficient modern thermostats help save money and energy in the long run.
Programmable thermostats allow you to pre-set temperatures depending on your schedule. This saves you money because you can set the thermostat to turn off when no one is home. Not only will you be saving time, but you can schedule the AC to come back on a shortly before you arrive back home. You can save as much as 10% a year on heating and cooling by turning your thermostat back 7-10 degrees Fahrenheit from its normal setting for 8 hours a day.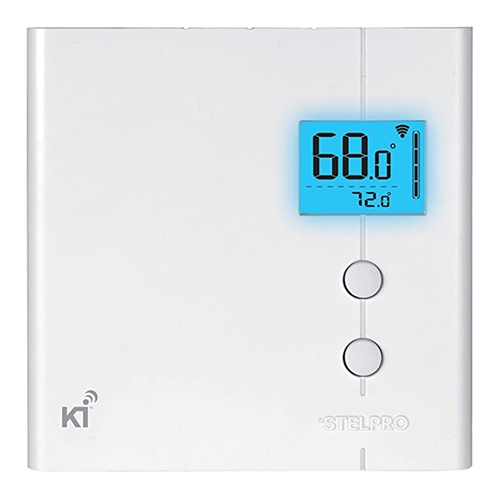 Smart thermostats
represent the latest and greatest programmable version. They sense peoples' presence in a room and change the temperature accordingly. Eventually it learns the schedule of traffic in the building. Some use a wifi chip, while others use the Zigbee/Z-wave protocol. You can control a wifi thermostat's temperature remotely with a phone app and even voice command smart home devices such as Alexa or Google Home, making this perfect for monitoring a vacation home.
Install a Fan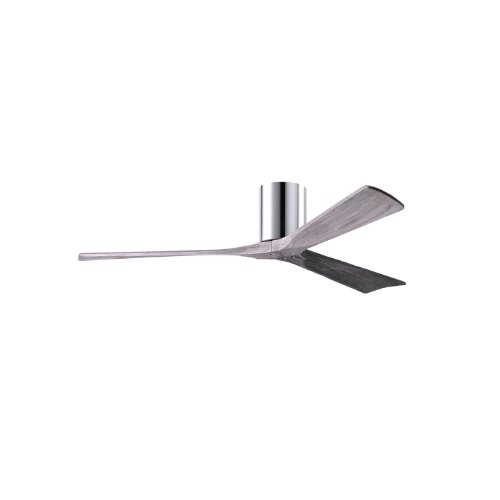 Go above and beyond changing your thermostat by investing in other measures. Fans cool the bodies in the room, so the temperature feels lower than what the thermostat reads. If you use fans in your space, the thermostat won't have to work as hard, which saves you money on that energy bill. Installing fans that use LED light bulbs adds more energy efficiency to your space. Turn the fan off when no one occupies the room.
Consider a Mini Split System
If you don't have a duct system in your space, you may think it is impossible to efficiently cool the room. That is not true!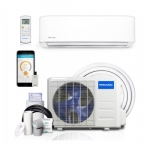 A
mini split system
is designed to cool a room without installing ducts. They are split in two main components: an outdoor compressor/condenser and an indoor air-handling unit. A conduit connects the two units. You can connect up to 4 indoor units to an outdoor unit.
They are most commonly used in multifamily housing or as add-ons to housing with a ductless system. If you don't already have ducts, a mini split system works best because installing ducts costs more money and wastes energy. Having a mini split system also gives you more control over the temperature in each individual room or zone. HomElectrical sells many Energy Star listed and high SEER (Seasonal Energy Efficiency Ratio) rated mini split systems.
Rebates and Tax Incentive:
Besides saving energy and reducing greenhouse gas emissions, switching to more efficient systems could qualify you for rebates in your area. If you live in Georgia, you should know that Georgia Power offers several rebate options for both homes and businesses. If you live in a different area, look into the specific incentives your local power company has.
You should also look out for tax incentives for using energy efficient HVAC, like the Federal HVAC Tax Credit that ran from 2012-2016. If you made changes back then and never claimed your credit, you can still do so by filing form 5695. You never know how making the switch today can benefit you later!
Other Ways to Save Money
There are other, smaller, ways to save money in the long run by promoting energy conservation in your home or office space:
Close blinds to keep the sun out
Cook outside
Turn off lights
Keep thermostat at 78 degrees
Keep thermostat out of the sun
Whether you are cooling your home, office, or warehouse, HomElectrical has the thermostats, fans, and mini split systems at competitive retail prices that will help you save lots of money this summer!