Fresh Refresh Citrus Scent Gel Air Freshener 4.6 oz.
Fresh 12-4G-CIT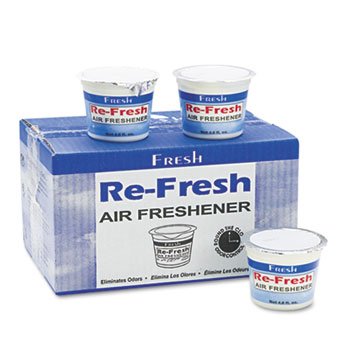 Comparable Air Freshener Products
Fresh 12-4G-CIT Description
These refresh citrus scent gel air freshners are great for eliminating stubborn odors from the air. This product comes in an easy to open container that can easilly be placed in a variety of places to counteract heavy odors. This particular cannister has a refreshing citrus scent.
Scent: Citrus
Duration: Up to 30 Days
Product Specification
Manufacturers Parts Number
12-4G-CIT