Acme United Physcicians Care Acetaminophen, 50 Wrapped Doses
Acme United 90016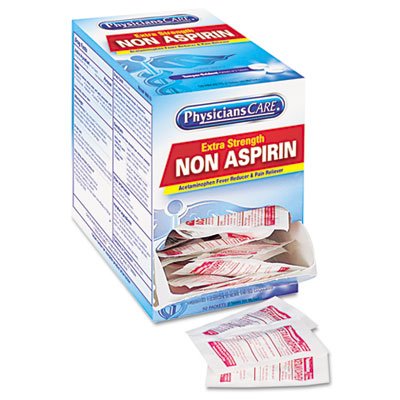 Comparable First Aid Product Products
Acme United 90016 Description
Temporary relief of minor aches and pains associated with headache, toothache, minor arthritis pain, muscular aches, common cold and menstrual cramps. Packaged for individual use to replenish first aid stations and kits. Description: 2/Pack; Quantity: 50 per box.
Product Specification
Manufacturers Parts Number
90016
Manufacturer Description
Acetaminophen Pain Reliever Refill, Two-Pack
Includes 50 two-packs of pain relief tablets.
Acme United 90016 Reviews