MCR Memphis Flex Seamless Nylon Knit Gloves, Extra Large, Blue/Gray, Pair
MCR Safety 96731XL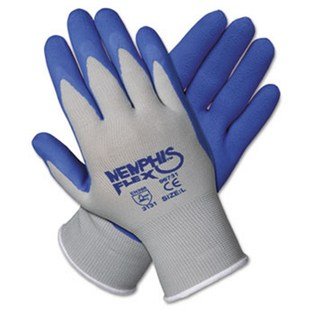 Comparable Work Gloves Products
MCR Safety 96731XL Description
Multi-purpose work gloves provide durable strength and grip, without compromising breathability. Gray nylon shell offers added comfort and flexibility. Blue foam latex-dipped palm and fingertips maintain a solid grip in both wet and dry environments. Ideal for small parts handling where tactile sensitivity and dexterity are important. Style: Work; Material(s): Latex;Nylon.
Product Specification
Manufacturers Parts Number
96731XL
Manufacturer Description
Memphis Flex Seamless Nylon Knit Gloves, Extra Large, Blue/Gray, Pair
Includes 12 pairs of gloves.
MCR Safety 96731XL Reviews